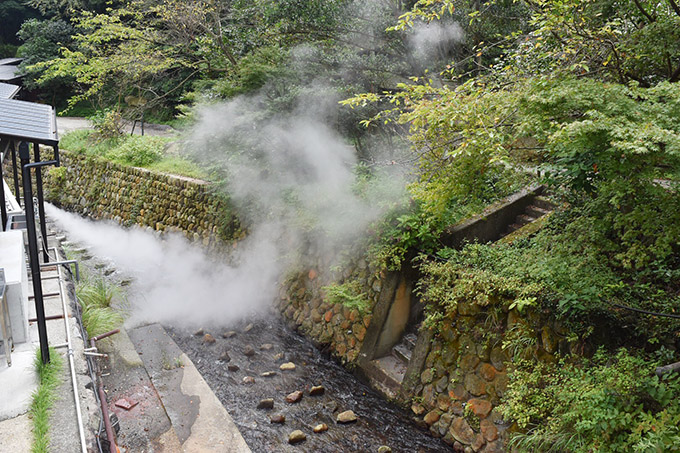 "Mugen no sato" This is the most recommended outdoor onsen in Beppu.
Horita onsen area is located only 10minutes going uphill by car and you will find a quiet, nice onsens surrounded by nature there.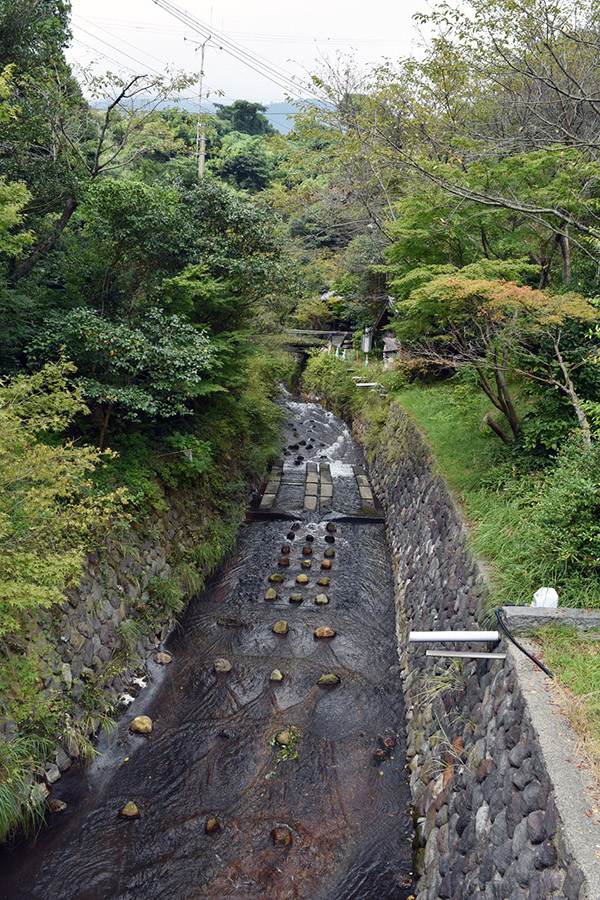 Let's cross over a little bridge to get to an outdoor onsen.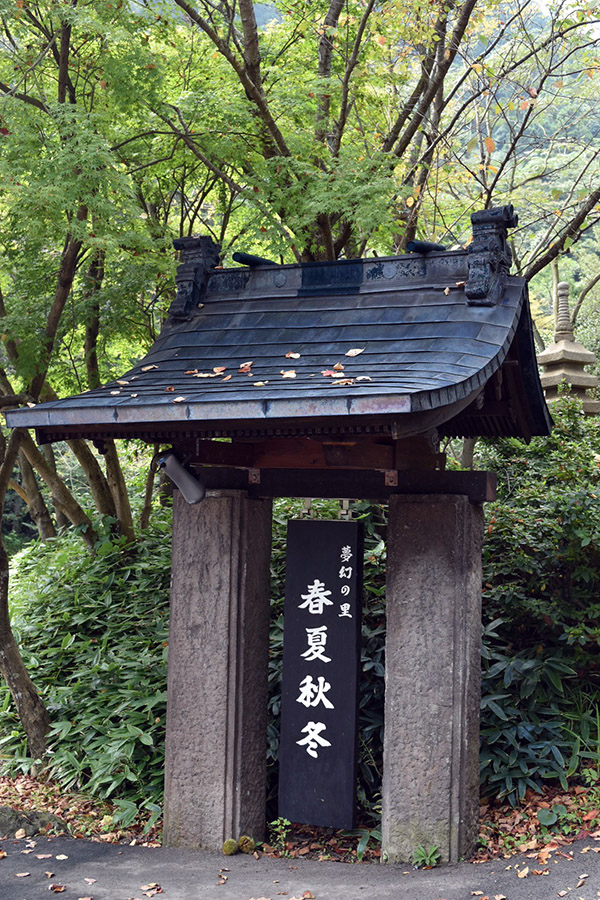 "Mugen no sato ~ shunka shuto" has some nice private outdoor onsens.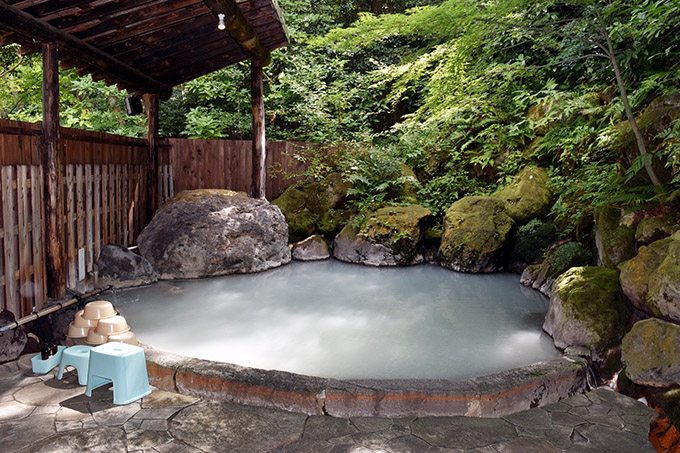 Look at this opaque colored onsen water surrounded by the moss rocks.
This outdoor onsen is for public and they have some private outdoor onsens where you can view the falls while soaking in an onsen. Please enjoy a higher level of luxury there.
"Mugen no sato ~ shunka shuto"
Address
Horita 6-kumi, Beppu city
Telephone
0977-25-1126
Open time
April to November
Last entrance 17:00
Reservations are required after 18:00
Closed
Please check here.


Price
Private outdoor bath 200yen~
Public outdoor bath :Adults 700yen , Children (over 3) 300yen
Car parking
Free of charge