令和4年度 伴走型小規模事業者支援推進事業 別府商工会議所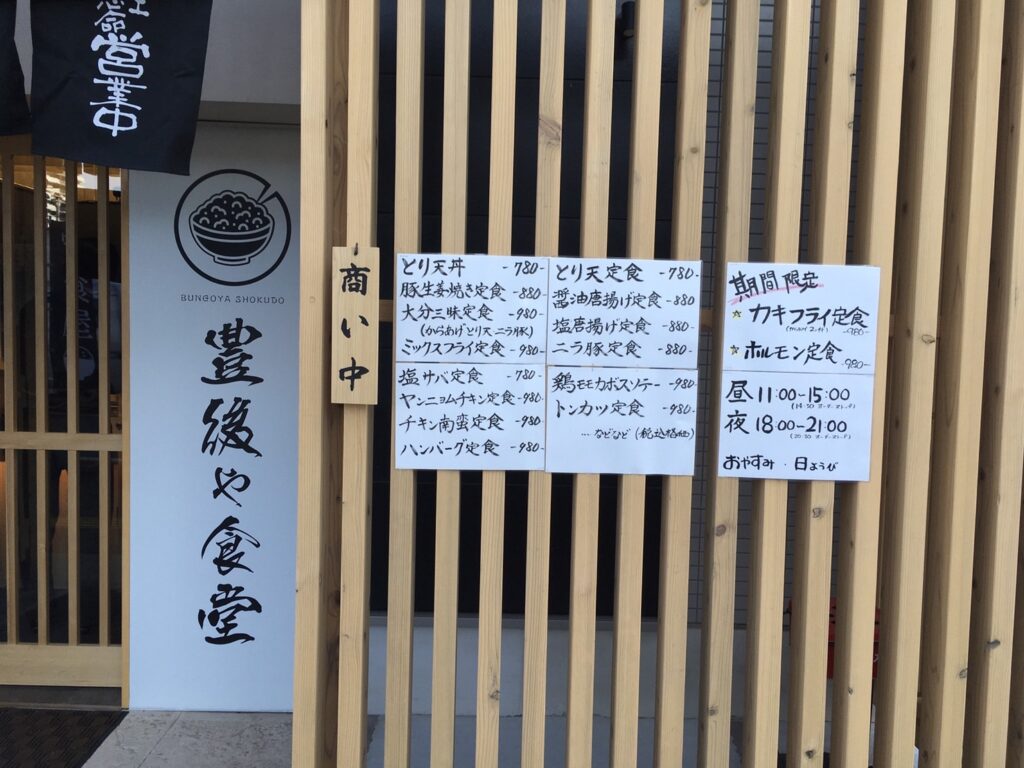 An energetic welcome voice echoes in the shop, but I do not see anyone inside.
As I look at the menu on the ticket vending machine in front of me, I notice a lot of tempting selections. After some indecisive moments, the Yamnyom chicken meal was my choice.
The seats have plenty of space in between one another.
I pressed the call button on the side of the table as written on a board. The door in front of me opened with the cheerful voice of a woman, and she cut and took away half of my meal ticket.
When I was thinking of passing the time charging a mobile with a USB plug on the table side, the door opened again, and my dish got served!
"Free refills for rice and miso soup for you!"
Really? So fast and free refills too?! How generous, I thought!
The portion of the main Yamnyom chicken is twice the usual size, so that rice and miso soup refills are more than welcome by the owner.
What a perfect spot to enjoy lunch! The place was bustling with office workers eating out during lunch breaks or even women who looked like lone travelers.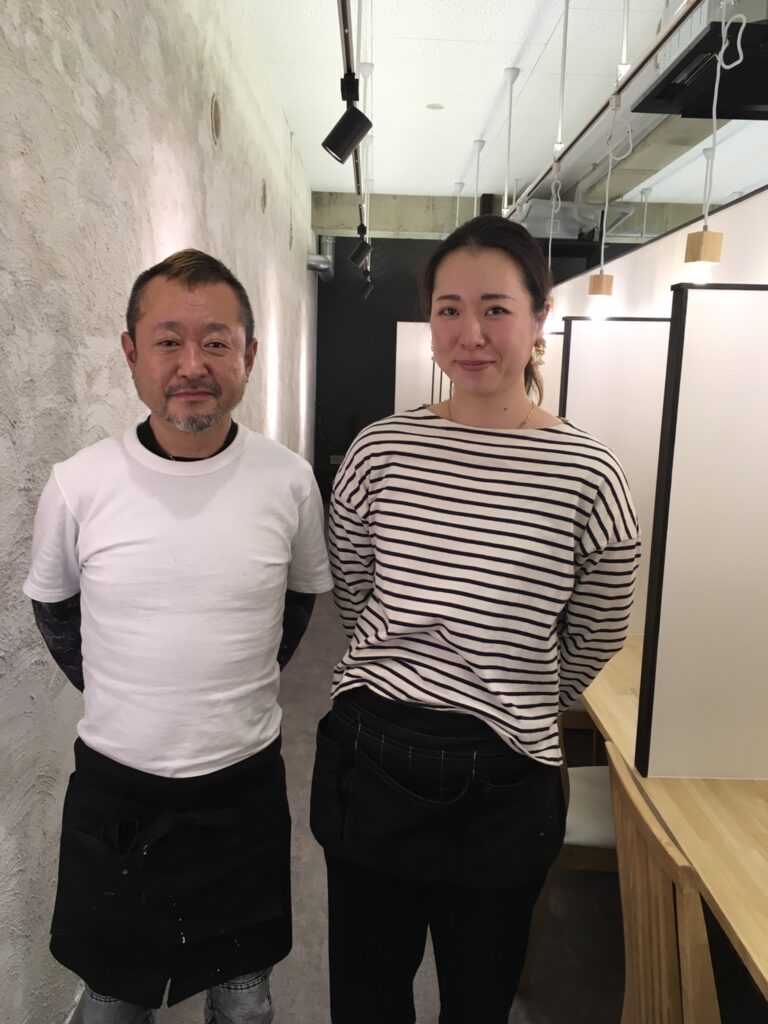 After talking with the owner, I solved the mystery of fast-serving dishes.
When we buy the meal ticket at the machine at the entrance, it automatically delivers the order to the kitchen at the back, and they immediately start preparing the meal.
Not allowing customers to wait too long is excellent for people who may have short lunch breaks. The owner thought of a set-meal restaurant with this ordering style when his Izakaya Ifu-dodo on Ekimae-Dori was closed during the Covid pandemic.
"The partition wall is not too long, so you can communicate with your friend sitting next to you too. Also, the table area per person is quite spacious so that you can enjoy and relax if you want to."
I can see that the owner pays a lot of attention to details: If you want to be alone, you can be as private as you like or chat with your friends if you want to.
Although I am not so young with a big appetite to go for refills, I was so content with a hearty and stomach-filling lunch. I left the place feeling refreshed and was seen off with a bright and energetic greeting from the owner.
Information of "Bungoya Shokudo"
Address
 3-8 Shinminatomachi, Beppu city
Telephone

0977-70-9321

Open time
11:00~15:00(L.O.14:30)
18:00~21:00(L.O.20:30)
Closed
 Sunday
Car parking
Capacity: 12 cars