令和4年度 伴走型小規模事業者支援推進事業 別府商工会議所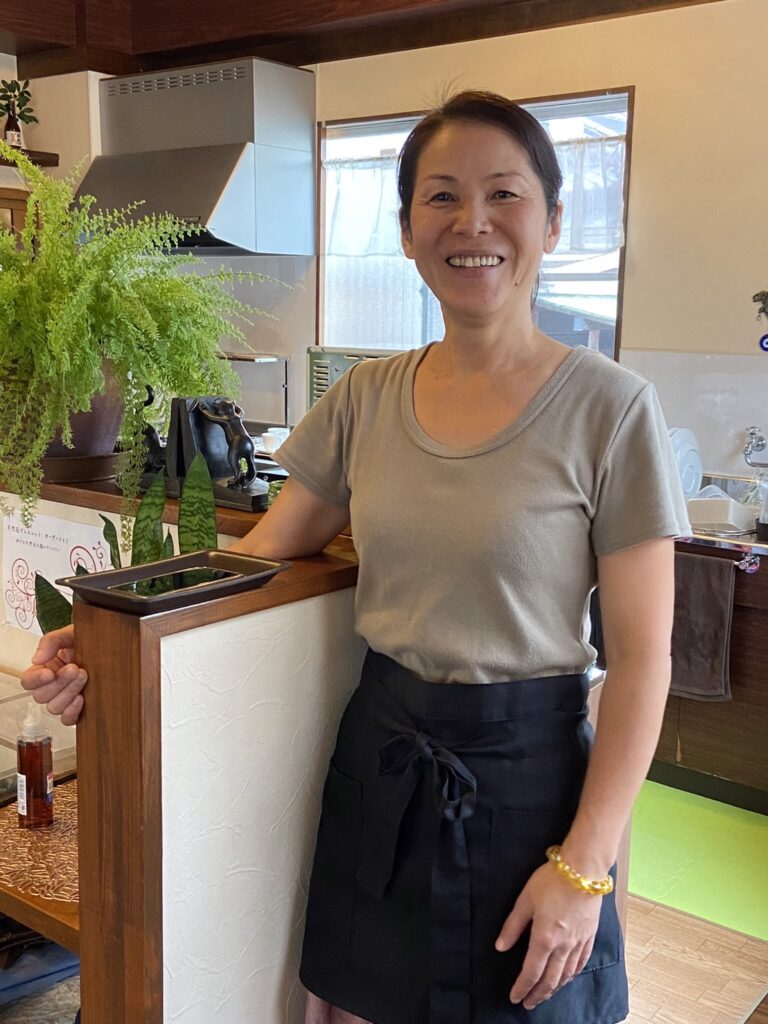 Almost everyone who visits this place would be surprised by the shiny floor.
Naomi, the owner of Chan Noi, is a slender woman known for her hard-working spirit.
She says, "I like to do things that are good for our health, and that is my hobby too!" She often uses professional terminology for a healthy lifestyle, so her knowledge goes beyond a hobby.
She studied in England when she was 20, went on a working holiday in Australia after that, and continued her career in the Fiji islands. Her international lifestyle did not stop there.
She says she was scouted by a diving company when traveling in Thailand and met his future husband while working there as an instructor.
She returned to Japan to give birth to a child but did not forget the words a Thai masseuse gave her, "You have perfect hands to be a masseuse."
So she returned to Thailand to master professional massage, then worked in Thailand and Singapore as a masseuse and a health counselor.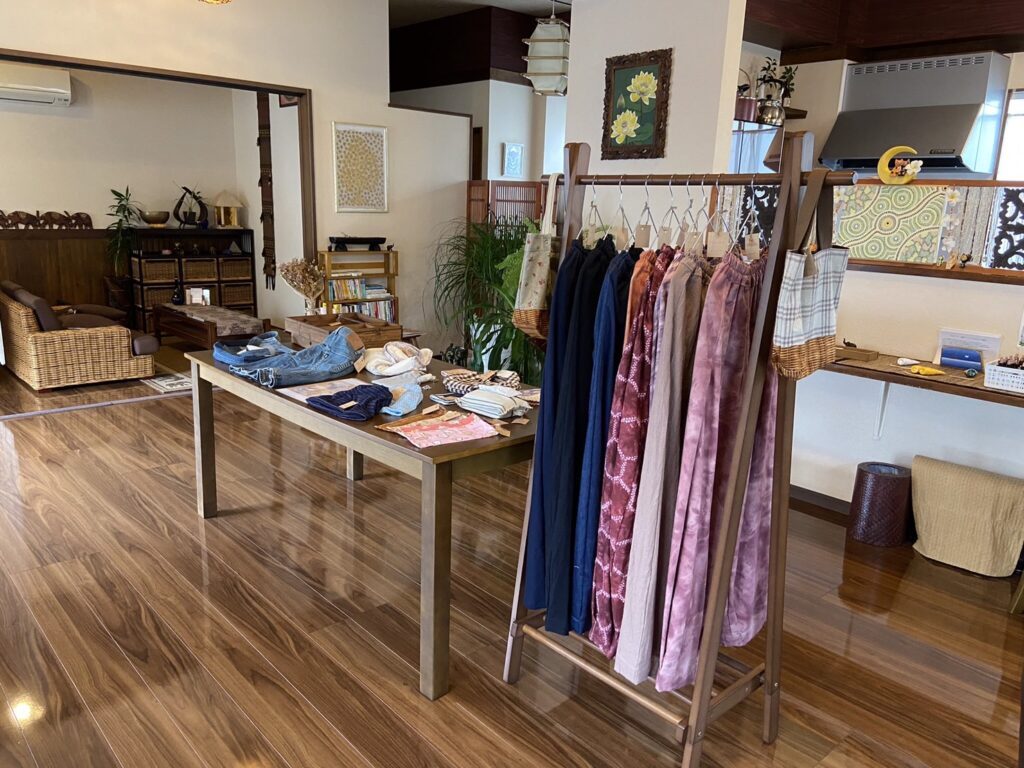 This restaurant Chan Noi looks like it has always been here but opened only five years ago.
Although she had to renew the menu due to the lack of Thai ingredients during the Covid pandemic, it was well thought-through for improving health.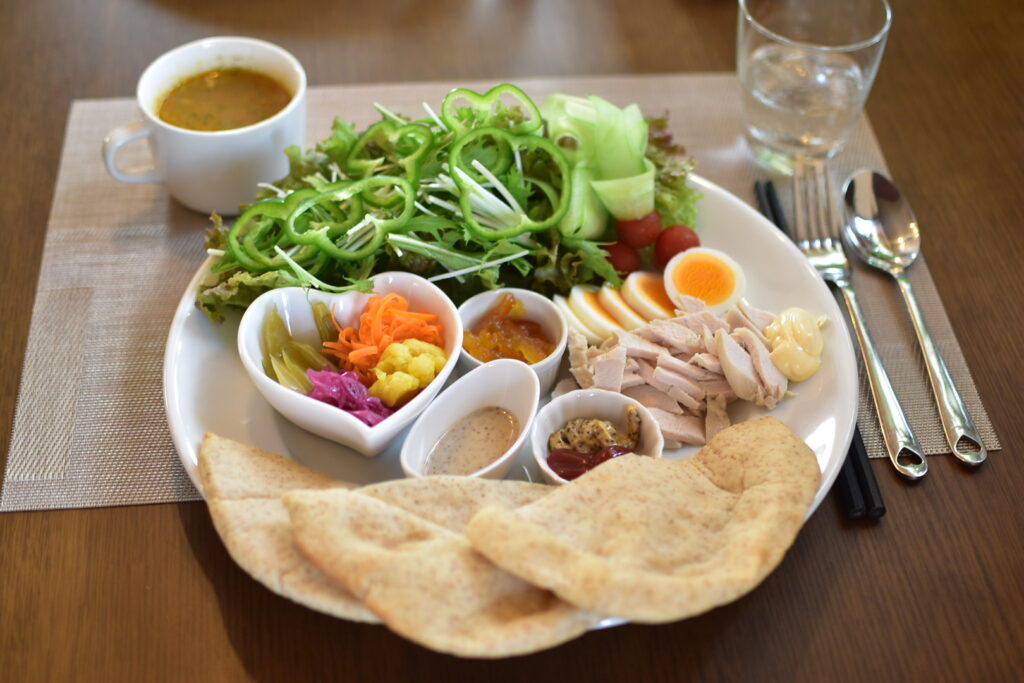 When I come to this place, I always order handmade pita bread with a plate full of vegetables, steamed chicken, and colorful pickles. Naomi says that it is only natural to make everything from scratch when we try to eat healthily.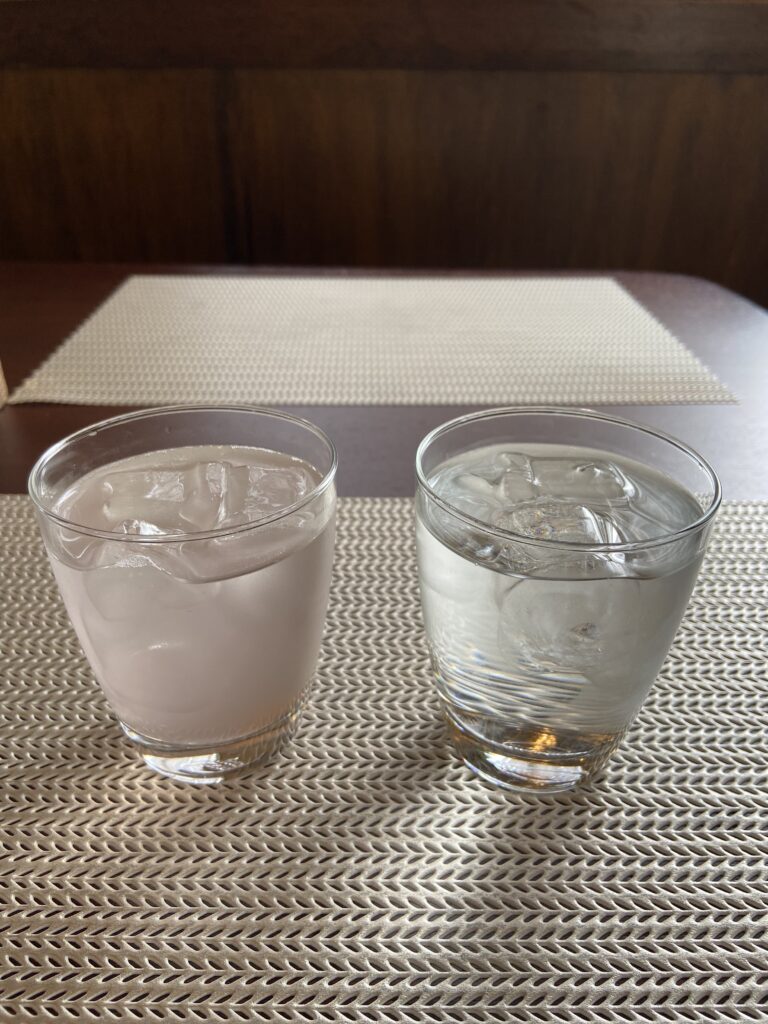 This time, I also ordered a drink called Koso juice which was on a pop-up recommendation on a table. This lightly sweet juice is made with enzymes from pears, shines pink through the sunlight, and looks and tastes so good for the body.
Looking at the menu again while drinking the pear juice, I noticed Neapolitan spaghetti, an all-time favorite dish at Kissaten eateries. I was contemplating whether it shall be my choice next time, along with Naomi's chiffon cake for dessert.
Information of "Chang Noi"
| | |
| --- | --- |
| Address |  2-11 Yamanote-chou, Beppu city |
| Telephone | 090-7458-4670 |
| Open time | 11:00~16:30(L.O.) |
| Closed | Wednesday, Thursday, Friday |
| Car parking | Free of charge |