令和4年度 伴走型小規模事業者支援推進事業 別府商工会議所
This confined restaurant with only counter seats is always full of regular customers. But when I was there the last time, I saw the owner lady seeing off first-time customers from Tokyo. This young duo left reluctantly after bowing their heads several times to the lady. They seemed to have had a great time, and I felt they would come back in the future.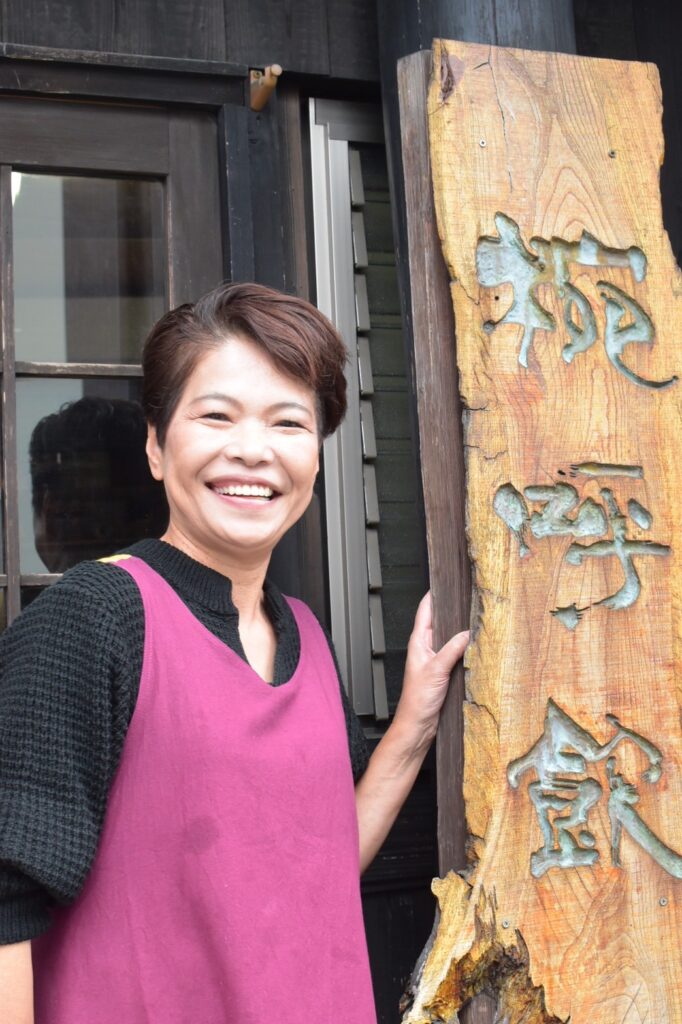 She says, "Please call me when you come! I only make twenty meals a day, and they finish quickly."
I was surprised by her commitment that even if there were some leftover ingredients one day, she would never add them to the next-day menu.
Her policy is to provide freshly made dishes every day, so it is only natural that she has a lot of regular customers. This restaurant is also a gathering place for students and locals living nearby.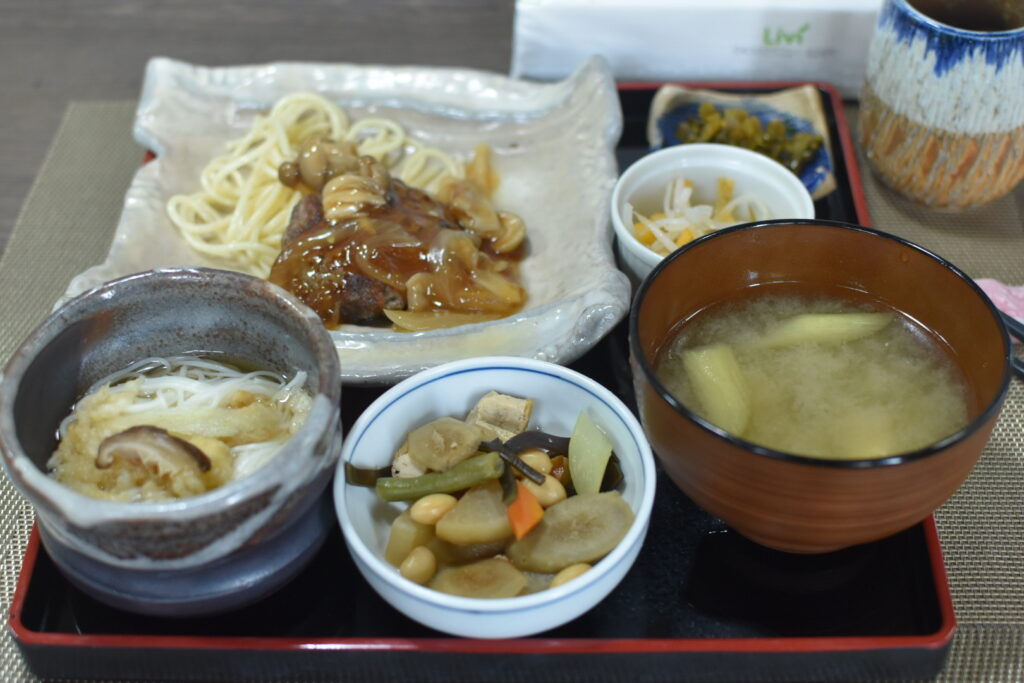 In addition to her cheerful personality, the One-Coin set meal of the day attracts many customers. It is a tray full of delicious homemade side dishes which cost only 500 yen.
"When a foreigner comes, I communicate with them using gestures, and they often use a translation application, so there is no problem! After all, I have only one menu to offer. Nothing to worry about." She smiles.
Although there is only one dish, she kindly asks us if there is anything we do not like as we sit at the counter.
She is a very delicate and caring woman with surprising and funny episodes in her life.
She said, "I am called Linda-chan of Beppu!"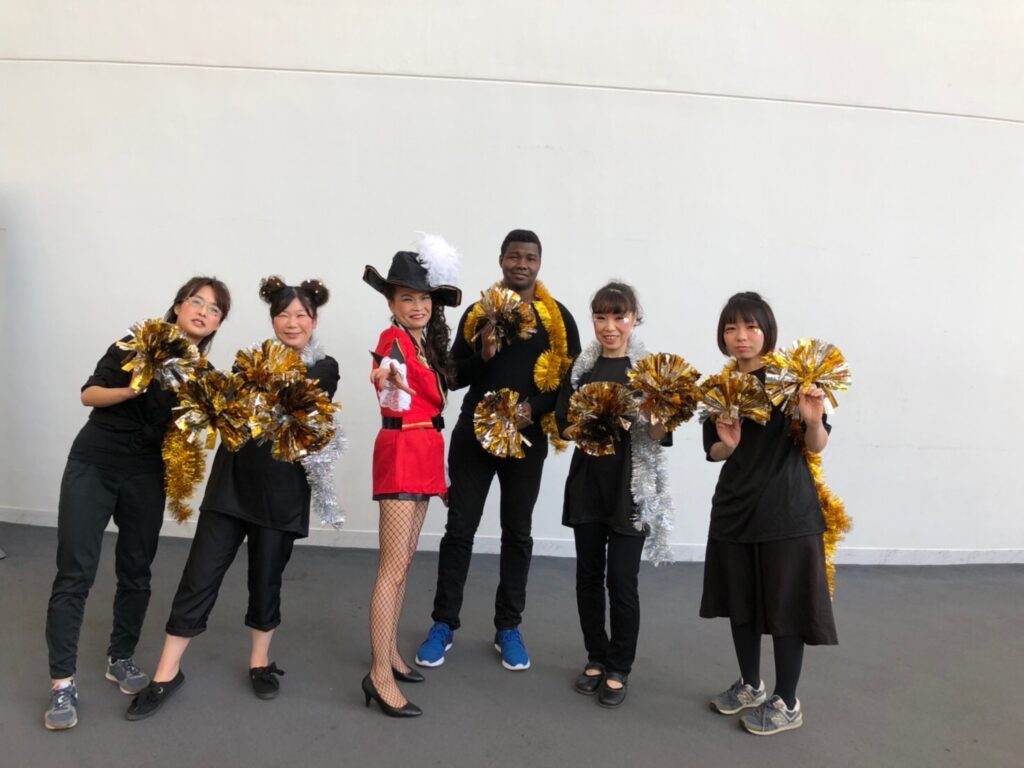 Yamamoto Linda is a popular singer and model from the 60s and 70s.
Her statement reminded me of Linda Yamamoto at the New year's eve Kohaku TV show, where she used to perform a famous song called Neraiuchi on stage with beautiful legs and a flashy costume with fishnet tights.
This cheerful owner lady is always active, loves to have fun, and even goes camping with her customers. I could see that the secret to the popularity of this restaurant was not just the delicious homemade dishes.
I was so happy and content after enjoying her One-Coin set meal that was very much worth the value.
Information of "One coin"
Address
 2-8 Shounin-nakamachi, Beppu city
Telephone
0977-76-8733
Open time
11:00~14:00
17:00~23:00
Closed
 Sunday, Holiday