"It's never too late to learn," says Ms. Chieko Adachi the owner-chef of Firewood Kiln Pizza & Gallery Hanamin.
I was amazed at her attitude to take initiative. I could easily picture her marching straight towards her goal that shines bright like the Polaris.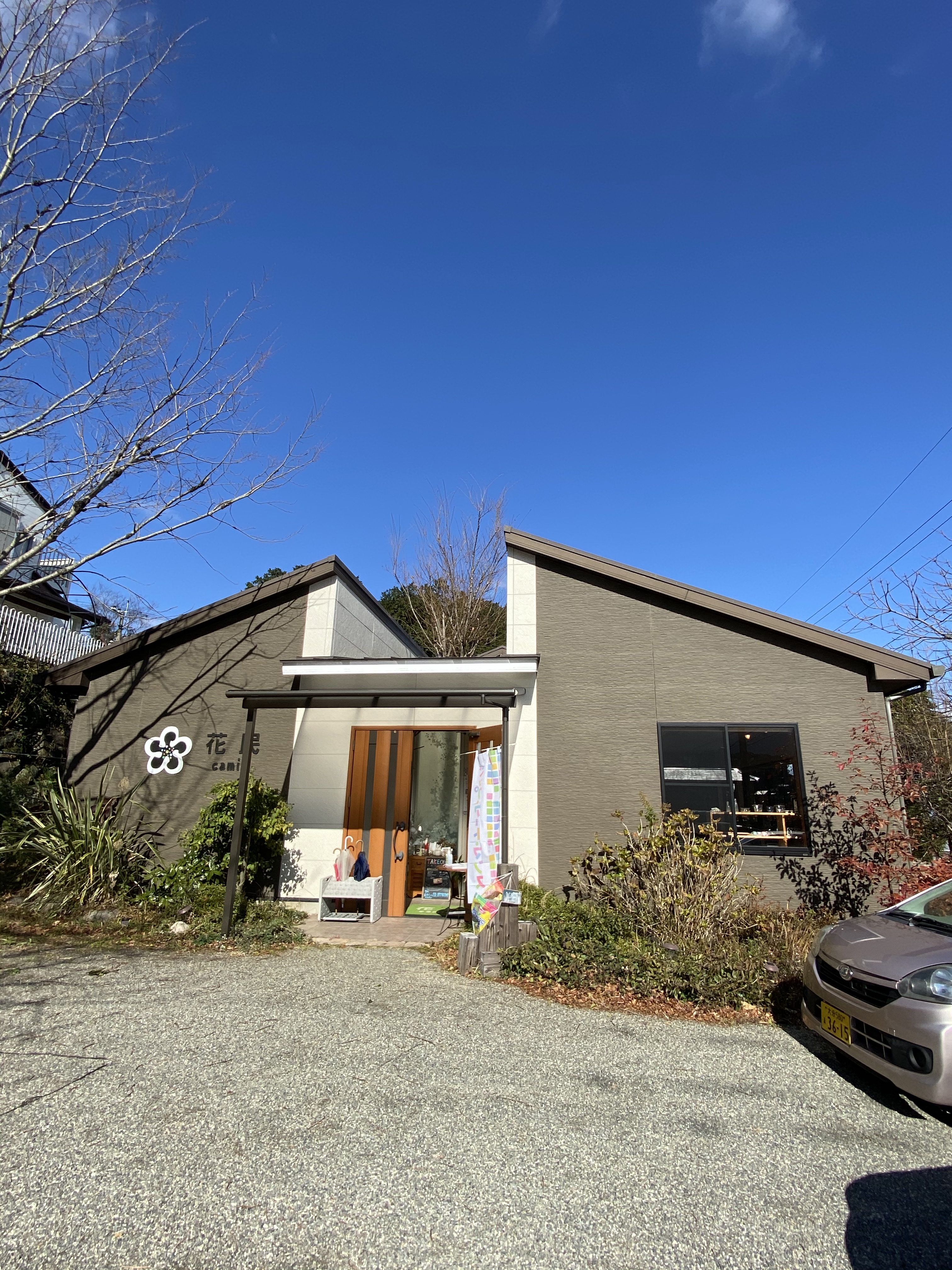 Hanamin started its operation at the old home of her parents in Hiji town.  
"Pressed-flower Studio Hanamin" was a classroom and a presentation venue for artists. Then she began to offer tea and food after two years.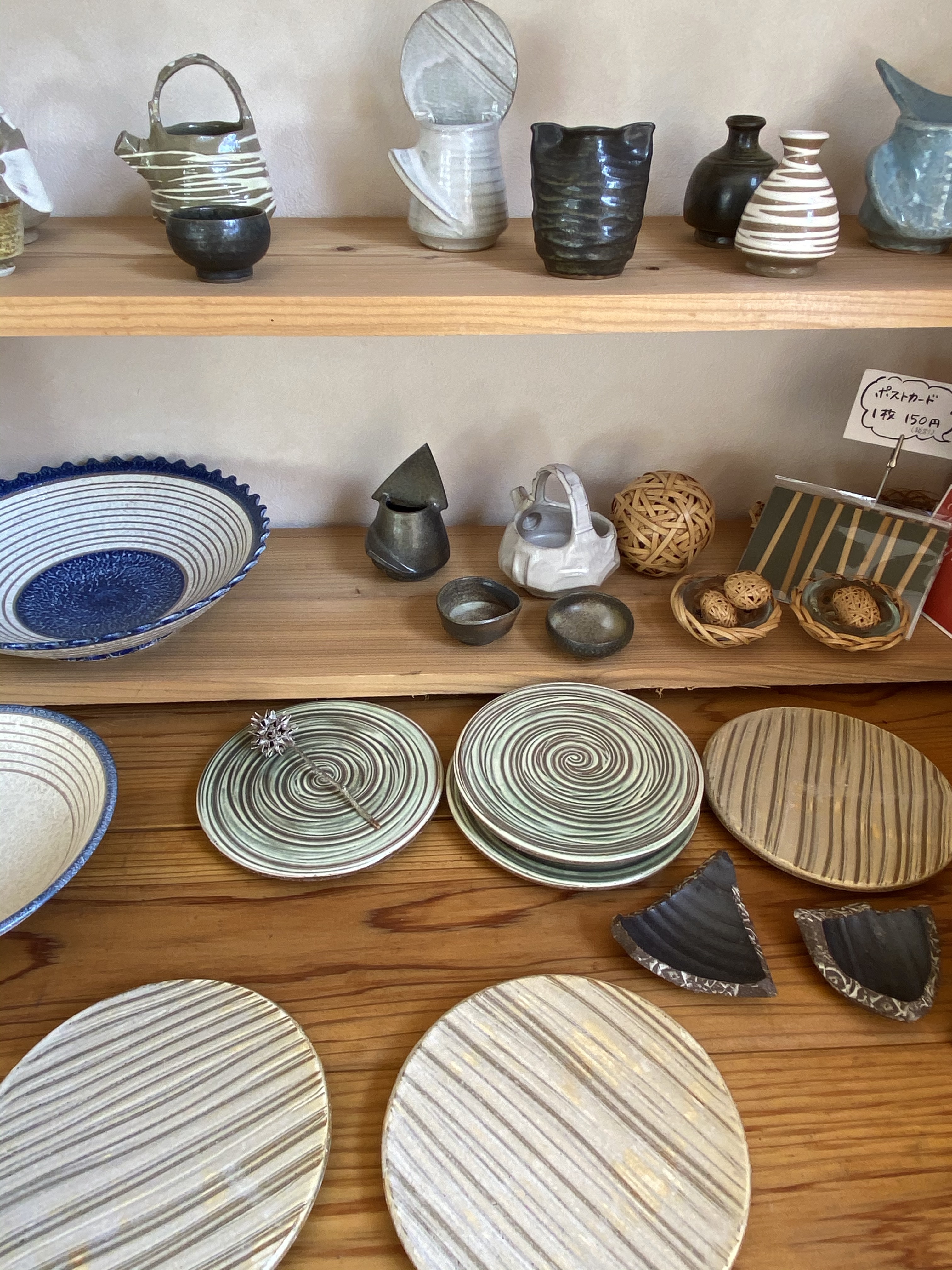 Later, she moved the venue to Ogura at the foot of Mt. Ohira in Beppu where she could realize "The space for food and art" with plenty of parking space. 
"It is so valuable to have the opportunity to meet people! "She claims.
Following her belief, she is holding single-only, cross-cultural exchange events at this place.
About 20 men and women gather once a month to experience Italian food, delicious drinks, and art in the light of firewood and candles.
The reason for using candles stems from her concern about global warming. But it must be so romantic! I would have loved to join if conditions met.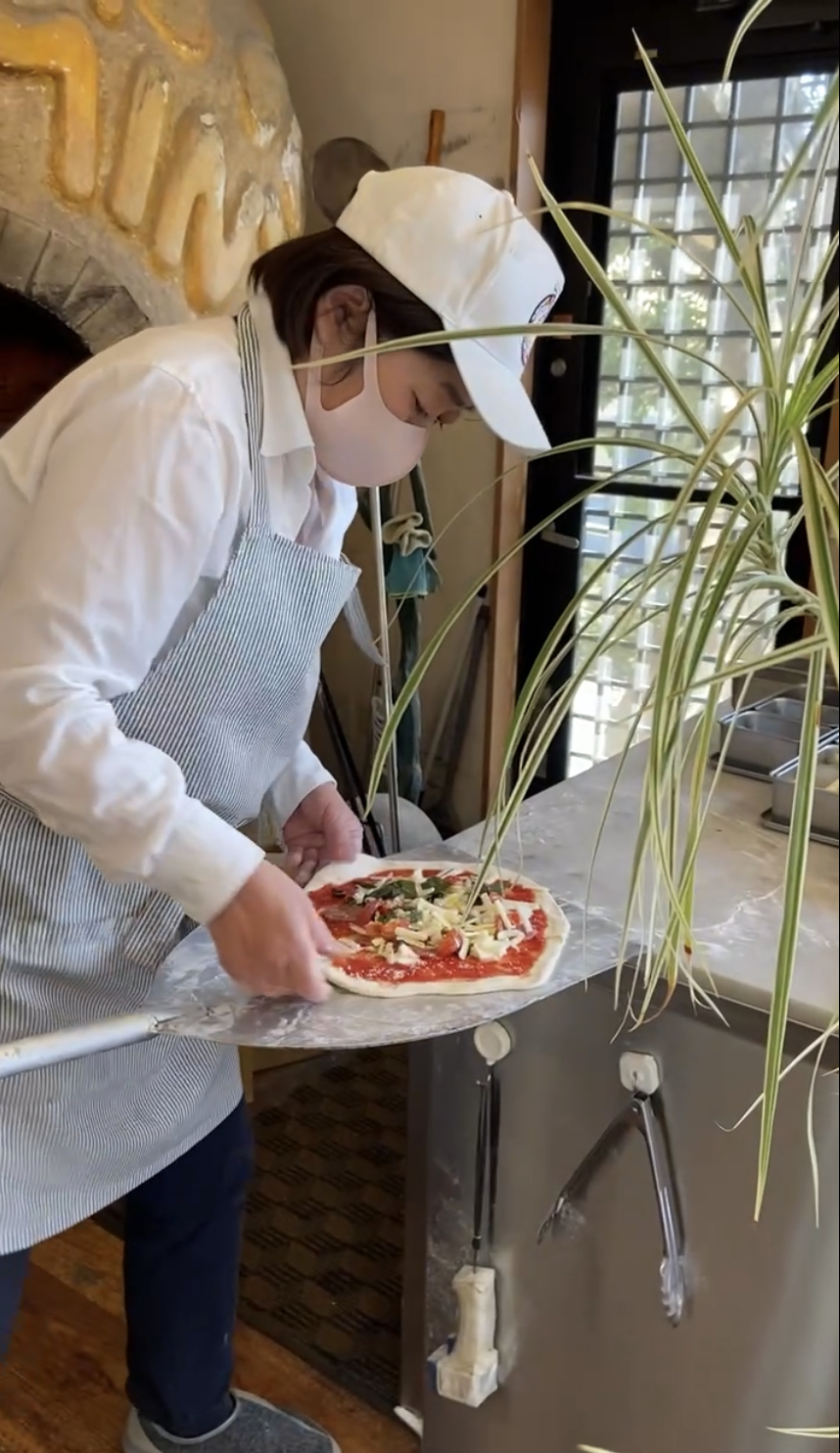 "Firewood Kiln Pizza & Gallery Hanamin" now called, celebrates the 12th year this year. In the beginning, she hired a chef for Pizza and Pasta. But she kept thinking that she should also be able to cook well, and eventually put herself for a year-long training at "Kunugi no Oka" in Yufuin. 
"It's never too late to learn,"says Chieko-san.
"Mr. Yamazaki, the owner of Kunugi no Oka, is very generous. He used to say, "Just keep baking pizzas!" So I was making so many pizzas every day. On some days, I was making endless plates of pasta! His principle was "Practice makes perfect." 
Five years ago when she started baking pizza on her own for the shop, she chose to make pizza dough with rice flour.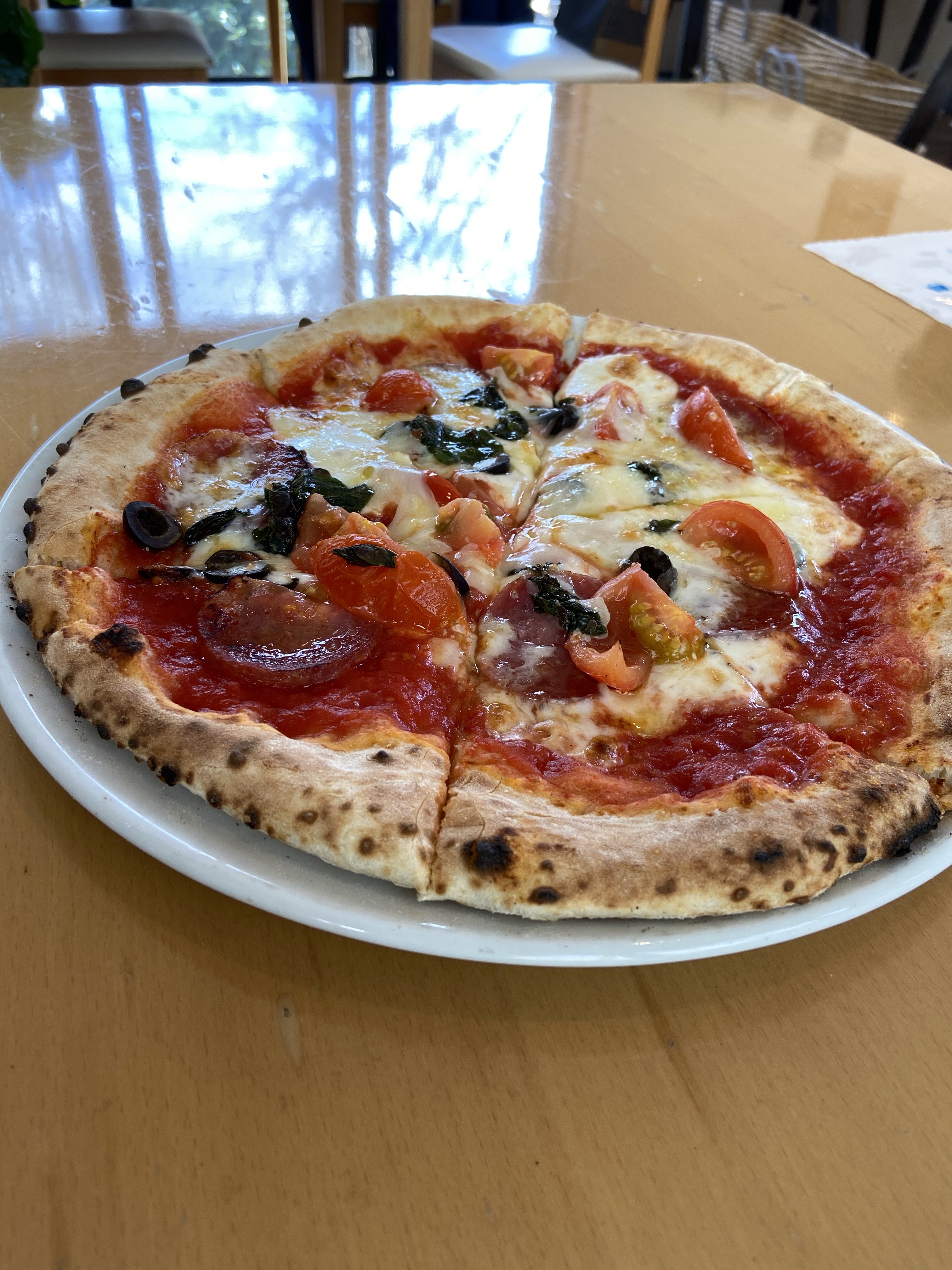 "It was difficult to make the dough only with rice flour, so now I blend wheat from Oita prefecture, whole grain flour, and rice flour. It's very healthy. The temperature inside the kiln is high, so my pizza gets nice and crispy!"She smiles. 
The shape of the oven is round and cute. She uses oak trees for the firewood.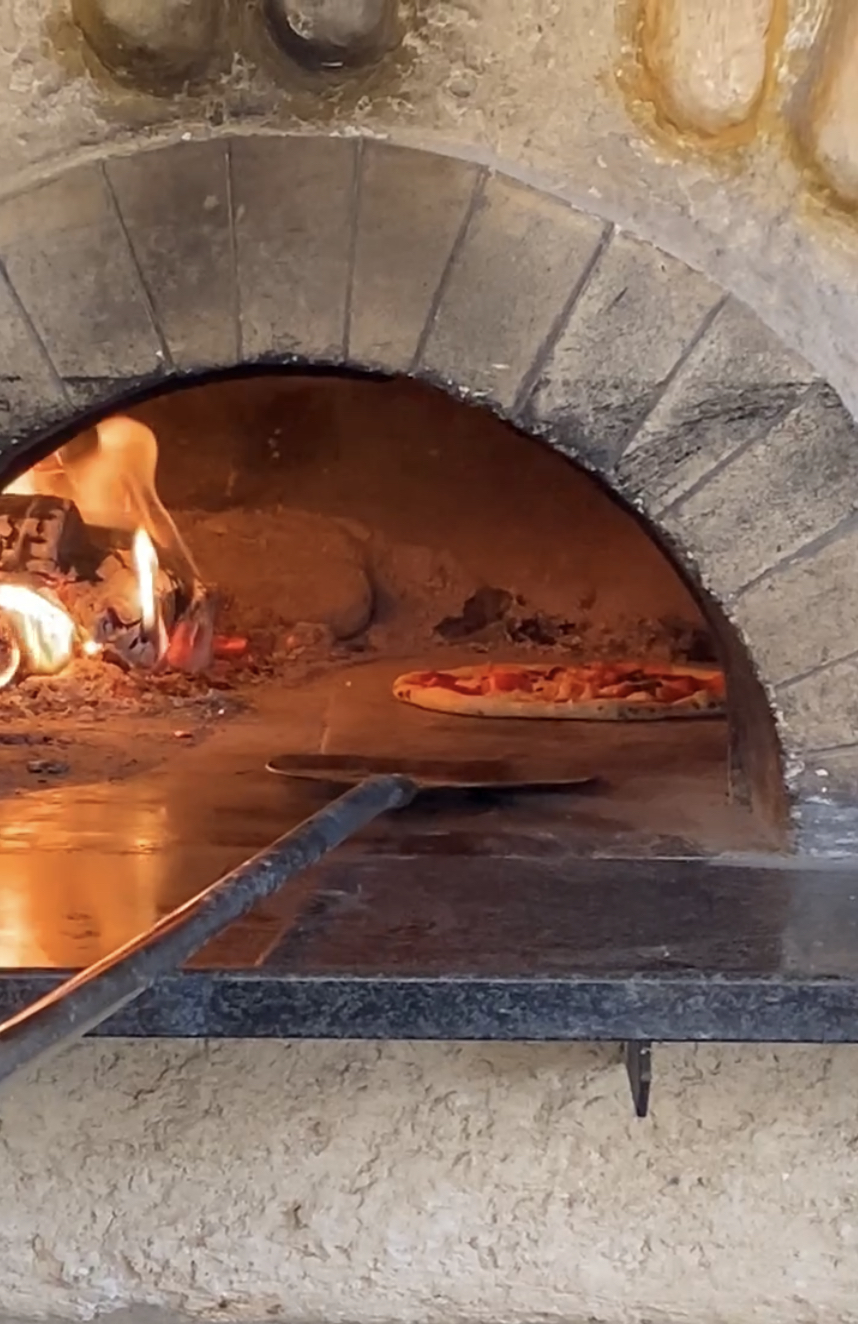 "Oakwood burns with steady high temperature. I also use bamboo from Beppu. It can increase the temperature in an instant! I often go to bamboo work artists to get logs they do not need anymore." She explained and smiled as if her crispy pizza just came out of the oven.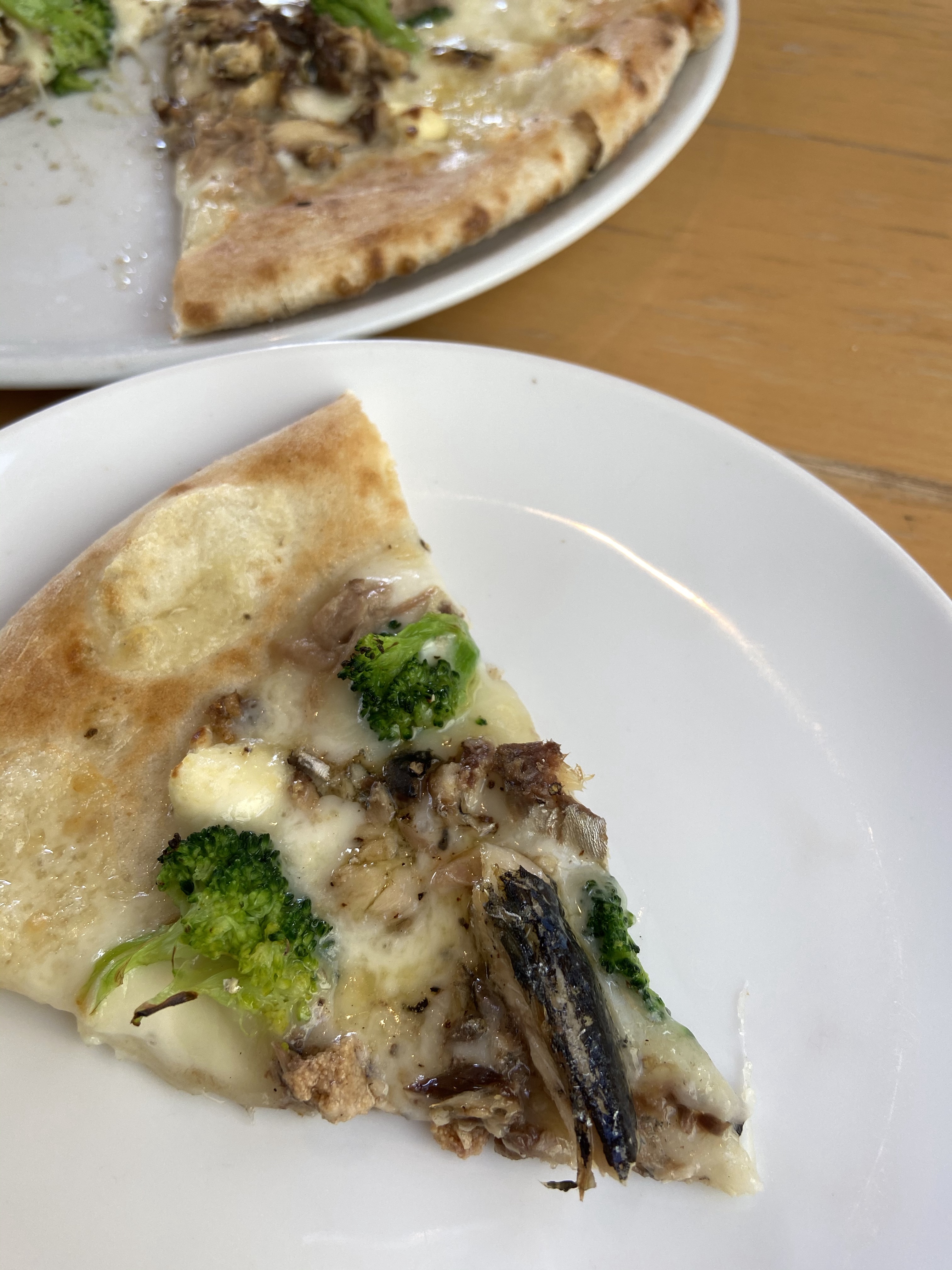 Under Chieko-san's Polaris, there is a kiln that keeps burning warm, and smiles of people who are drawn to the place. Surely, I was fully surrounded by her regular customers enjoying their moments.
BE@BEPPU Recommendation
Seasonal Pizza ¥1,264
Lunch set (salad + drink) for an additional ¥100
Check out the dishes decorated with seasonal ingredients written on the blackboard in the shop.
Firewood Kiln Pizza & Gallery Kamin
| | |
| --- | --- |
| Address | Ogura 1-1,Beppu city |
| Telephone | 0977-80-7337 |
| Open time |  11:30-15:00(O.S 14:30) |
| Closed |  Monday,Tuesday |
| Car parking |  Free of charge |