令和3年度 伴走型小規模事業者支援推進事業 別府商工会議所
"I mastered cooking at a Chinese restaurant in town and learned management at a hotel." Says the owner-chef Tetsuya Matsumoto.
"I wanted to be a chef so much that I quit my job to start working at a Chinese restaurant. I think I was fascinated with cooking during elementary school. When I made Miso soup that I learned at school at home, my family was so delighted and praised me!"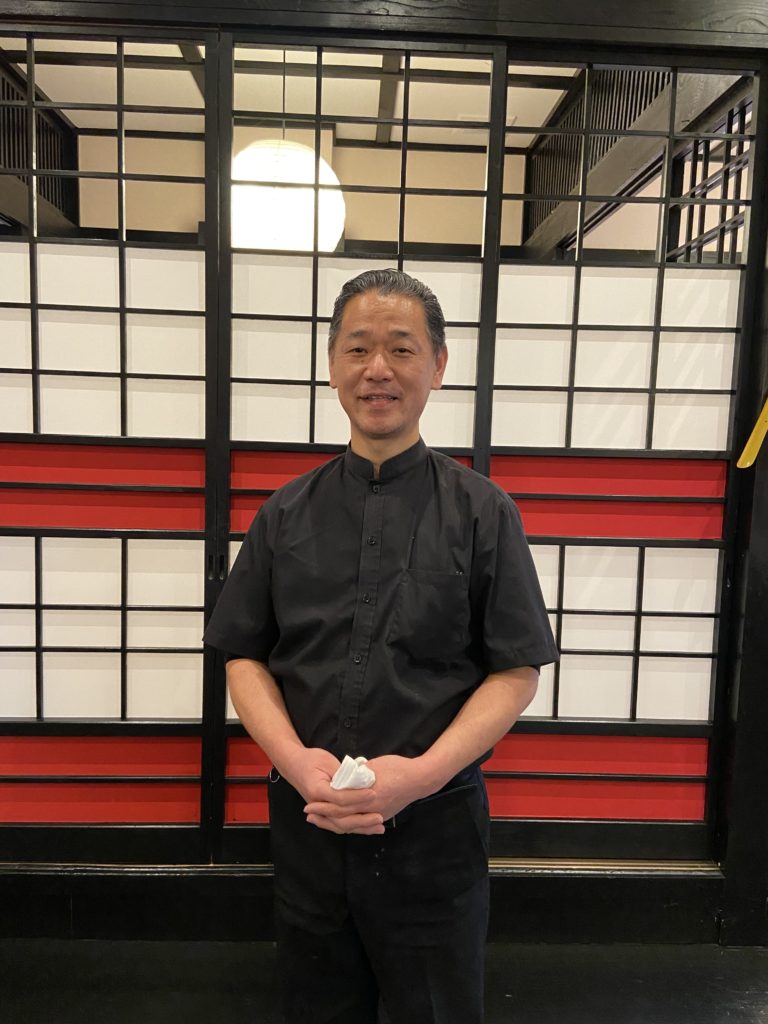 At the end of 1999, he opened "China Kitchen Shoufuku."
The dragon ornament at the shop entrance is made only with one utility knife, and its craftsmanship was taught by a Taiwanese colleague during his training.
"300 yen if you look and steal my techniques!"
Mr. Matsumoto laughed as he recalled how his Taiwanese colleague was shouting and indeed he was paying 300 yen for the lesson.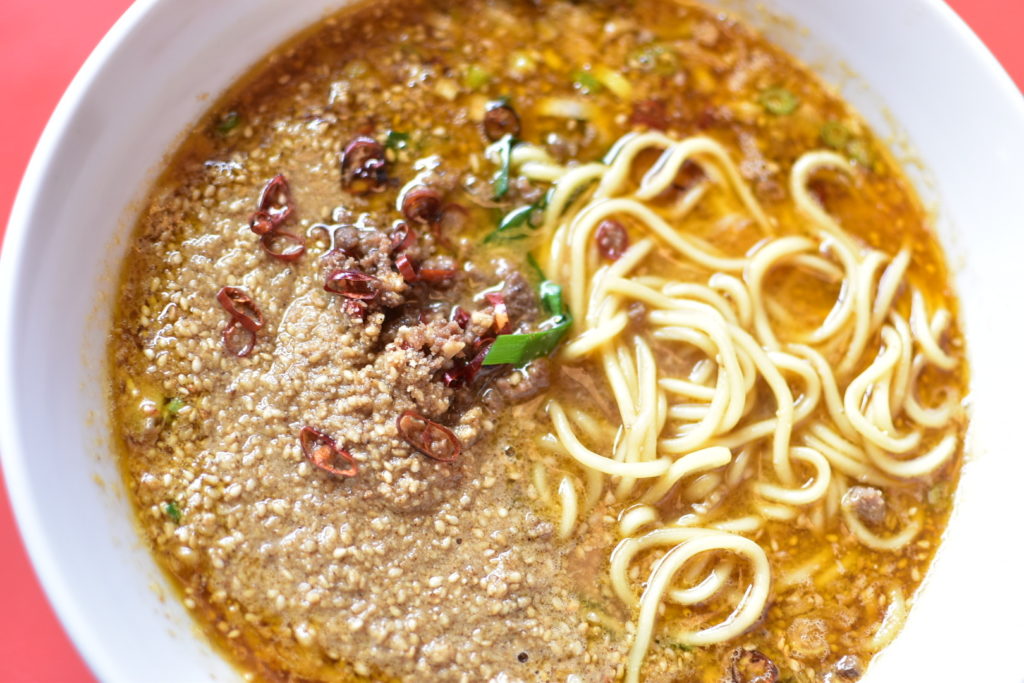 The recommended menu was Yakisoba and Dandan noodles, so I ordered Dandan noodles for the day. I took a sip of a rich broth full of sesame.
I was overwhelmed with yummy waves of Umami and spiciness.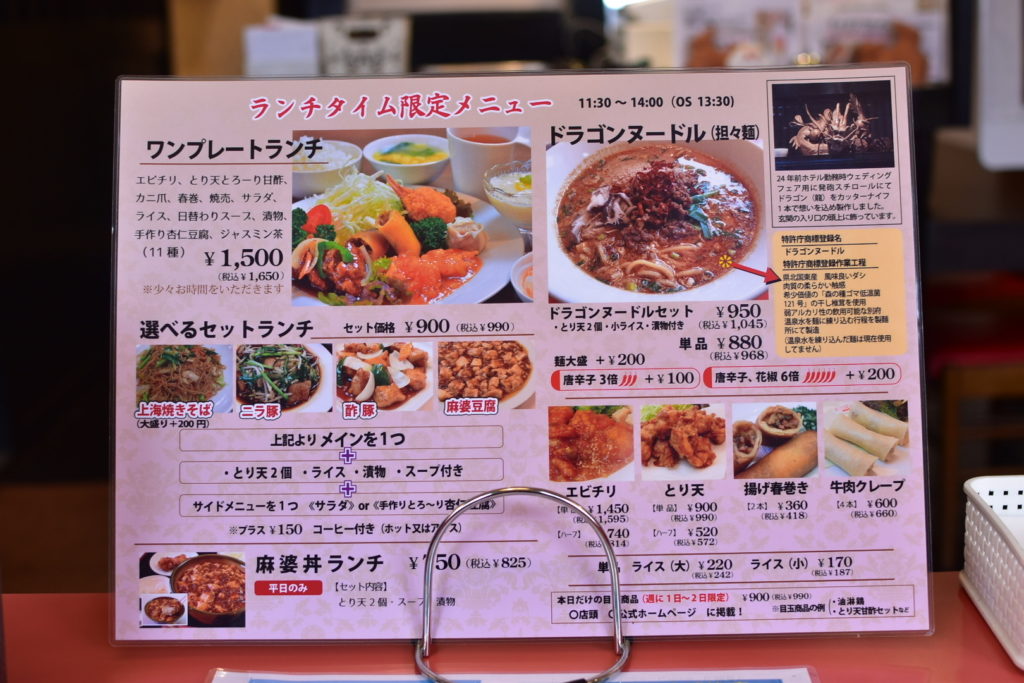 Half-portions are available if you want to enjoy different dishes at one sitting.
Before putting the new menu on the list, Mr. Matsumoto asks Vietnamese and Thai students who work here part-time for the final approval. He does his best for his food to fit the foreigner's taste buds!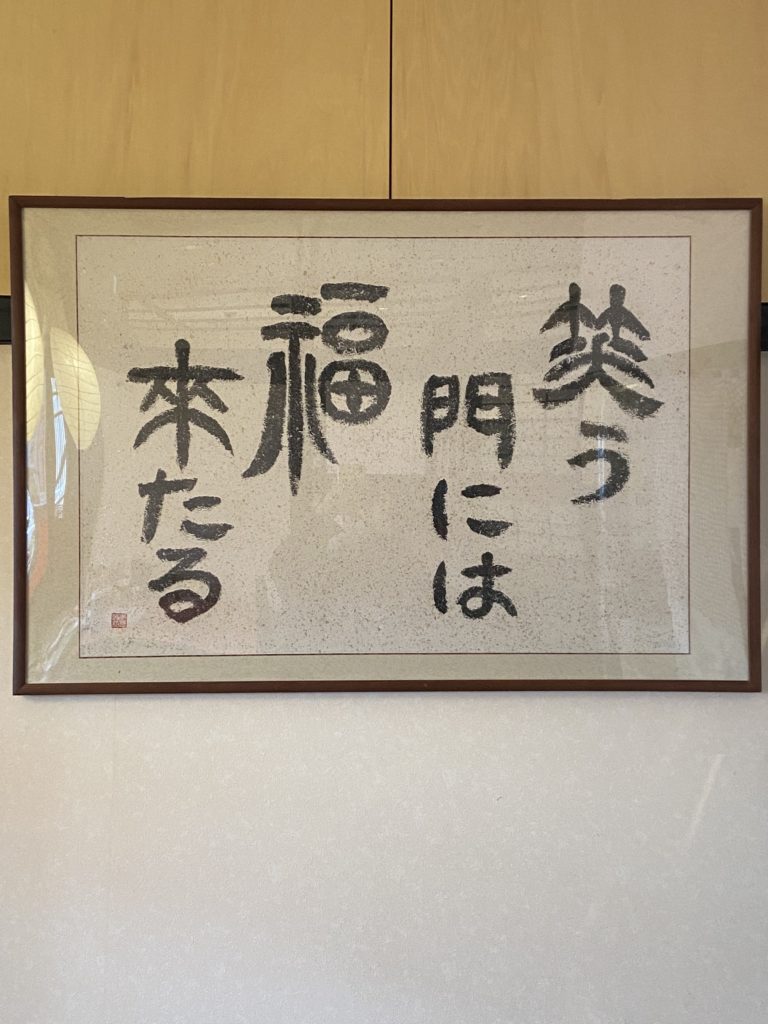 Why not visit a restaurant where you can enjoy authentic Chinese food at a reasonable price!
BE@BEPPU Recommendation
Dragon noodles(Tantan-men)
Shanghai yakisoba (Lunch set) ¥900
Information of "China kitchen Shofuku"
Address
Ishigaki-Higashi 1-9-26, Beppu city
Telephone
0977-24-5456
Open time
11:30 ~ 14:00(OS 13:30)
18:00 ~ 22:00(OS 21:30)
Closed
Wednesday
Car parking
Capacity: 9 cars