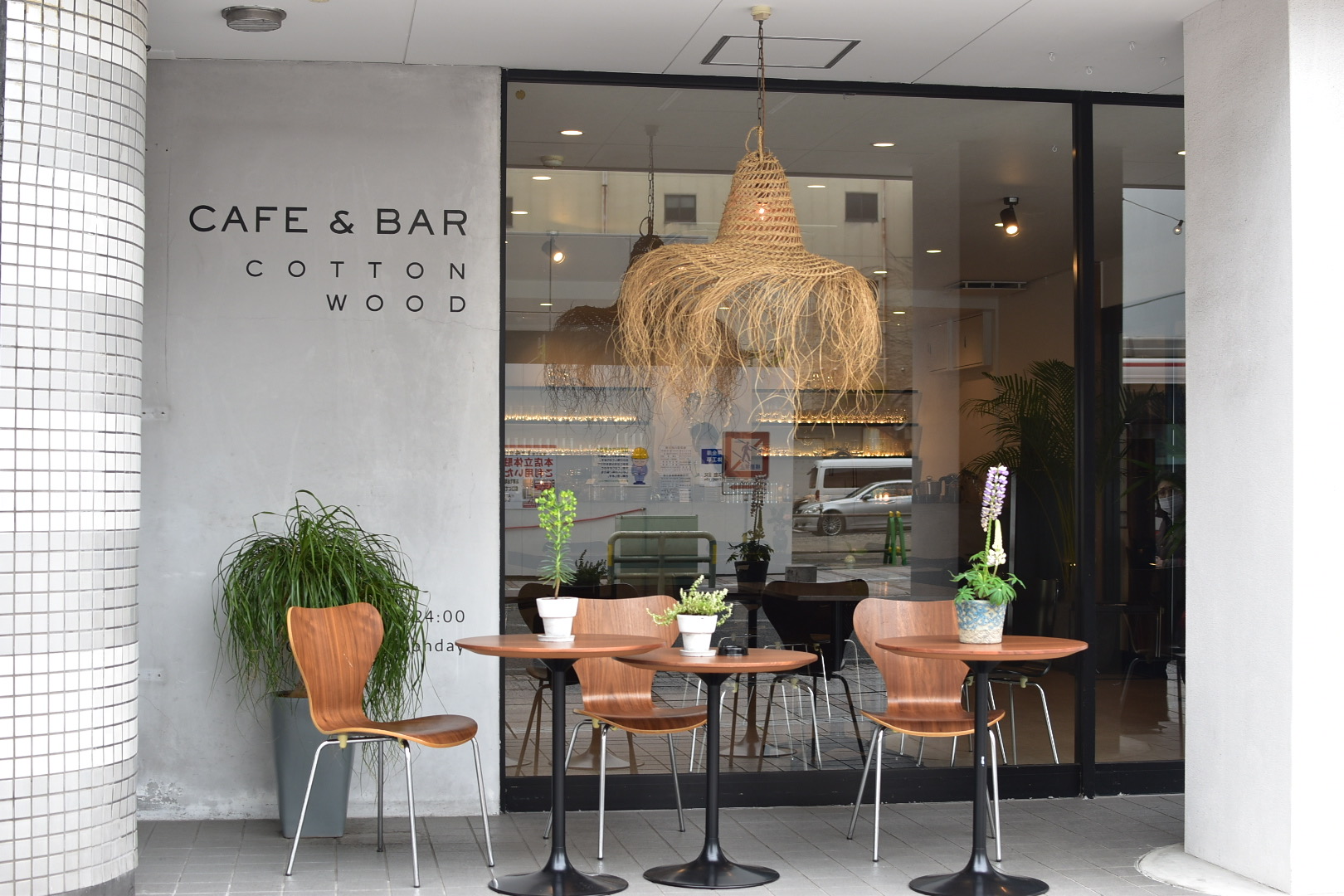 "Don't you think it's fascinating that there are soft and hard things in the word, Cottonwood?" says Ms. Ai Hanako. She is a café-bar owner who emanates a metropolitan vibe. The tasteful interior of her café is beautifully unified in white color.
"Where does your aesthetic come from?"
"I often imitate others!" she replies briefly.
She doesn't agree or have confidence in her excellent aesthetics, and even claims that she has a hard time choosing gifts for friends. 
Nonetheless, she likes to check on interior magazines and an application "Pinterest" every so often to polish her senses. 
Anyone who drops by her café will think, "What a great spot!", as they notice imported beers aligned neatly inside the fridge. 
"What do you value the most in managing this place?"I asked. 
"I try to think outside the box and embrace my intuitions. And of course, I keep myself away from what I don't like to do.", once again, she gave me a clear answer.
"I wish this place to be a cool spot for both grown-ups and students!" she added.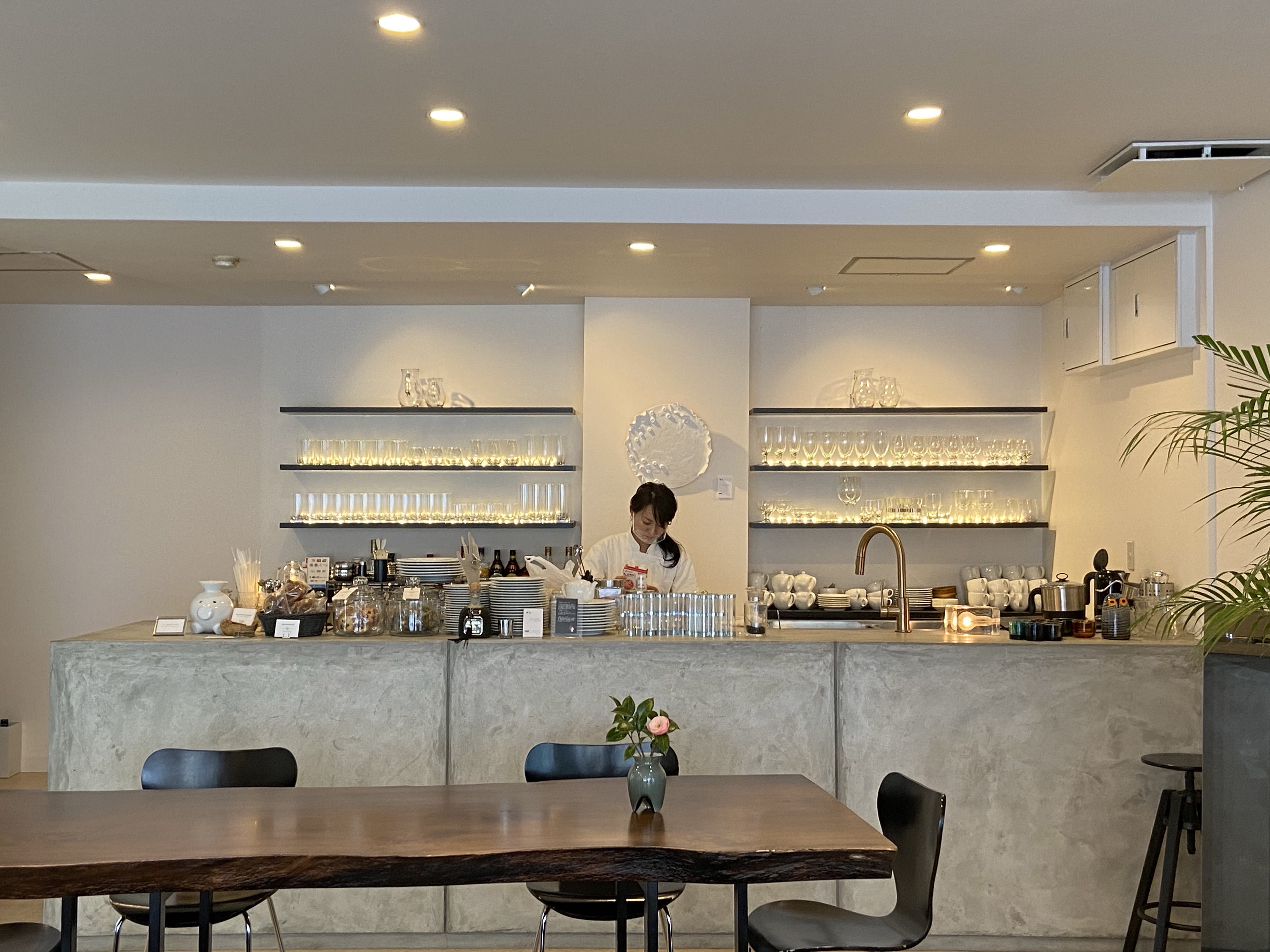 "What made you start a business in Beppu?" 
"I used to live in Hyogo prefecture until 40 years old. I got divorced once and was trying to find the love of my life for the second marriage. But then it came with no success! I was enjoying my work there, but also felt the need for a drastic change when I tried to picture the next 10 years of my life… So that brought me back to my hometown Beppu. First I tried to open up a snack bar, then ideas changed a few times and settled to open a café-bar eventually… But honestly speaking, there was no other choice but to start my own business, since I didn't want to job-hunt or build a new carrier here. I had already learned that it was very hard to restart when I was trying to find full-time employment following my divorce in the wake of being a housewife for years." 
According to her story, my calculation of her age was clearly beyond what I had speculated. Honestly, it was a big surprise.
"Who has influenced your life?" I asked.
"It's my parents after all. They brought me into this world and raised me to who I am. I should also add my divorced husband whom I shared life with for some years. I will thank the God in heaven for his great choice of the casting for my life story!"
Her cheerful smile seemed even more gleaming by the white interior of the café.
Cottonwood Side Story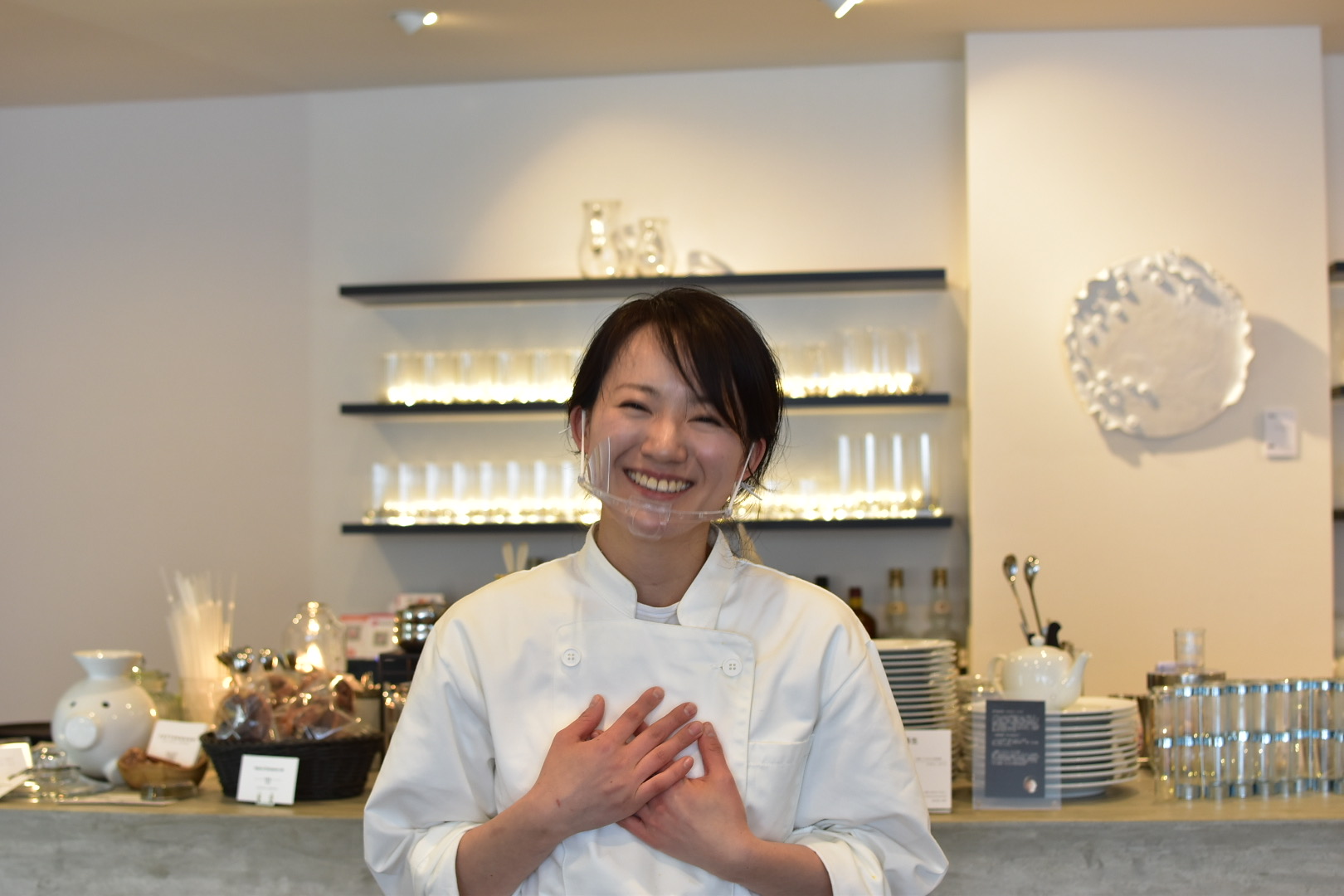 Ms. Masako Kitagawa bakes cakes for Cottonwood. I thought she was just a pretty patissier until I found out about her astonishing walk of life. 
"My family linage is originally an Itako. (Female "spirit mediums" in northern Japan) and my grandmother was performing rituals as one of them in Tohoku … So, I was fortune-telling with crystals at my café too! It was called "FUKUWAKOKO" in the Kitakouka Arcade. This was before I became a patissier of "MAKIKURU" which didn't have a specific location for trade… Ah, before that? I had a part-time & live-in job at "Hokkein Onsen" on Mt Kuju. Hunters were bringing in venison and I used to cook "Jibie" dishes with those game meats."
The words used in her life story were so out of the ordinary that I couldn't hold myself from shouting "What!?" countless times… only to realize now that I was probably spoiling the pleasant ambiance of the place.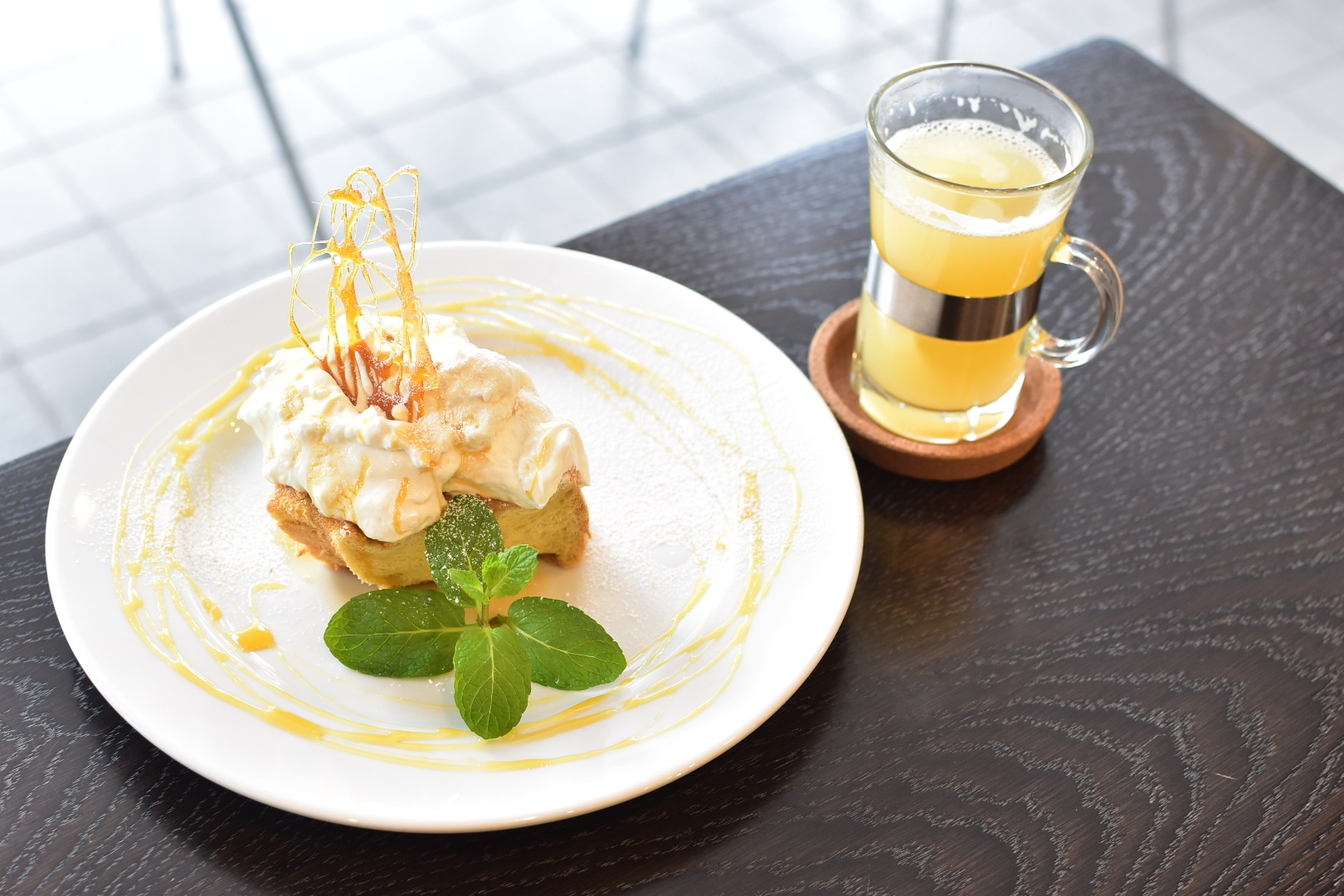 Unlike her sweet first-impression, Masako-san also participates in the "Beppu Mt Tsurumi Ikki Climbing Idaten Tengu Time Race" every year and runs up from Spa Beach to the summit of Mt Tsurumi in only two and a half hours! I was left completely speechless. At this point, all the reserves of my shout "What!?" were exhausted!
While I was in shock for what had been told … a beautifully decorated "Brandy chiffon cake glazed with maple syrup" was served. Needless to say, the ritual of food photo shooting lasted for some time.
Today I ordered an apple & ginger juice that an English acquaintance once said it reminded her of the hometown. 
While watching people passing by the street towards the train station, I was contemplating if I should have Rum & Raisin Baked Cheesecake with a cup of coffee next time…
BE@BEPPU Recommendation
Baked Cheesecake with Ram Raisins
Cake sets start from ¥1,000~
There's nothing better than the matching flavor of rum raisins and cheese!
Cottonwood – Sharing a Table
| | |
| --- | --- |
| Address | Kitahama 1-2-12 Bluebird Hall 1F,Beppu city |
| Telephone | 090-8393-7050 |
| Open time |  14:00-0:00 |
| Closed |  Monday |