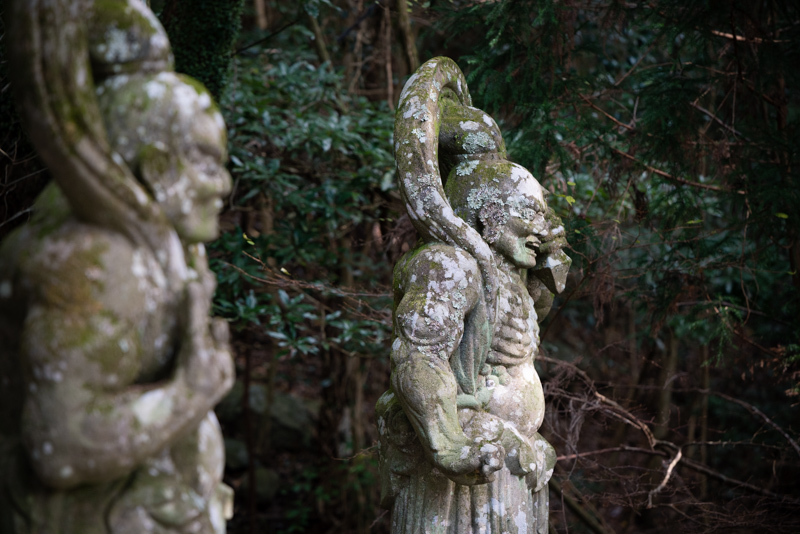 The grand Niō statues look energetic as if they are about to start moving at any moment. Significant muscle mass, protruding veins, fearsome faces: The more you look at these details, the more they captivate us.
The Kunisaki peninsula's iconic temple nestled in the guardian forest
Constructed in 718 C.E. Futagoji temple locates on the hillside of Mt. Futago. Once was a religious training ground for monks, now a headquarter that oversees all temples in the Kunisaki peninsula.
Visit the Mumyō bridge to see the wrathful statues of Niō guardians with strong and lean sculpted muscles. Their beauty captures our hearts so much that they often appear on covers and posters of travel brochures.
From the stone stairs that extend straight from these statues, it is a rather peaceful location where you can feel the changing seasons up close with the beautiful autumn foliage. Areas surrounding the temple are abundant with divine nature, exhibiting its quality as one of "Setonaikai National Parks" and "100 Best Forests in Japan".
The temple also gives prayers for healthy pregnancies and childbirth.
Make sure to visit with plenty of time for exploration since it will take at least forty minutes to go around.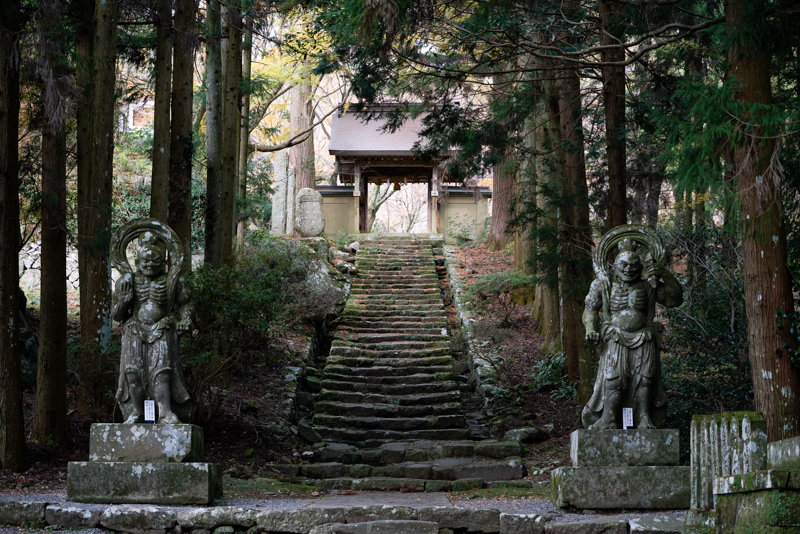 Quaint stone stairs continue up from the Niō guardians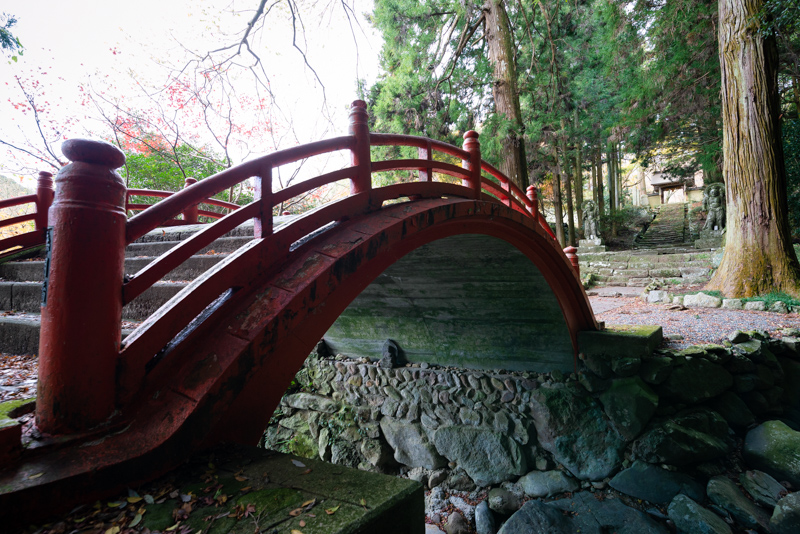 A small Kannon (the goddess of mercy) under the Mumyō bridge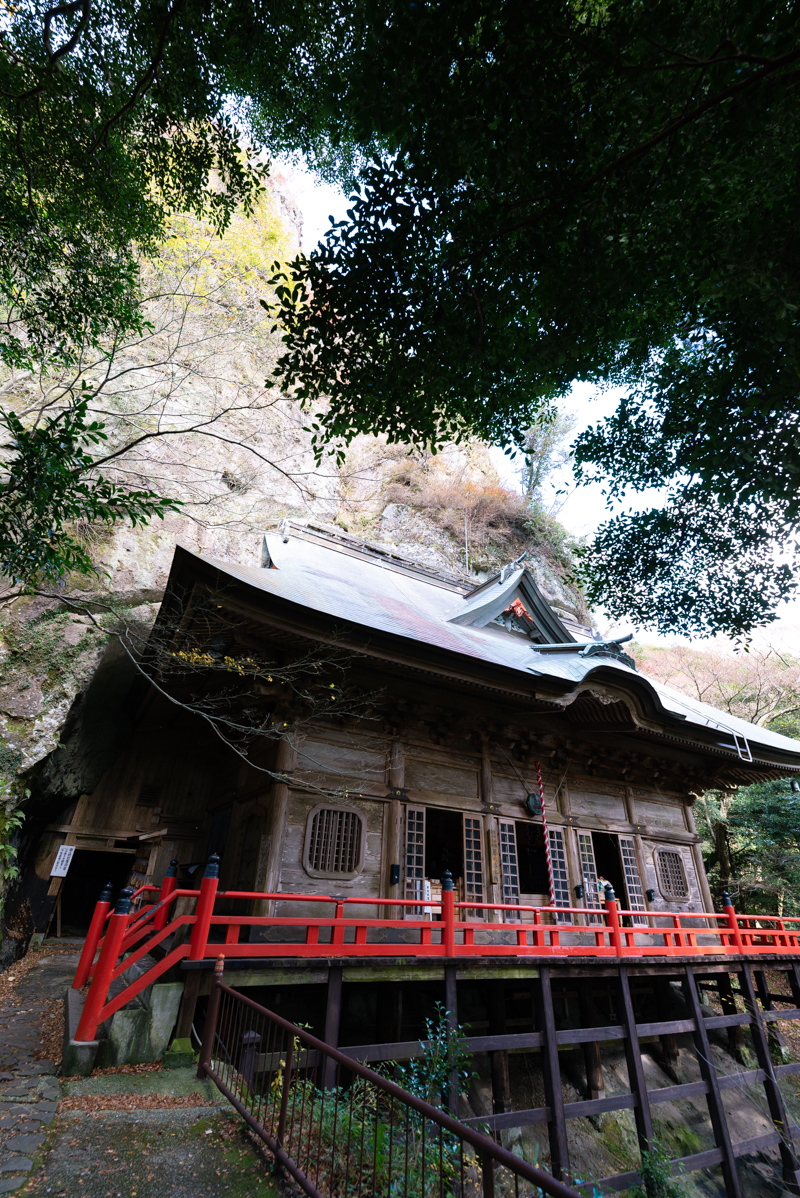 Oku-no-in is where they pray for a healthy pregnancy and childbirth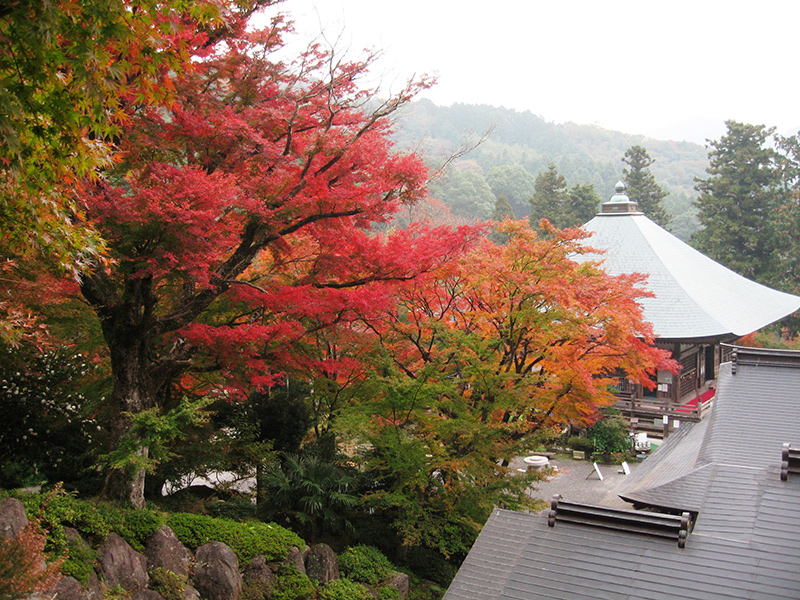 Stunning beauty during autumn foliage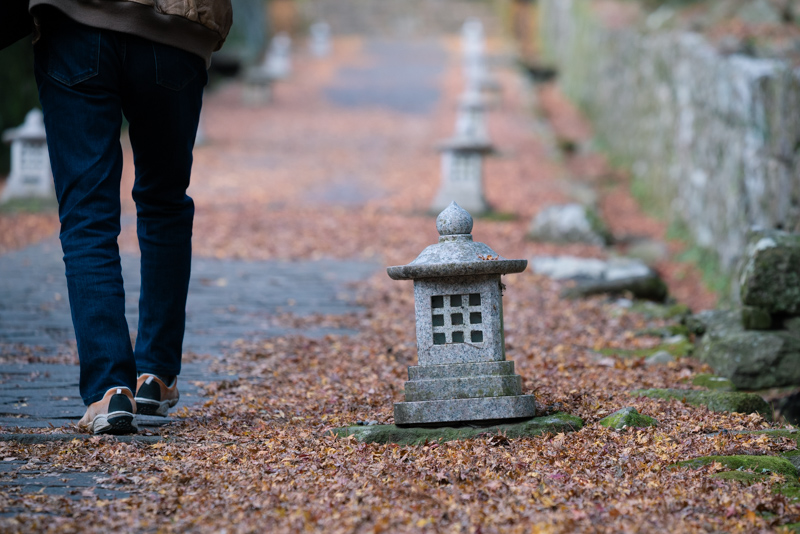 The approach covered with autumn leaves
Address:1548 Futago, Akimachi, Kunisaki city