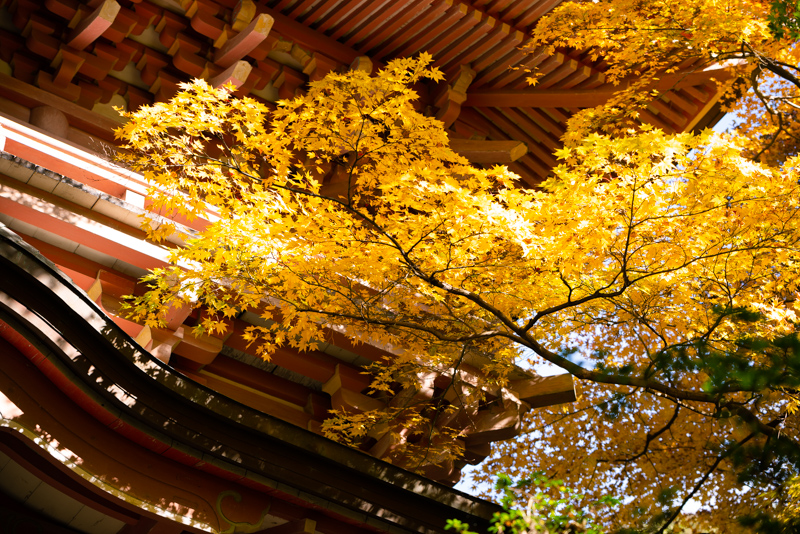 The elegant beauty is orchestrated by the combination of the shrine and nature.
Moved by the simplistic beauty
This magnificent shrine in a deep ancient forest was built during 827 C.E. and designated as an Important Cultural Heritage of Japan in 2011.
A massive camphor tree with a trunk diameter of 18.5m is said to be 3,000 years old.
The southern gate right beside it is named Higurashimon and decorated with sculptures of dragons, flowers, birds, and Buddhist saints.
There are two fan-shaped stones within the ground, that are said to make wishes come true when you stamp on them.
Stone steps and Torii are covered in green moss, and old wooden gates are faded in color.
Trees in the forest alter expressions and ambiance by day.
The combination of these beautiful nature and structure allures us to this shrine and fascinates us every season.
Walking along the wooden corridor of the shrine, you can cherish sun rays shining through the leaves and sound of swaying tree branches.
At its treasury, important cultural properties of the country and prefecture, such as swords and statues of Buddha are displayed.
Reservation is required for the entry except for the first three days of a new year.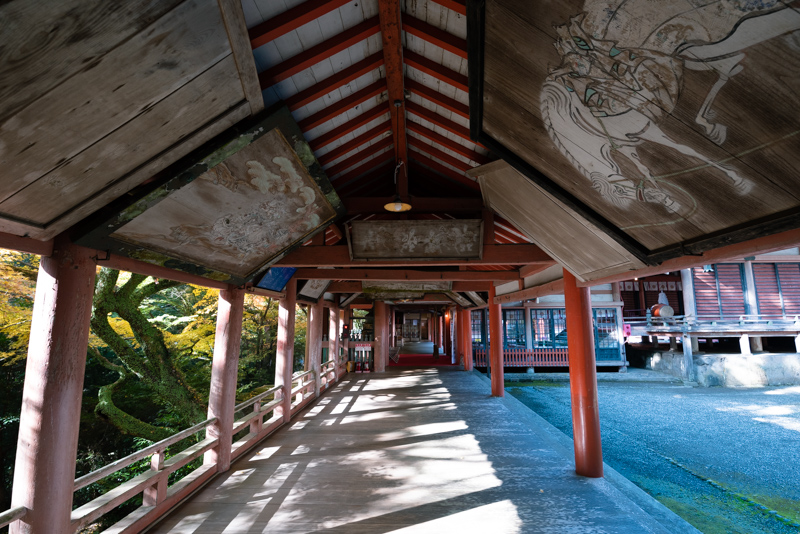 Feel the tranquil nature and long history while going through the corridor.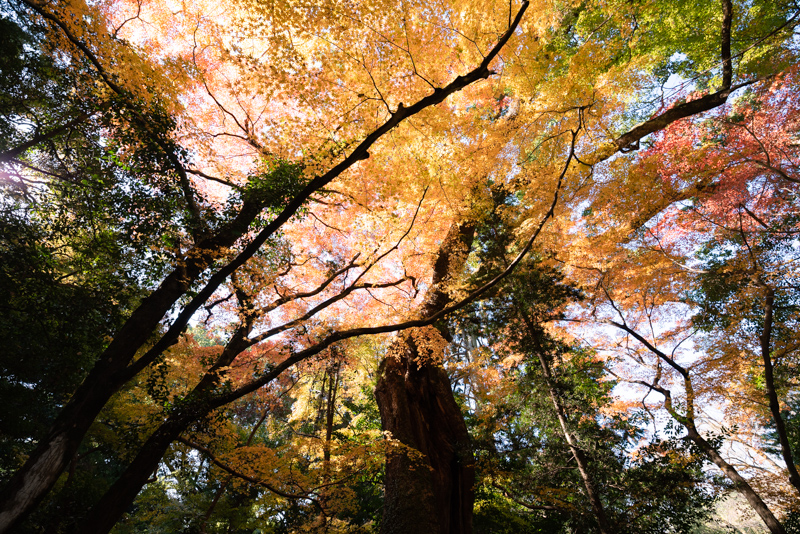 Leaves put on their colorful wears in autumn
The offerings of sake barrels are lined up in a row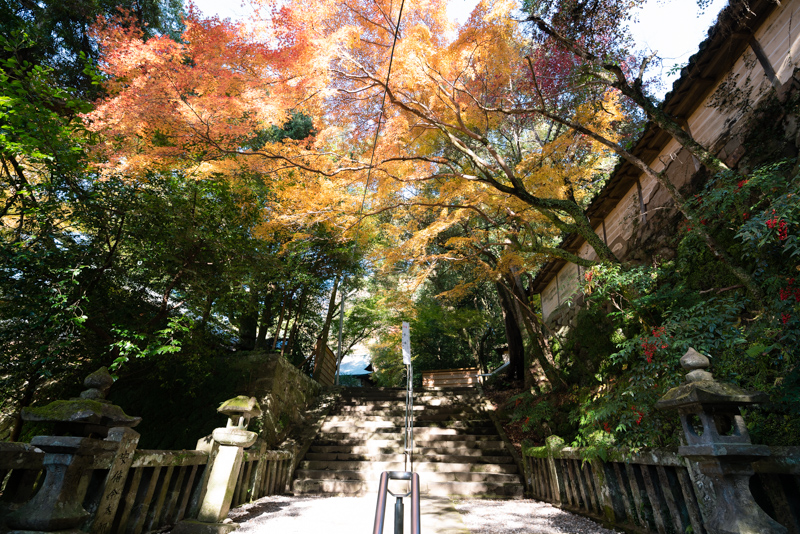 Quaint and mossy stone lanterns and stairs
Breathtakingly beautiful silhouette
Address:3 Kumi, Kami Hachiman, Oita city