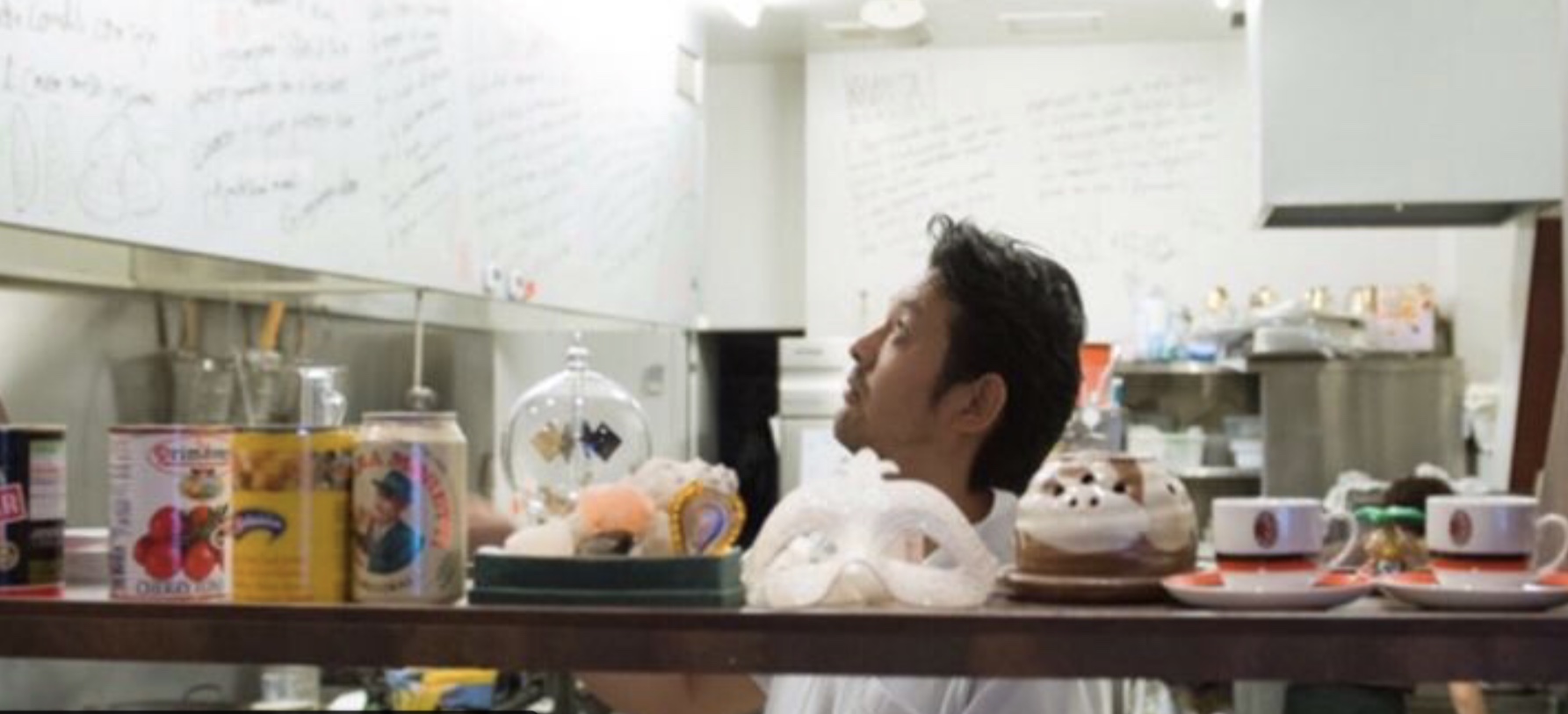 "I wanted to enjoy authentic Italian food in Beppu without having to go to Italy!" says the owner Mr. Noritakaa Shuto with a pleasant smile. He opened a restaurant in Beppu after being trained to be a chef both abroad and in Tokyo.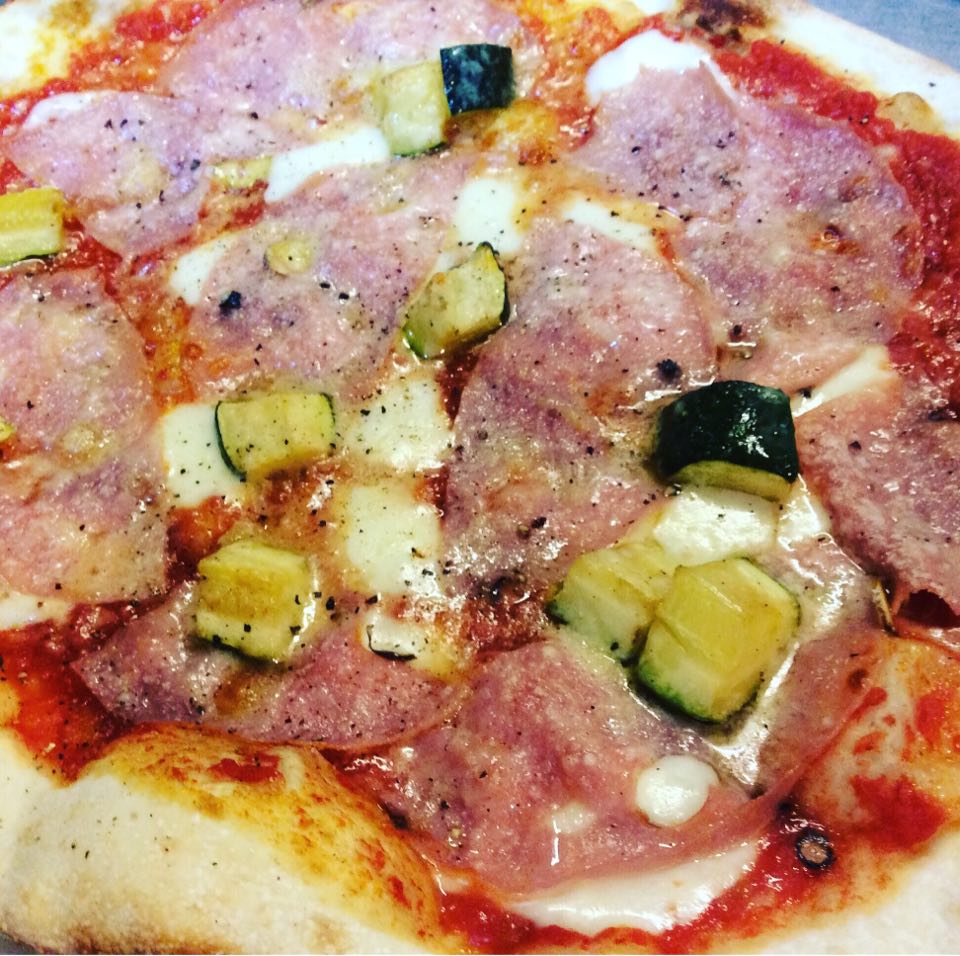 The dishes prepared by him have full-fledged flavors which are brought out from authentic Italian ingredients. 
"Authentic pizzas come either in Milan and Naples styles. I offer Milan style. The dough is thin and crispy. Do you like it? The most common pizzas in Japan are the Naples style. Thick dough and it quickly fills your stomach. "
As a crispy pizza lover, I nodded in agreement. 
The spacious interior is intended to be used for wedding parties and other special occasions. A big screen on the wall is playing foreign movies.
Without a doubt, the Italian ambiance is here without having to take a flight!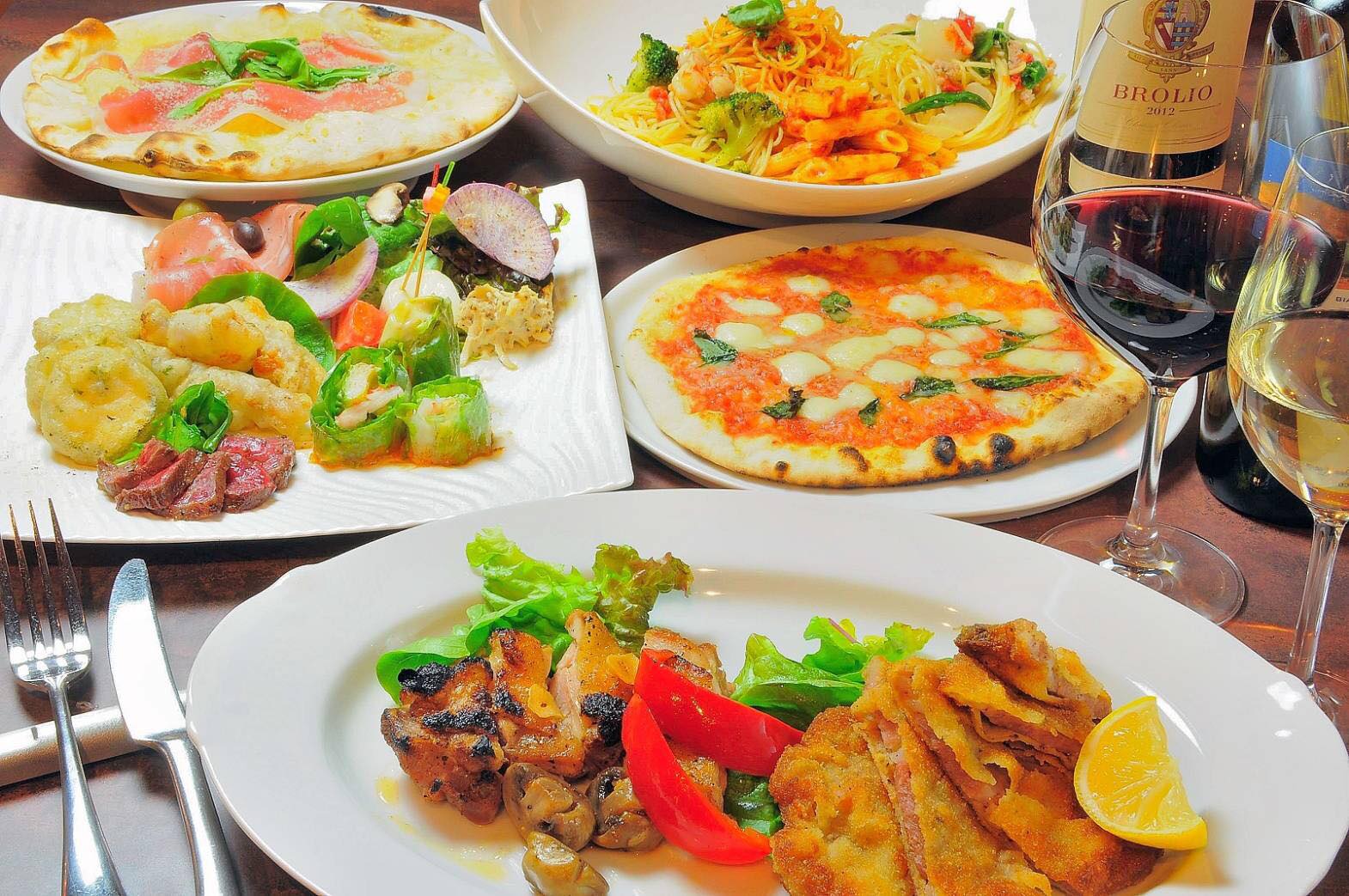 "Do you have anything that you particularly pay attention to when operating the restaurant?" I asked. 
"I am committed to going to Italy every year to taste and study authentic cuisine. When I keep asking questions, they often let me go inside their kitchens! Maybe they can sense my passions for cooking!"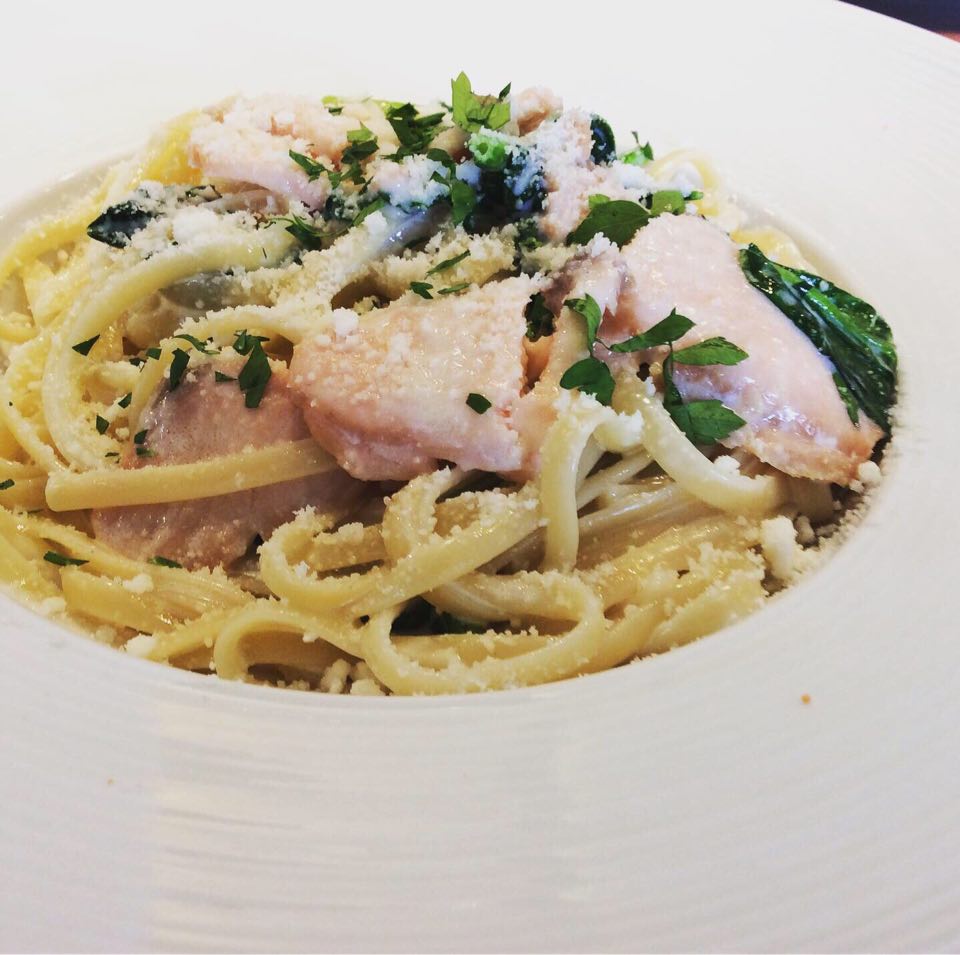 Andrea, an Italian man who lives in Beppu, often goes for a drink with Noritaka-san. They got along after meeting at the Italian language course Andrea was offering. 
"Noritaka's Tripe is superb! It's a local dish from my hometown of Florence! His Carbonara tastes so good too!" 
With Andrea's advice, I ordered Carbonara on the spot. It was so delicious that I even felt like having a second round!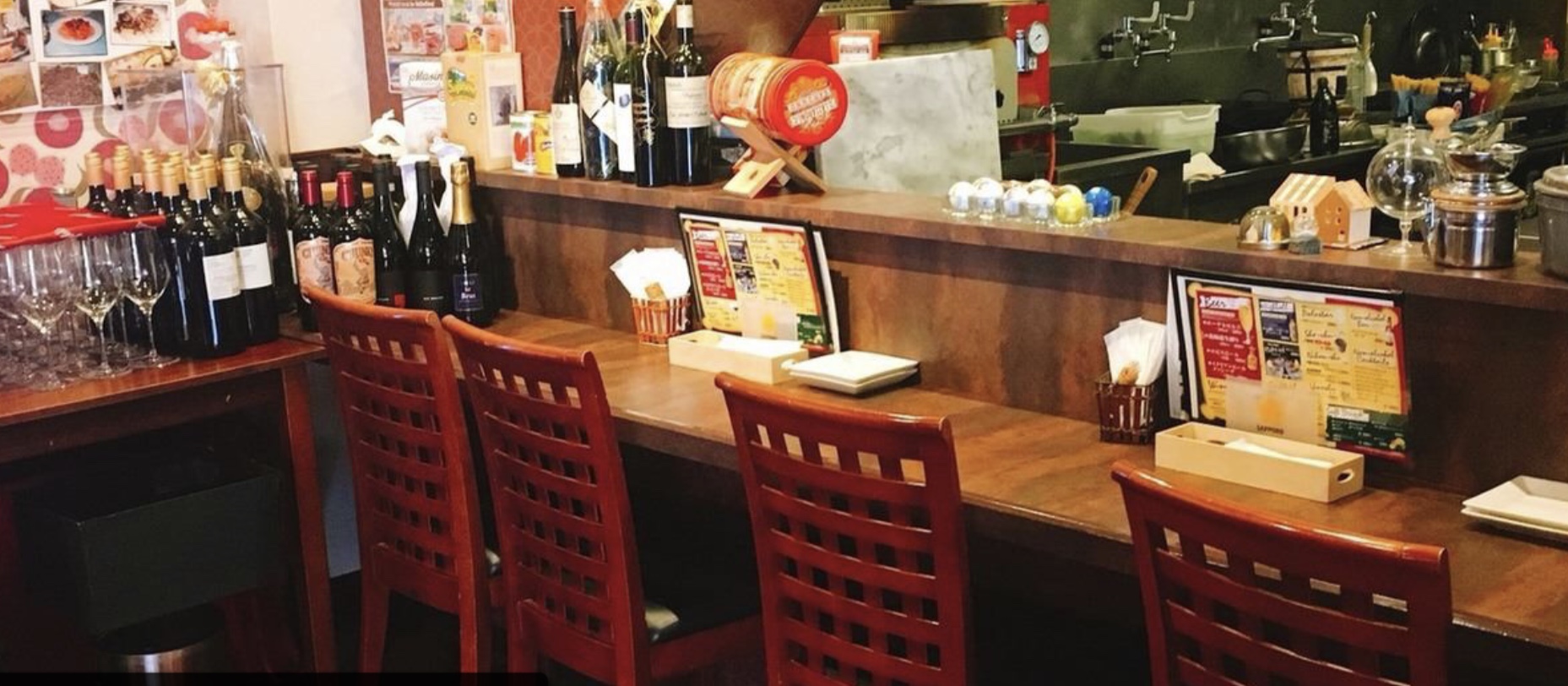 When using imported ingredients, the cost can get high. But Noritaka-san tries to offer authentic Italian dishes at a reasonable price. 
"He's also very particular about wines. Be sure to order a bottle or a glass! He has a great selection of interesting Italian wines!" Andreas winked as he gave me a piece of advice.
The information on the restaurant gets regularly updated on its website and SNS. Check them out for your Italian experience in Japan!
BE@BEPPU Recommendation
Casa's special Carbonara ¥1,480
Carefully selected eggs from Hiroshima prefecture. The rich flavor of the eggs goes perfectly with pasta.
Kitahama CASA
| | |
| --- | --- |
| Address | Ekimae-honcyo 1-5 Tsurumi car park 1F, Beppu city |
| Telephone | 0977-84-7724 |
| Open time |  18:00-22:30 (Food L.O. 22:00/Drink L.O. 22:00) |
| Closed |  Sunday *Available for private parties of 30 people or more. Other temporary closures. |