令和3年度 伴走型小規模事業者支援推進事業 別府商工会議所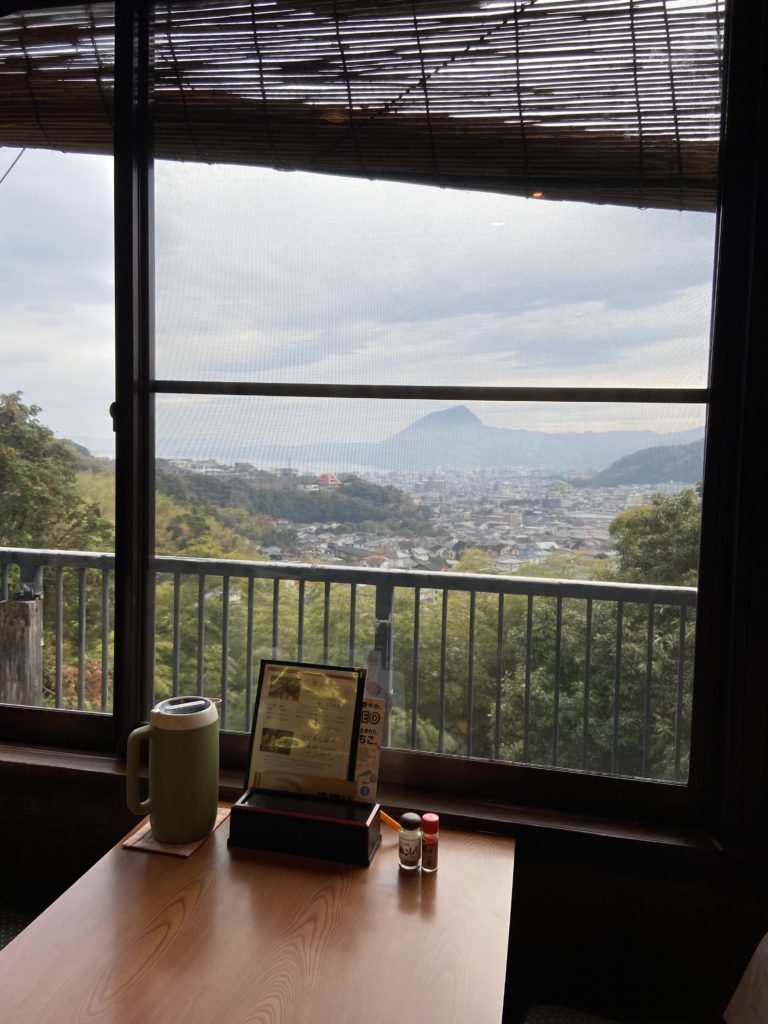 Stunning views of Beppu Bay and Mt. Takasaki caught my eyes as soon as I entered this restaurant which serves free-range chicken.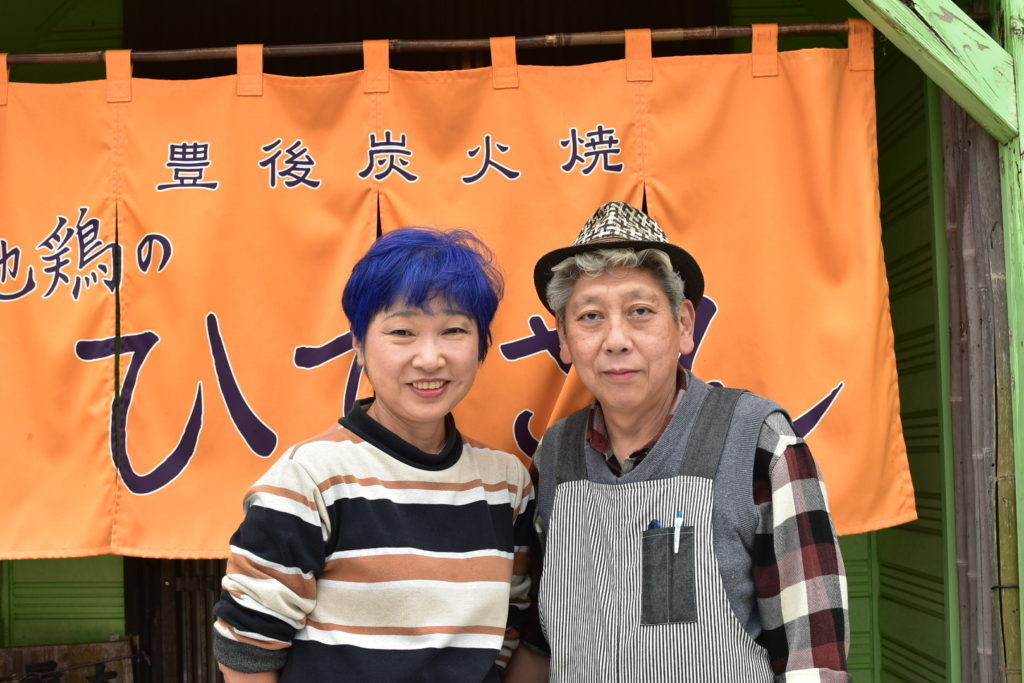 "I used to have an Izakaya in Shonin for ten years, but it's been 20 years since I moved the business here. It's not so easy to grill things on charcoal at home, and don't you think it's a good idea to enjoy such dishes right in front of this spectacular view?" Says the owner, who is hard at work taking reservations, preparing in the kitchen, and serving customers. But whenever he has some spare time, he keeps himself busy with other tasks like tying strings to hang-dry persimmons.
"My son will be taking over the place!"
His trademark of fashionable hat caught my attention as he smiled.
I ordered my favorite and tasty Kagoshima chicken for the grill. I know he pays a lot of attention to sauces and dressings, and they are all homemade. Toriten, Oita's specialty dish with Tempura-style chicken, was my choice of the lunch main. It was so crispy but juicy inside!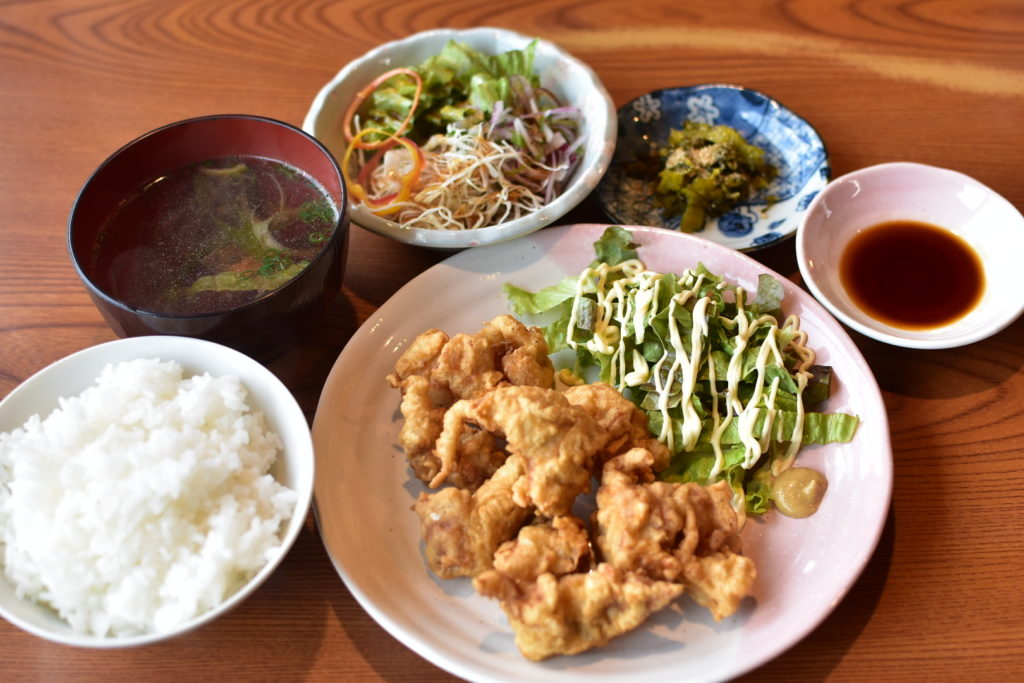 Such a lovely experience to enjoy the view of the bay while savoring the tasteful dishes! Then I could not suppress a grunt of admiration when tasting the chicken soup that came with the Toriten.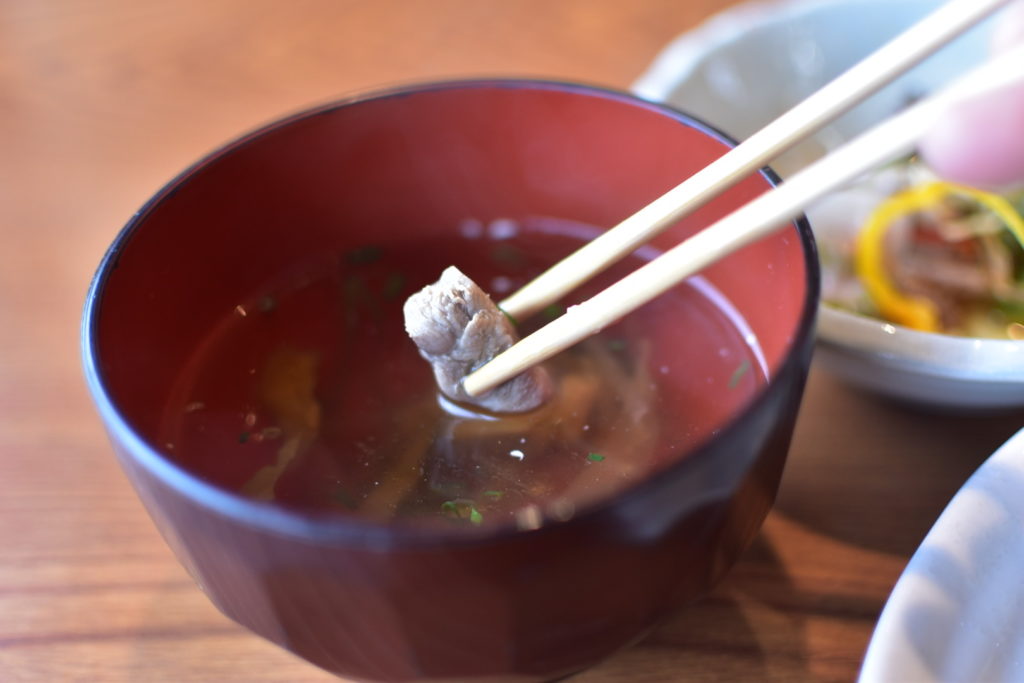 "The secret for the delicious broth is Sake added in the end."
Even the side dish was full of the owners' commitment to offering delicious dishes. 
This restaurant is a must-visit where you can enjoy the superb scenery and charcoal-grilled chicken.
BE@BEPPU Recommendation
Charcoal-grilled chicken
Toriten (chicken tempra set)
Information of "HIde-san"
Address
Kita-Kannawa 784-9, Beppu city
Telephone
0977-67-7833
Open time
11:30〜14:00(LO13:30),
17:30〜22:00(LO21:30)
Closed
Wednesday & the 2nd Thursday
Car parking
Free of charge