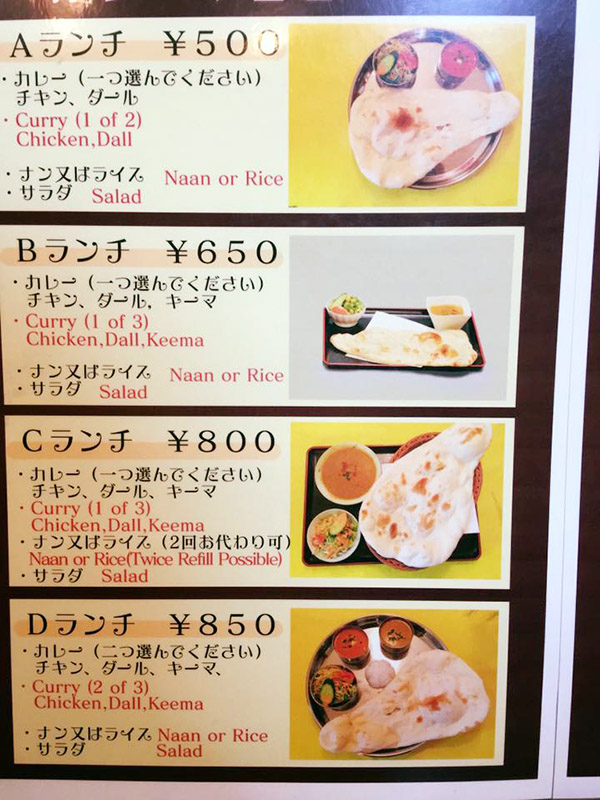 You can eat this authentic Indian curry lunch set only for 500yen.
Curry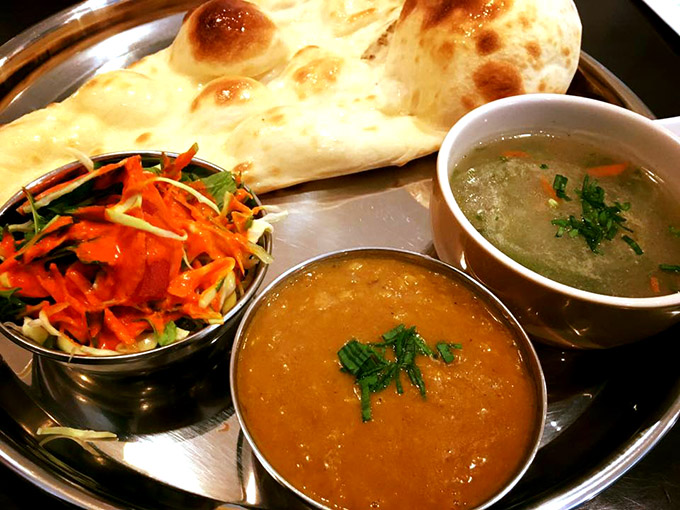 This is C lunch set that has two types of curry , naan, rice and salad.
The dressing on the salad is very red but it tastes sweet and delicious.
Chicken Tikka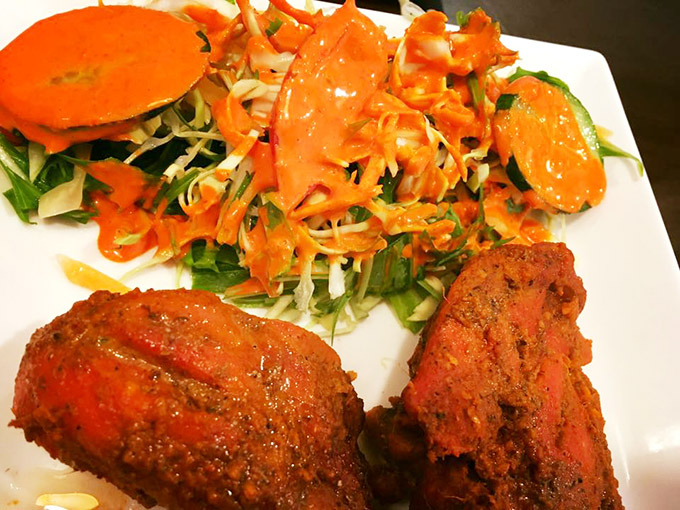 The chicken is marinated in a yogurt and spices for a while and grilled in the pot.
Menu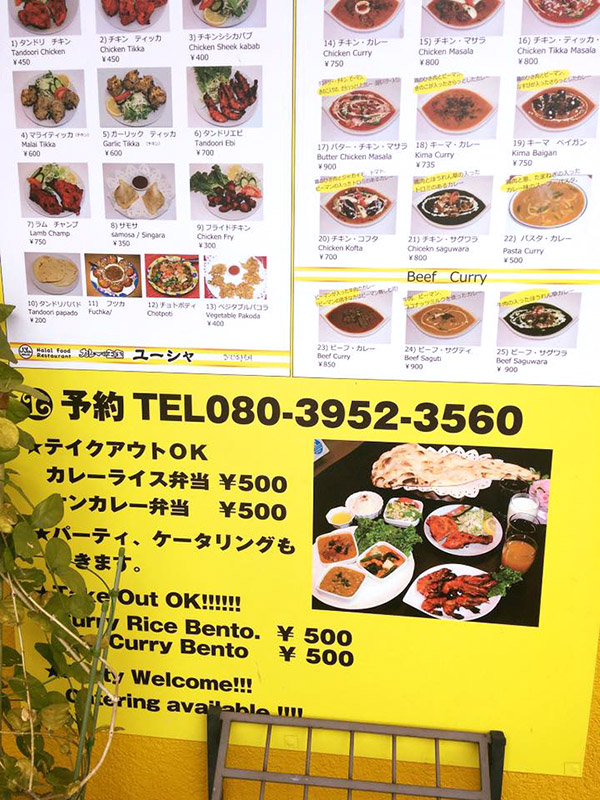 There are various kinds of dishes so it'll be fun to go with your friends and share the food.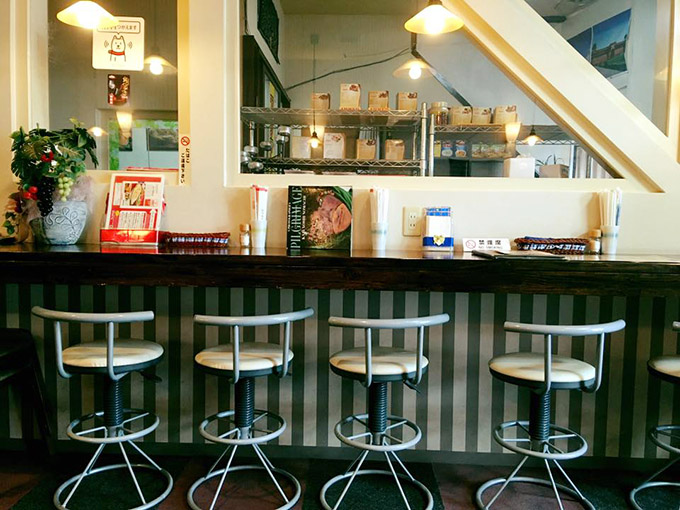 They are Halal food restaurant.
Yusha – the kingdom of the curry
Address
Wakakusa-cho 9-26,Beppu city
Telephone
0977-23-5532
Open time
11:00~15:00、
17:00~22:00
Closed
Monday
Car parking
Free of charge