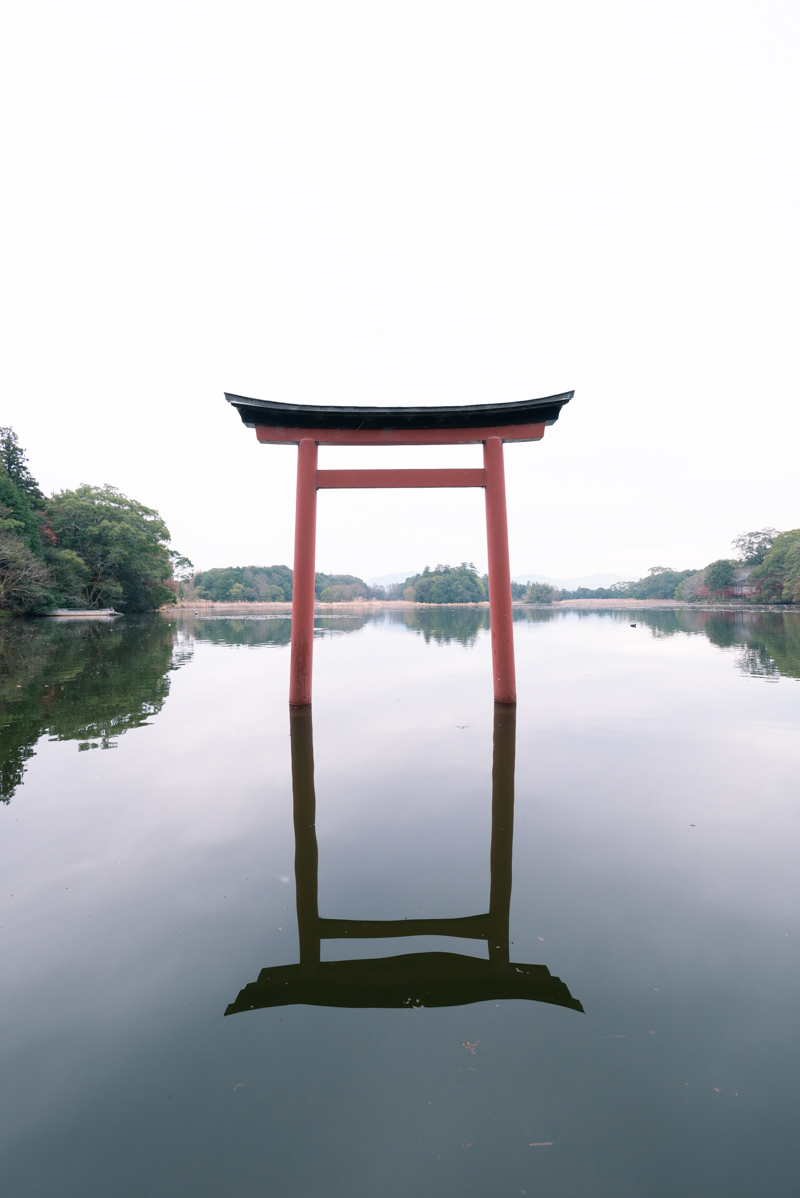 A Torii gate stands on the object of worship, the Misumi-ike pond.
The sacred plant "Makomo" grows here from ancient times.
A long-established shrine rich in history and legends
Built around 834 to 848 C.E. Komo shrine is also known as the Osada shrine and said to be the predecessor of Usa Hachimangu, which is the head of all Hachiman gods enshrined nationwide. The element of water often holds a significant position in many religious beliefs, and as a matter of fact, the most sacred essence and object of worship here at the Komo shrine is a pond called Misumi-ike.
Besides, the sacred object enshrined at Usa Hachimangu is a pillow made from a primitive wild rice plant called Makomo, which grows in this very waters.
A Torii gate erects from the water surface, creating majestic landscapes that change expressions depending on seasons and lights. Take a stroll on the promenade and hear the wild birds singing and ripples in the pond. The tranquility and sacred ambiance of the place will let you forget the passage of time.
The bright vermilion structure is a shrine gate built during the 17th to 18th centuries, and for its unusual architectural features that it is designated as an Important Cultural Property of Japan. The shrine undergoes a complete change of atmosphere and becomes crowded with locals and full of activities during religious festivals.
The Shinmon gate has a rare architectural style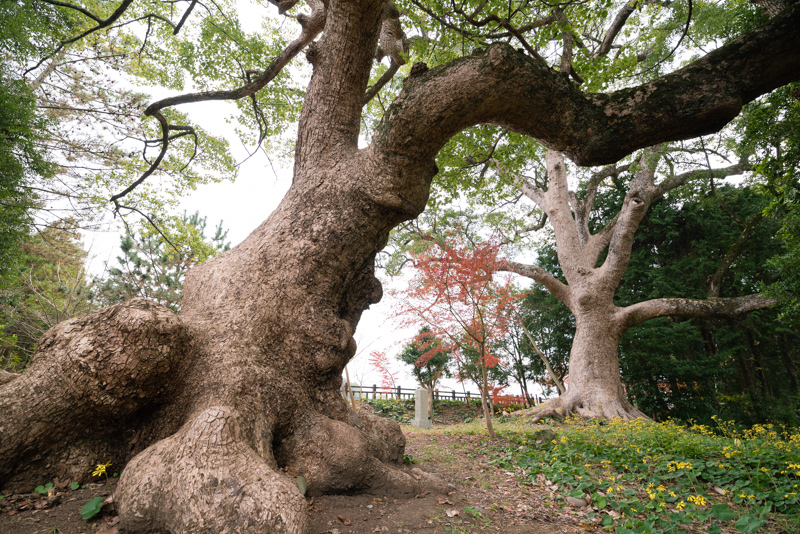 Numerous trees stand tall in the shrine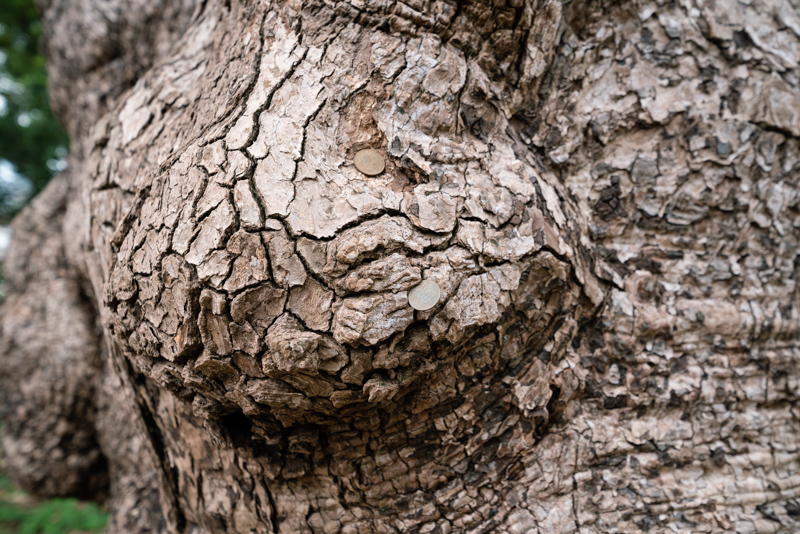 Rough Tree barks portray the long lapse of time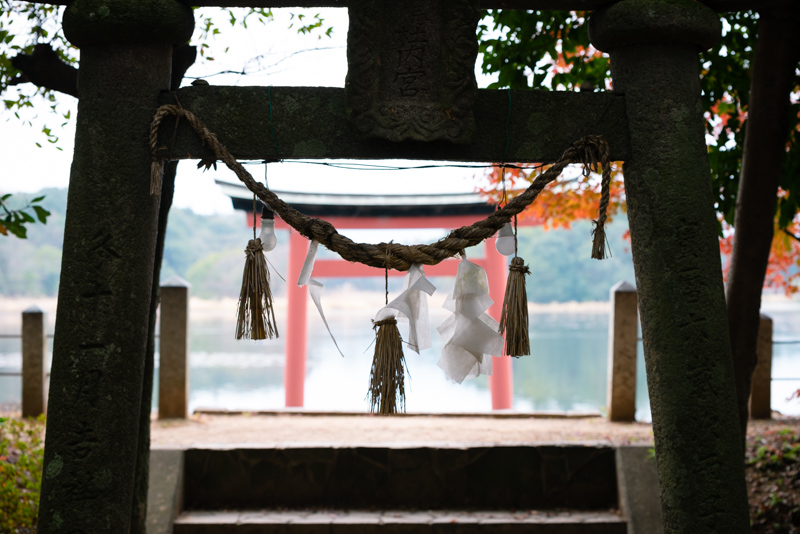 The Misumi-ike pond seen from the approach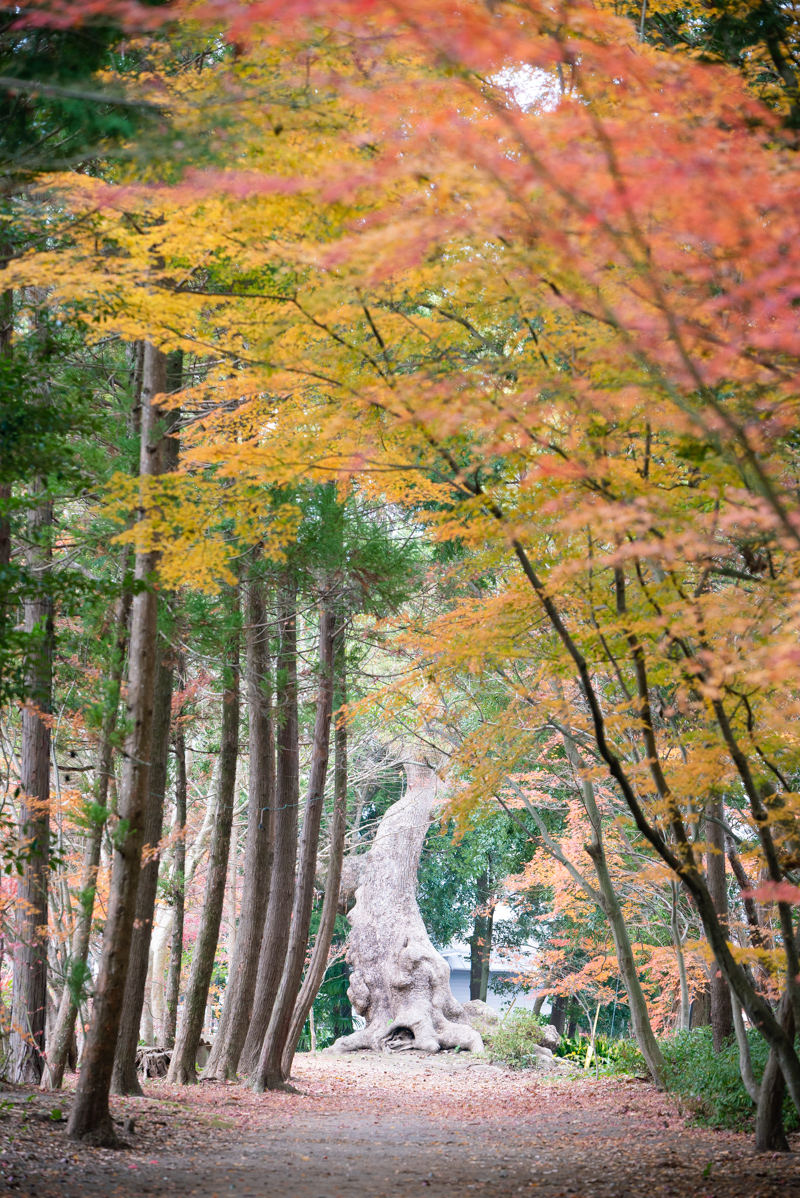 A red carpet of autumn leaves
Address:209 Ōaza Ōsada, Nakatsu city