The route through a unique landscape with volcanic vents. The summit provides a magnificent 360° panorama.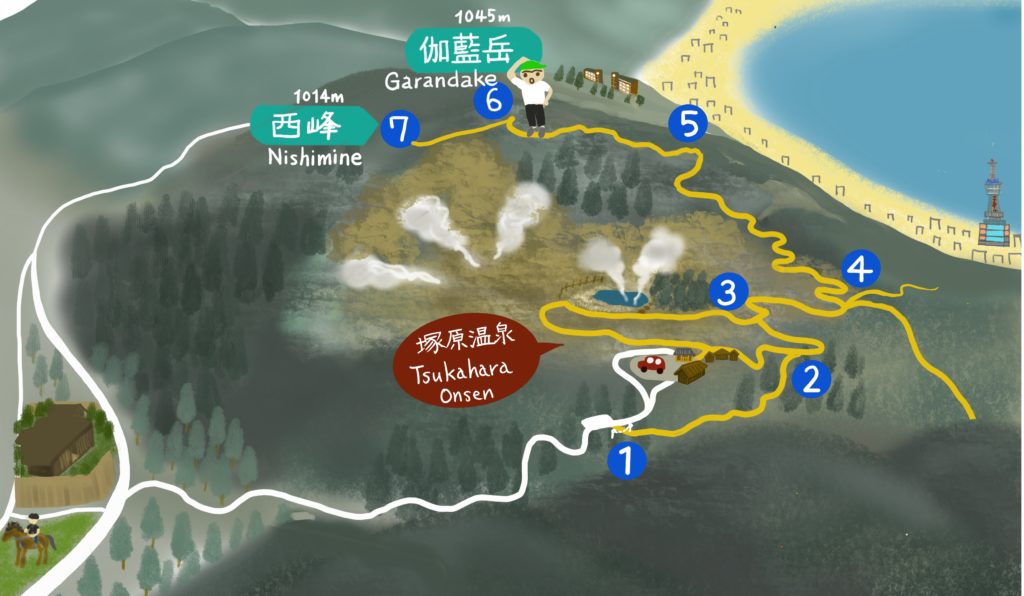 Garandake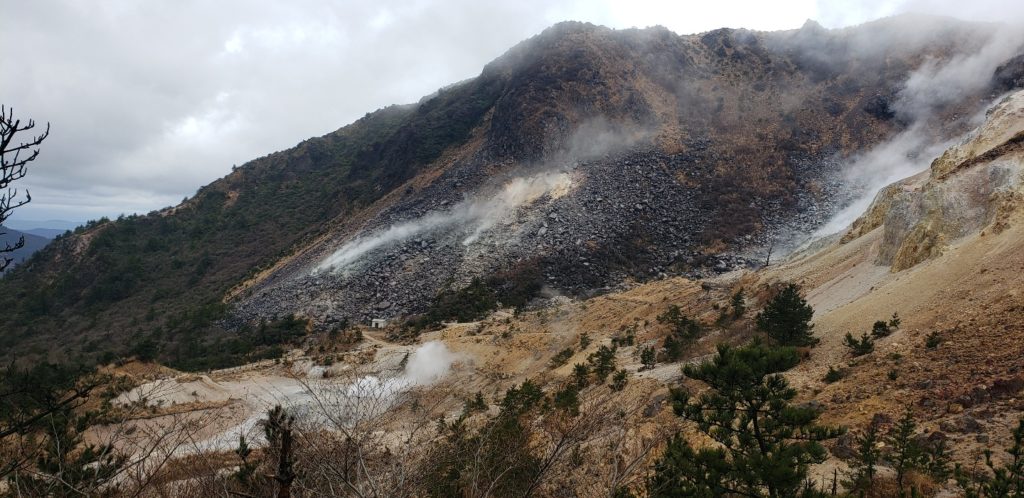 Also known as Iouyama, is the very source of Beppu hot springs!
"Wonders of Oita: Nature and outdoor activities"
The guidebook introduces destinations where you can enjoy mountains and beautiful hiking trails with illustrations and maps.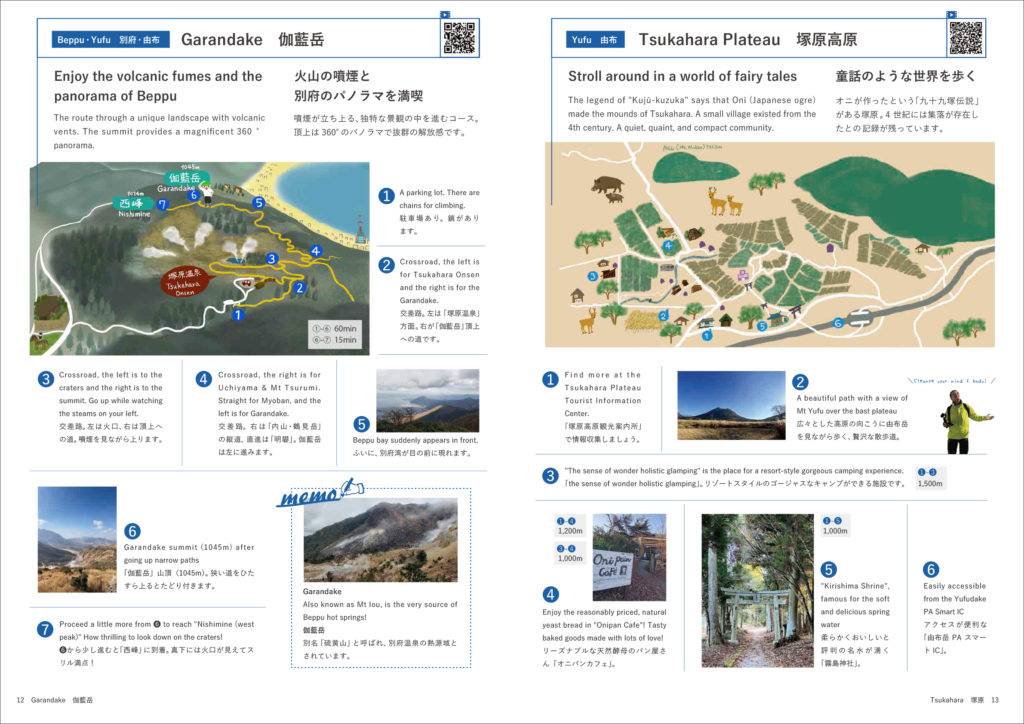 ↓Click this to download