The route starts from "Kumano Magaibutsu" where the largest stone Buddha statue in Japan is enshrined. Enjoy the impressive scenery created and conserved by the ancestors with their admiration for the majestic nature.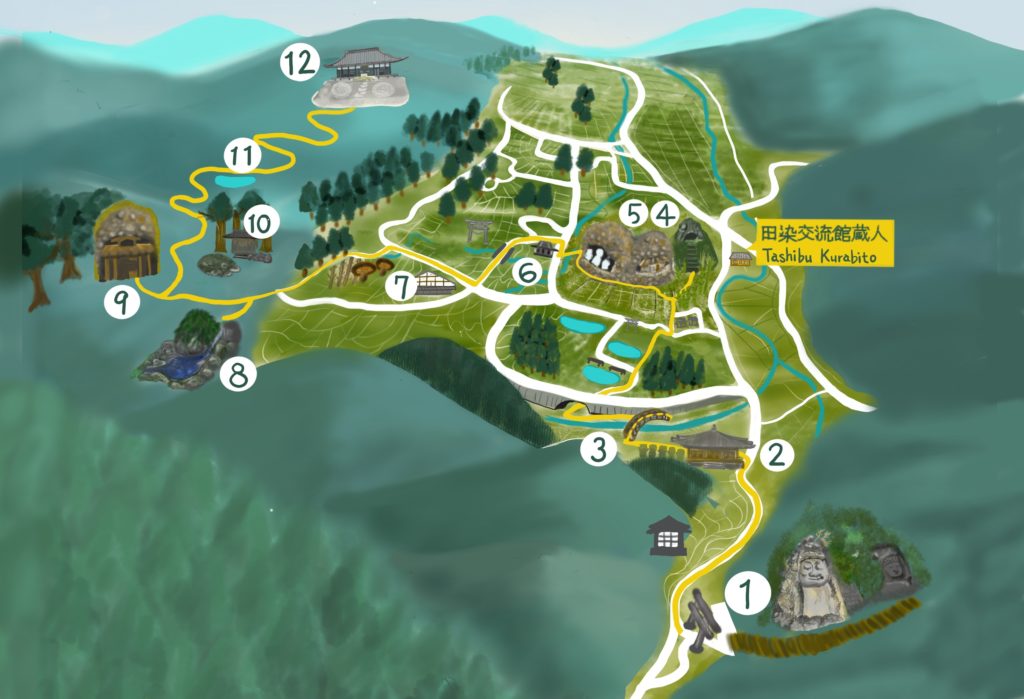 Tashibuno Shō
A landscape with rice paddies, unchanged for 1200 years. Once used to be Shōen manor of Usa Jingu Shrine and passed down as a national heritage.
Kunisaki Hantō Minemichi Long Trail 
The trails have been used by monks from old times for the practice of religious austerities called "Rokugo Manzan Mineirigyō".
Kunisakihantou Minemichi Trail Club
The Kunisakihantou Minemichi Long Trail
TASHIBU KURABITO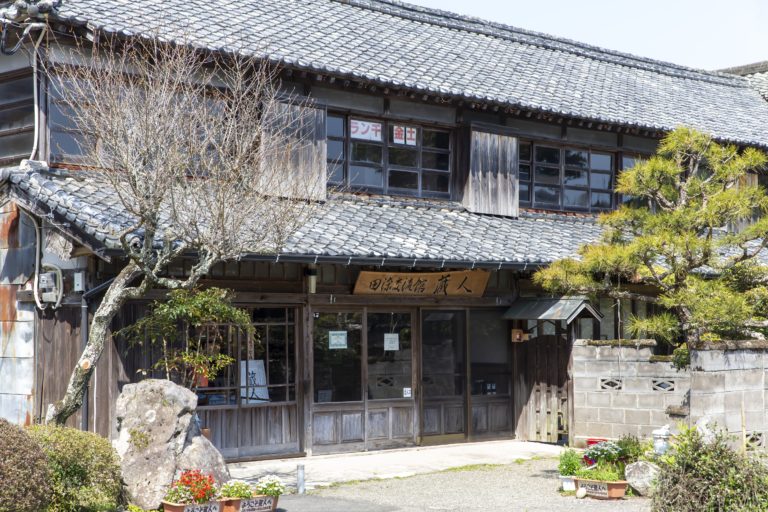 588 Tashibumanaka, Bungotakada, Oita
"Tourist Information Center" Open: Wednesday, Friday, Saturday
10:00-16:00
Rental fee (electric bicycle): ¥500/day
"Wonders of Oita: Nature and outdoor activities"
The guidebook introduces destinations where you can enjoy mountains and beautiful hiking trails with illustrations and maps.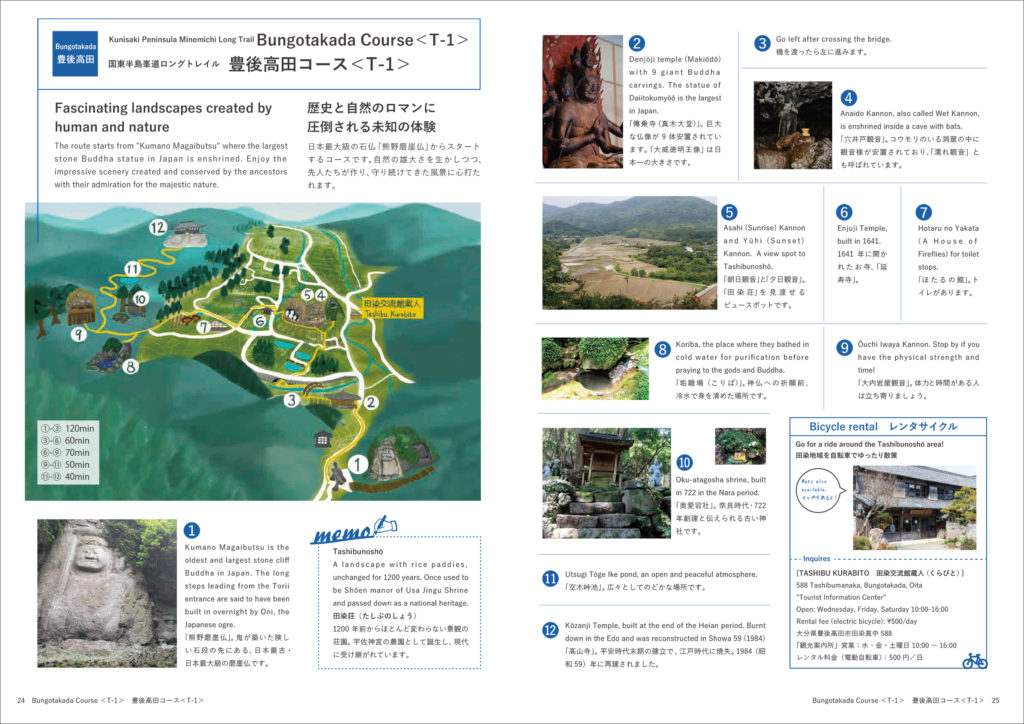 ↓Click this to download