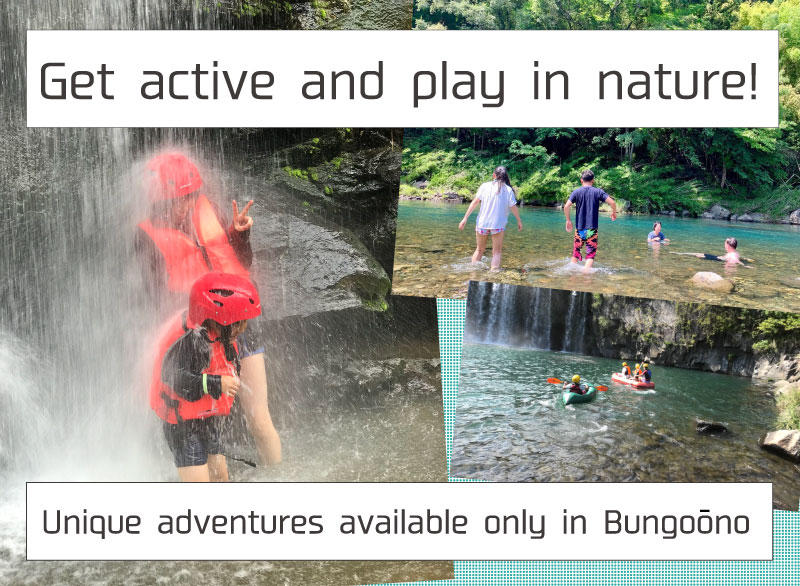 Get splashed right under a magnificent waterfall, trek through rivers, have a tent-style sauna, or take a peek at the historic stone bath! Unforgettable experiences awaits!
Harajiri Falls Boat Tour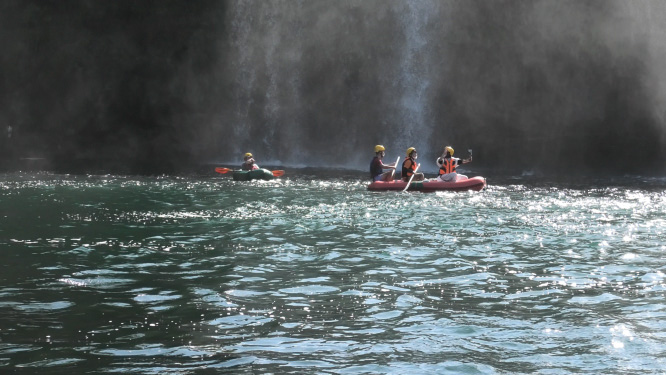 An exciting boat ride in the plunge pool
Feel the full impact of the Harajiri waterfall up close. Enjoy privately with your friends and family.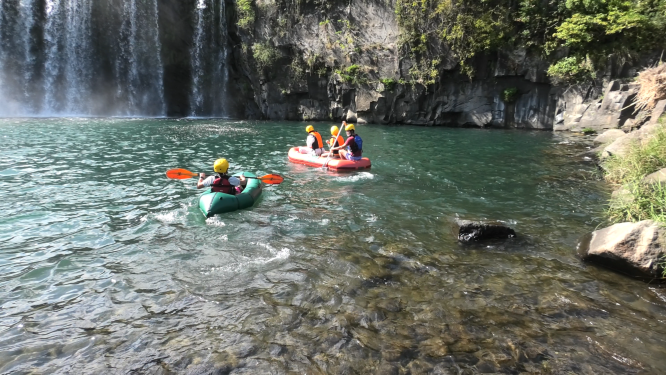 A thrilling experience under the powerful water sprays and many rainbows.
* Reservation necessary
NPO Okubungo Tourism Research Institute
TEL: 0974-42-4822
Address: 388-1 Baba, Ogata-machi, Bungo-ōno, Oita
Email: bungoono.jk@gmail.com
Taizako Canyon River trekking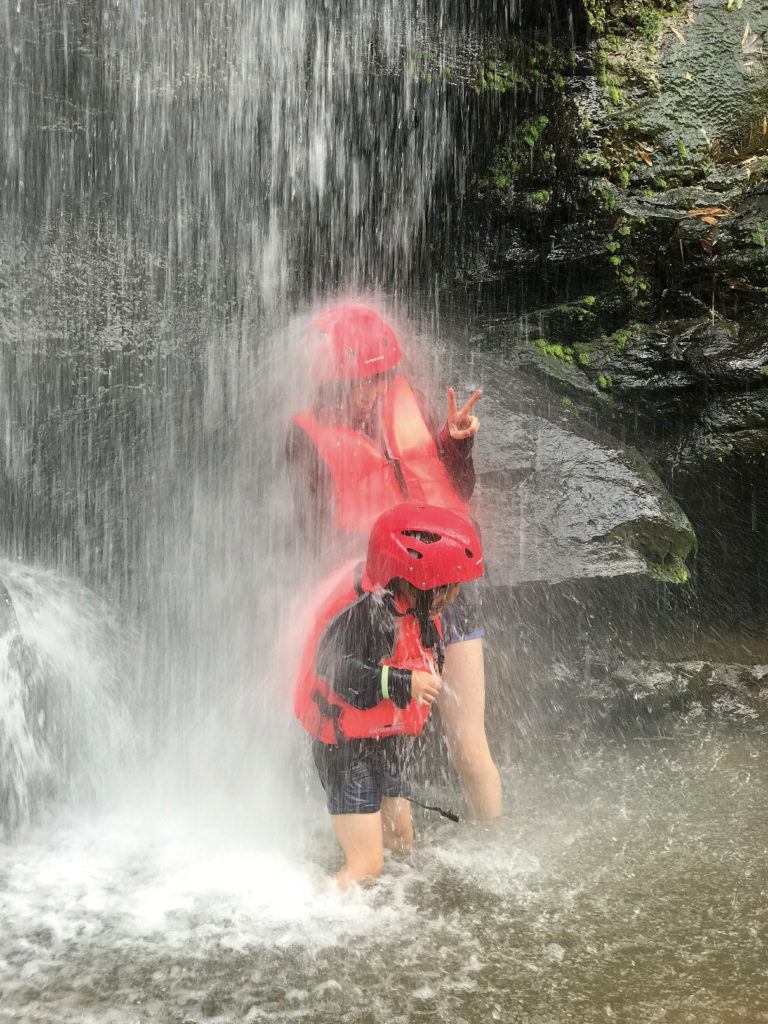 Follow the clear stream of emerald green along the precipitous cliff.
The route is through the Taizako gorge created by the volcanic activities of Mt Sobo and Aso.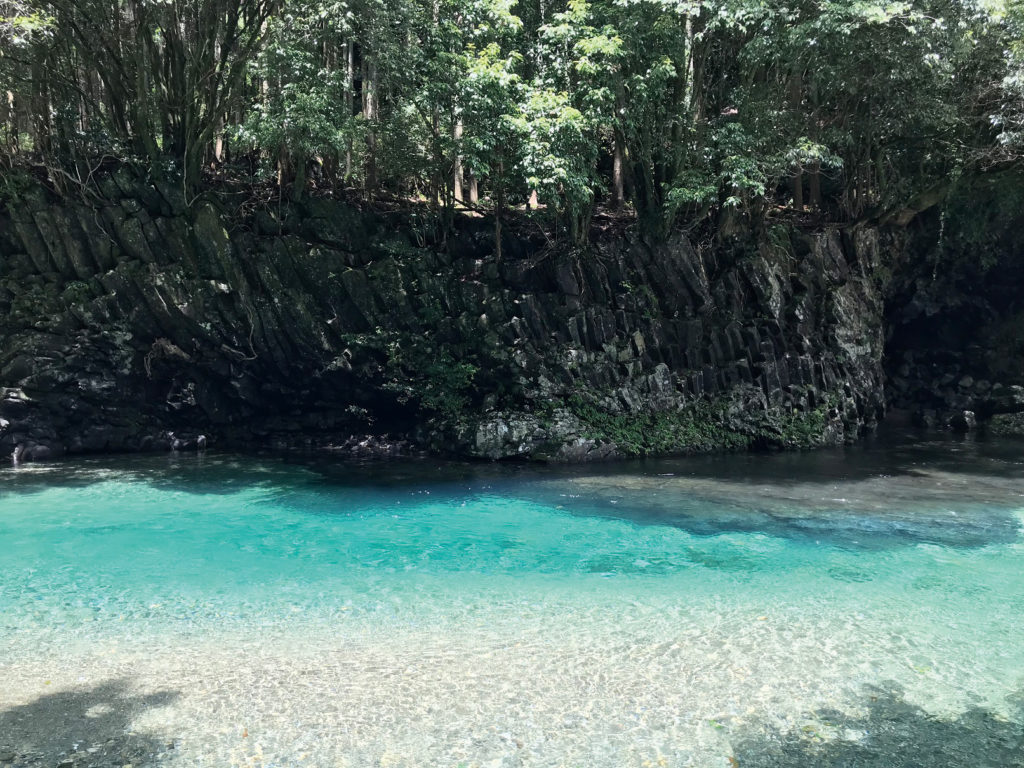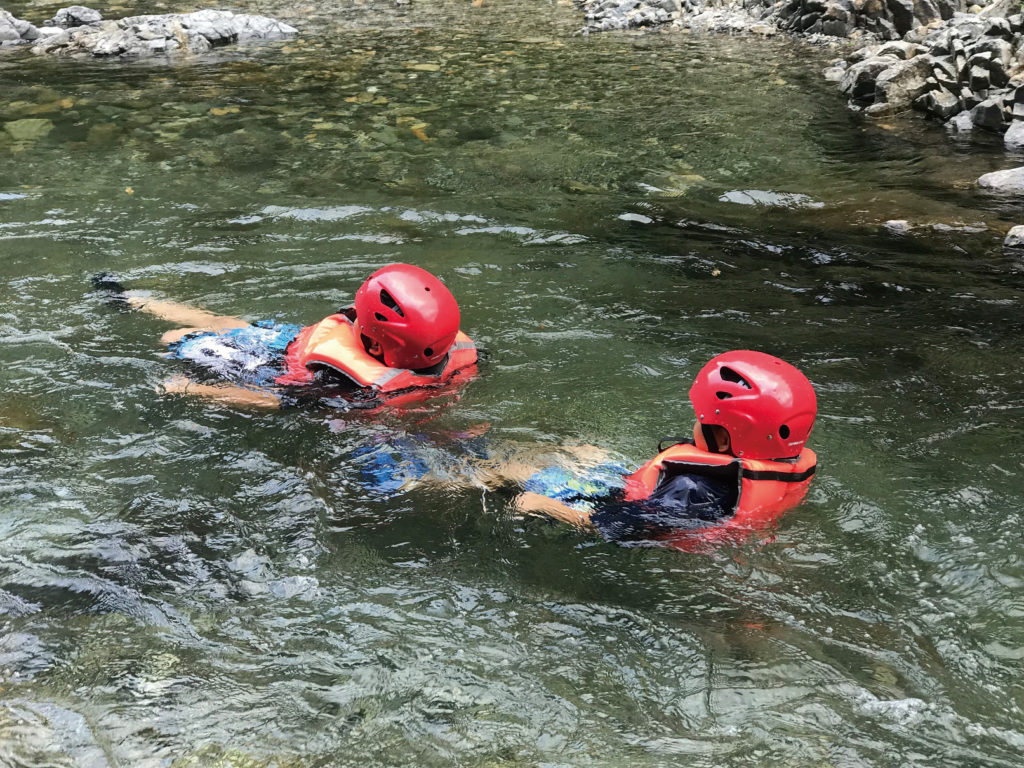 Many spots to get sprayed by waterfalls, explore caves, or jump in the water. Simply floating on stream gazing at a sky and the surrounding trees are also fun.
* Reservation necessary
Toyo Travel Office
TEL: 0974-22-3706
Address: 606-3 Miemachi Ichiba, Bungo-ōno, Oita
Open: 9:00-18:00 (until 17:00 on Saturdays and Sundays)
Fee: Adults 2,500yen, Elementary school students 1,500yen
Email: info@toyotabi.net
Kiyokawa Campsite River Sauna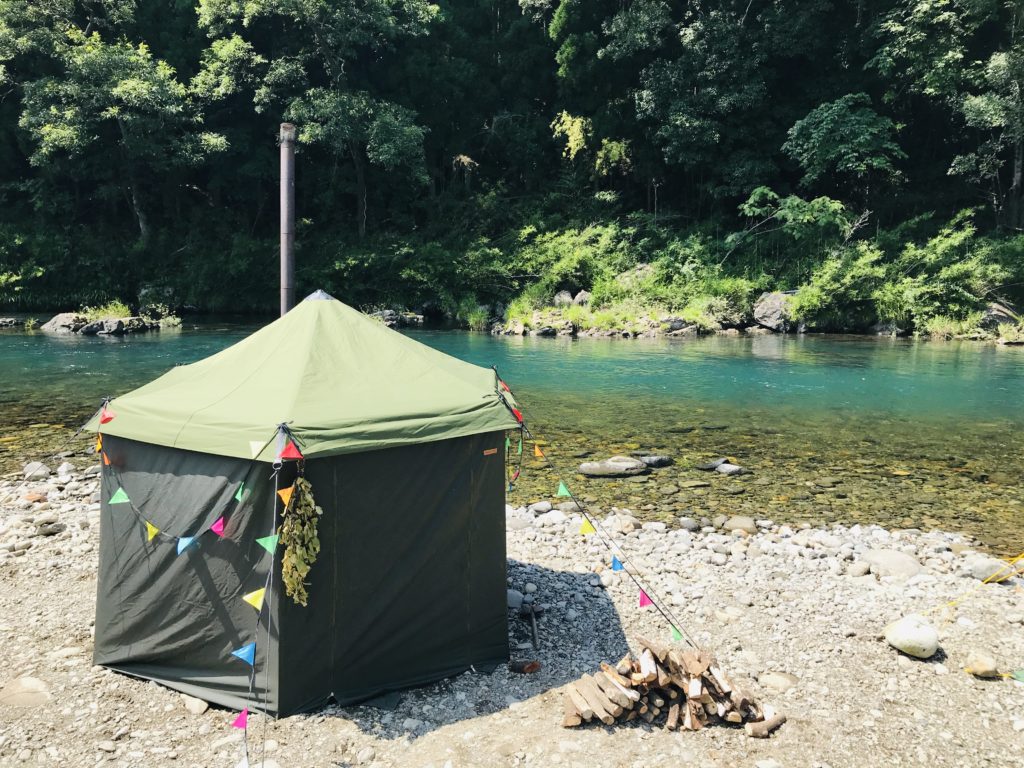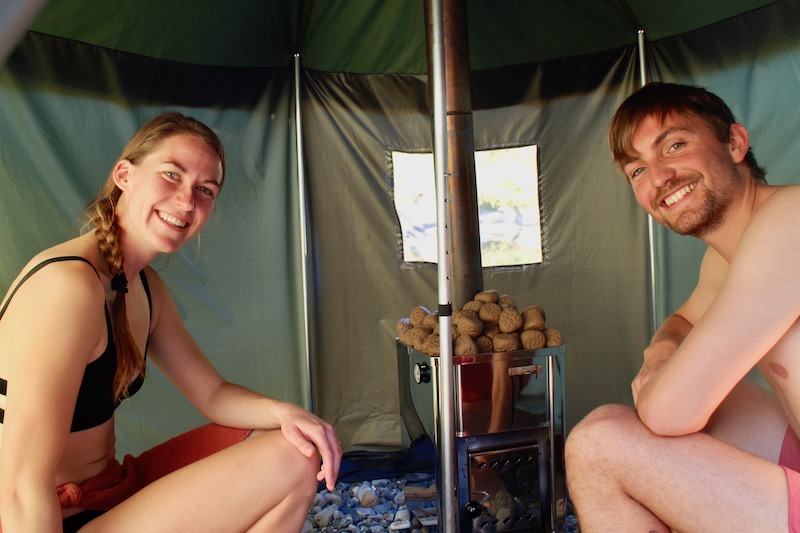 Deep relaxation! Jump into the river when it gets hot!
As "JOKI" means river in Finnish, this is a Finnish tent sauna.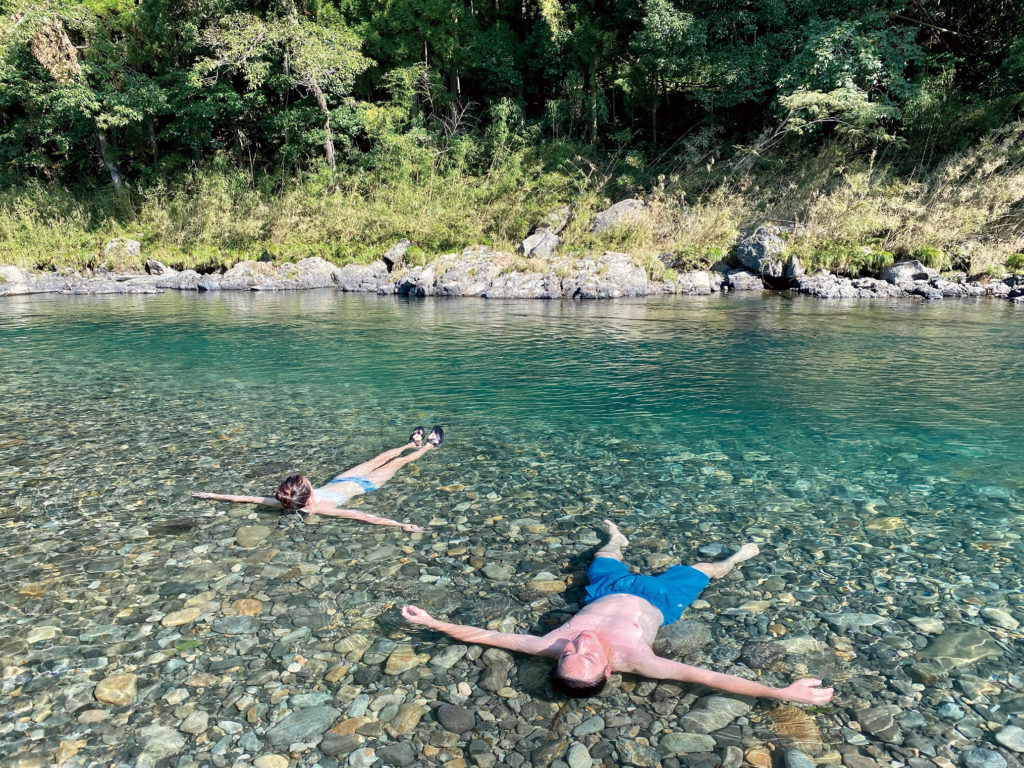 Get heated in a sauna and jump in the cold stream of Okudake River! There's nothing more luxurious than a natural water bath! * Reservation necessary
Lodge Kiyokawa
TEL: 0974-35-3601
Address: 158 Utae, Kiyokawa-machi, Bungo-ōno, Oita
Open: 10:00-17:00
Fee: 1,500yen
Email: info@joyvillage.co.jp
Tsujigawara stone bath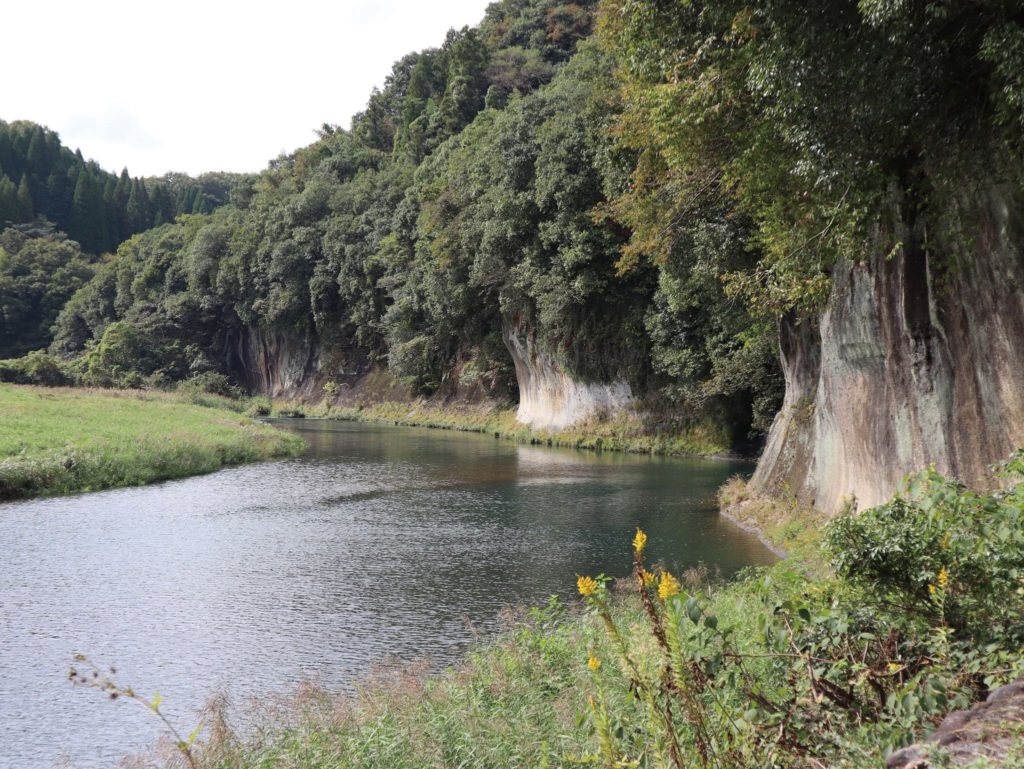 Stone baths scattered only in Ogata of Bungo-ōno
Ishiburo, a unique sauna in a hollowed-out stone, existing only in this area. 
The medicinal herb "Sekisho" (Japanese Sweet Flag) is laid as bedding after a bedrock is heated by fire for a day. Used to be a Buddhist facility as you can find Sanskrit characters engraved on the inner rock surface. In modern times, locals heat the rock annually on New Year's Day. * Free to visit 
Tsujigawara stone bath
Address: 304-1 Tsuji, Ogatamachi, Bungo-ōno, Oita
"Wonders of Oita: Nature and outdoor activities"
The guidebook introduces destinations where you can enjoy mountains and beautiful hiking trails with illustrations and maps.
↓Click this to download