Located in the northeastern part of Oita prefecture with about 2,000 residents. Being surrounded by the rich sea and nature, the island is perfect for a leisurely walk.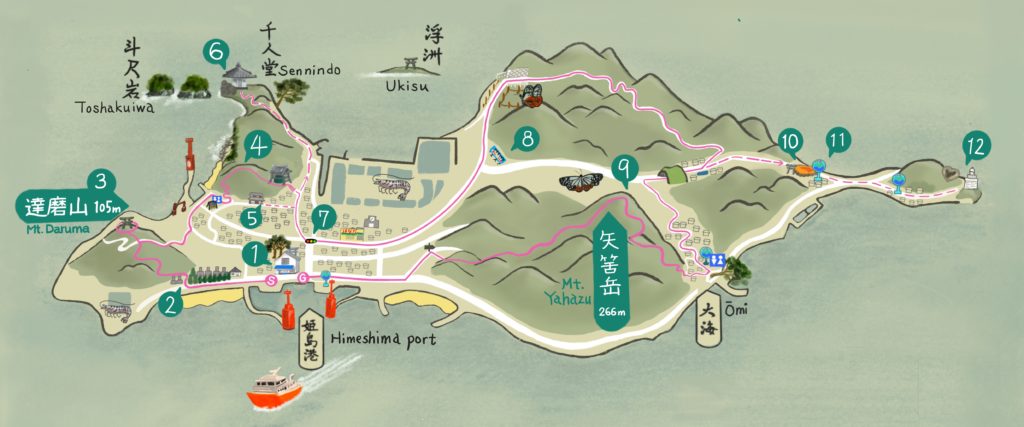 Himeshima island
A volcanic island, 20 minutes by ferry from the port of Imi. "Himejima" which appears in Kojiki (the oldest extant literary work in Japan) is said to be this island.
Seven Wonders of Himeshima
"Sennindō", "Ukisu", "Upside down willow", "Kanetsuke stone", "Hyōshimizu", "Ukita", "Amida oyster", 7 legendary points of interest with spiritual power.
Ride on the Ultra-compact Mobility!
Rent a round-shaped electric car with two seats. Breathe in the fresh air and enjoy the freedom!
■ Inquiries "Himeshima Eco-Tourism Centre"
TEL: 080-6452-0263
Address: 2069 Himeshima Village, Higashikunisaki, Oita
Open: 9:00-18:00 (Last reception 17:00) * Open daily in May, August & October. Schedule changes in winter.
Closed: Irregular holiday * Check in advance.
"Wonders of Oita: Nature and outdoor activities"
The guidebook introduces destinations where you can enjoy mountains and beautiful hiking trails with illustrations and maps.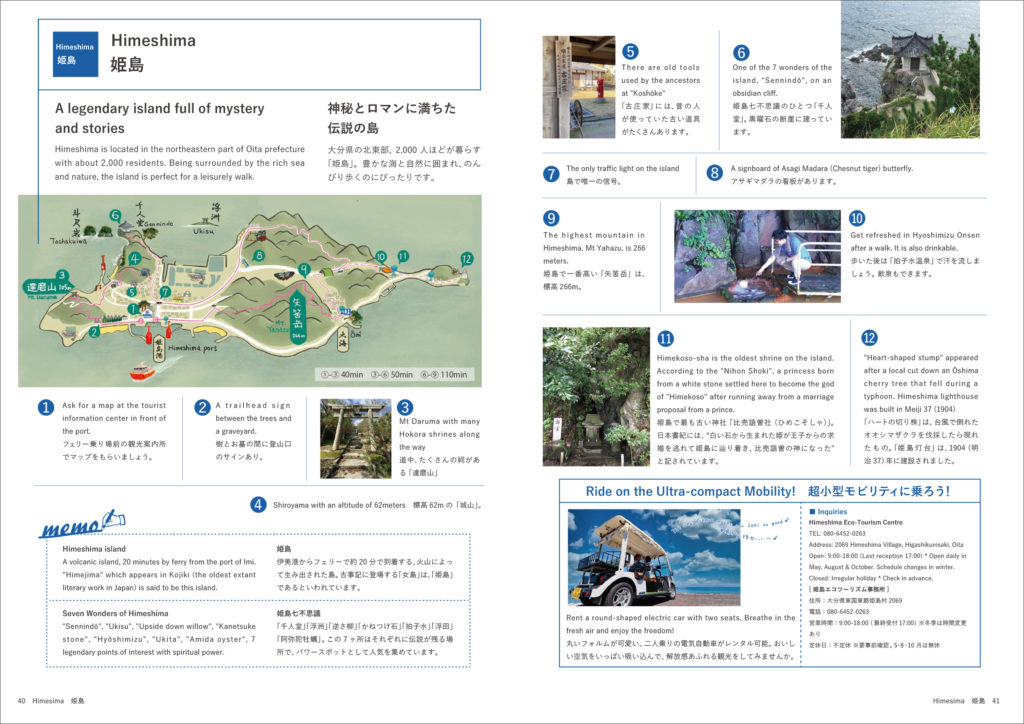 ↓Click this to download