令和4年度 伴走型小規模事業者支援推進事業 別府商工会議所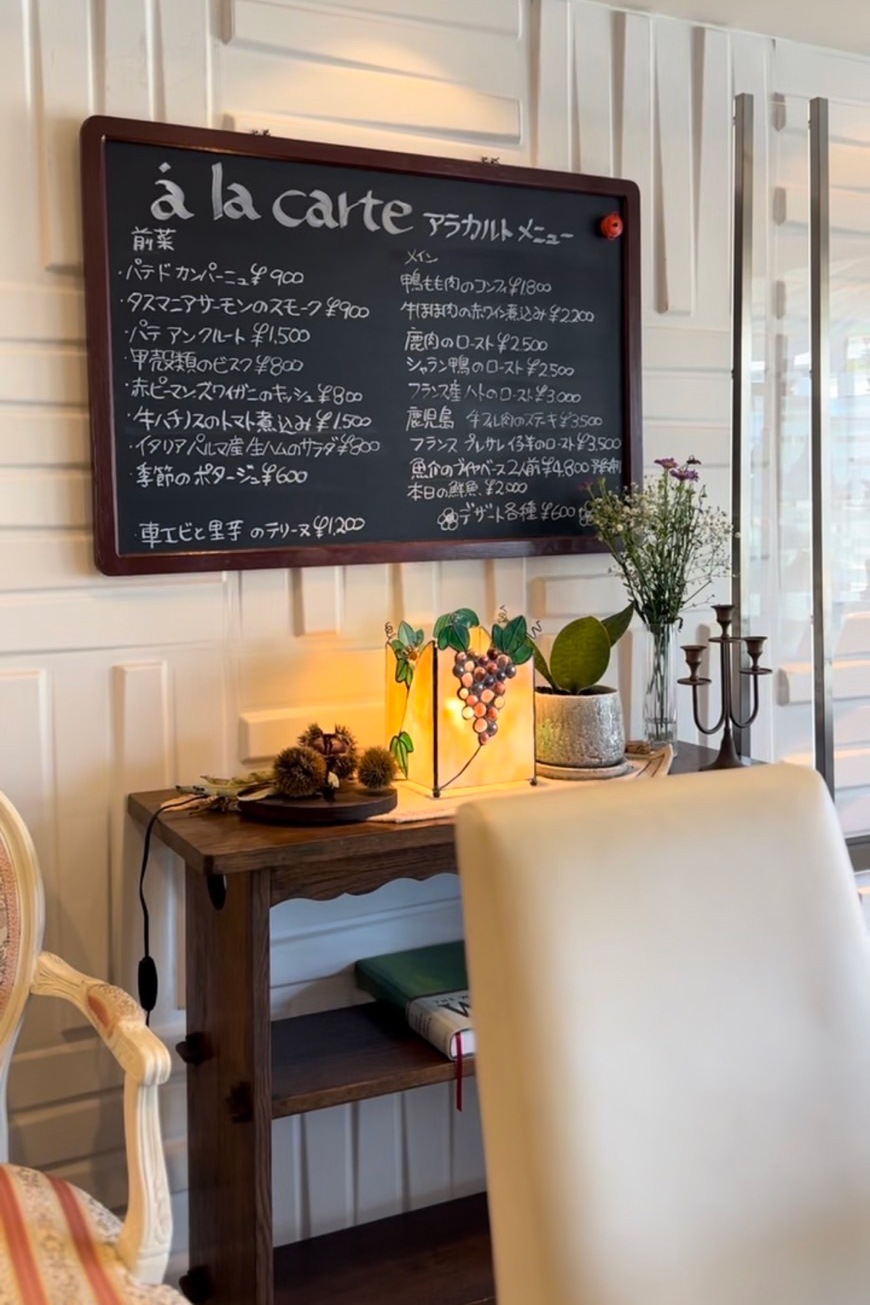 "I would not have thought it was a French restaurant without the French flag over there!"
My Italian friend commented and endorsed that this was a great restaurant and much more than a Bistro.
As a Japanese person, when I hear the word Bistro, I usually think of it as a somewhat trendy eatery. But I learned later that different words indicate the casualness or luxury of a restaurant.
Upon entering, I see three large and small tables with cutlery neatly arranged on each. The chef's wife is at the hall working as a service with quick and efficient service with a gentle voice.
The menu has both à la carte and courses. Today I decided to try some à la carte to explore my tastebuds. Studying the menu, I see so many tempting dishes from top to bottom, giving me a hard time to make up my mind. But I was determined to order the pumpkin soup and pâté since my Italian friend praised them as the must-tries.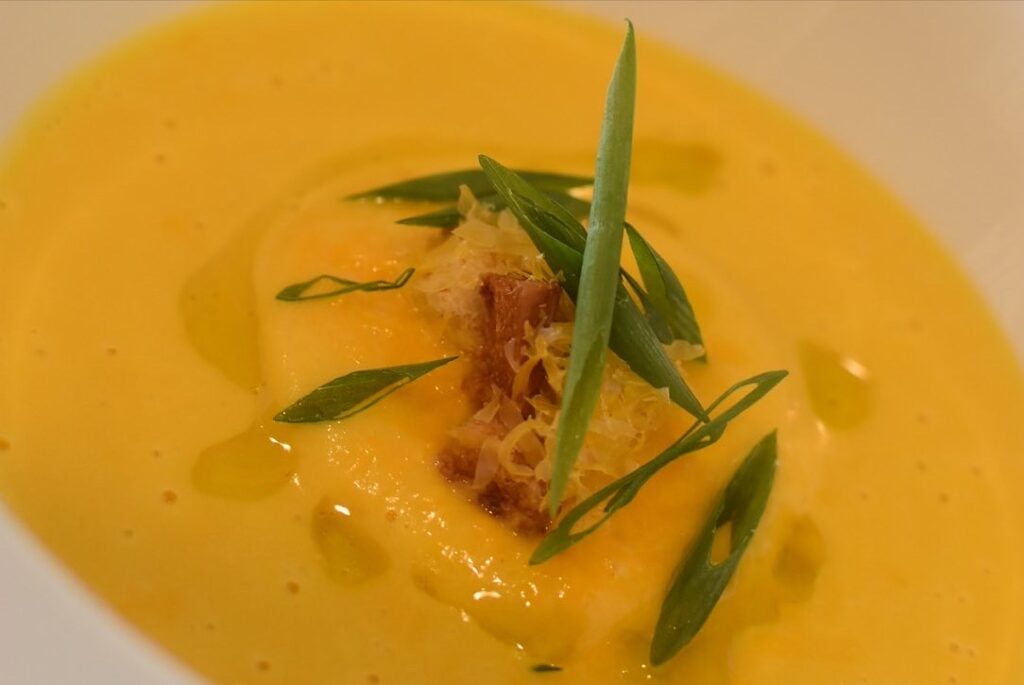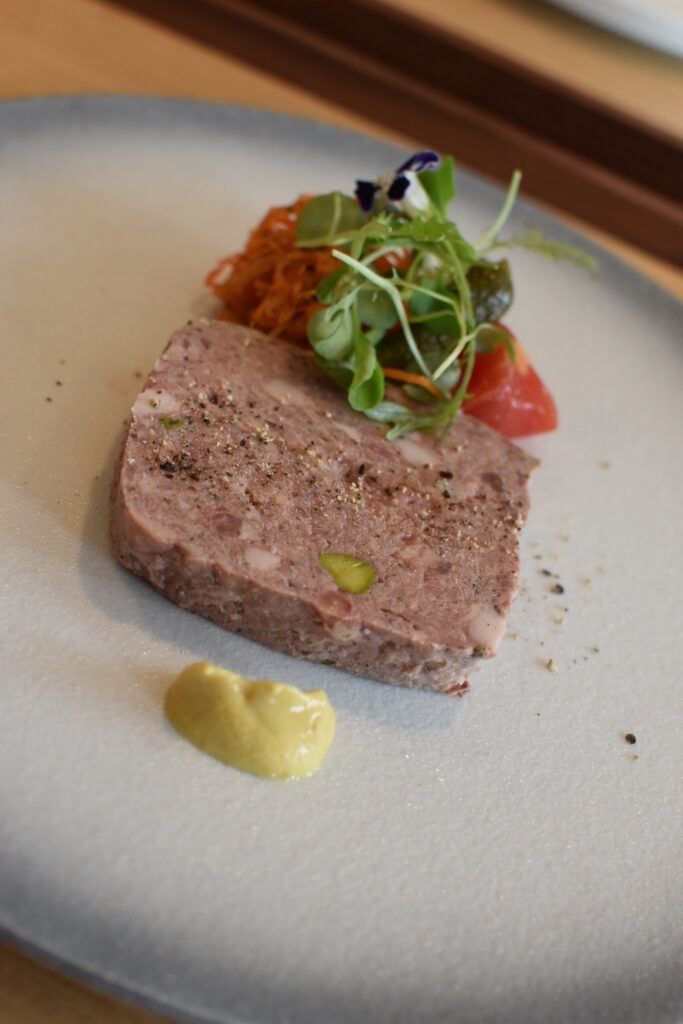 "This is a Western-style Chawanmushi." The wife says as I notice something like a pudding floating in the soup she brought. This smooth puddling like Chawanmushi and thick tasty pumpkin soup together was incredibly delicious.
For the main, I chose my favorite roast duck. It was so tasty and tender that I could not help but groan.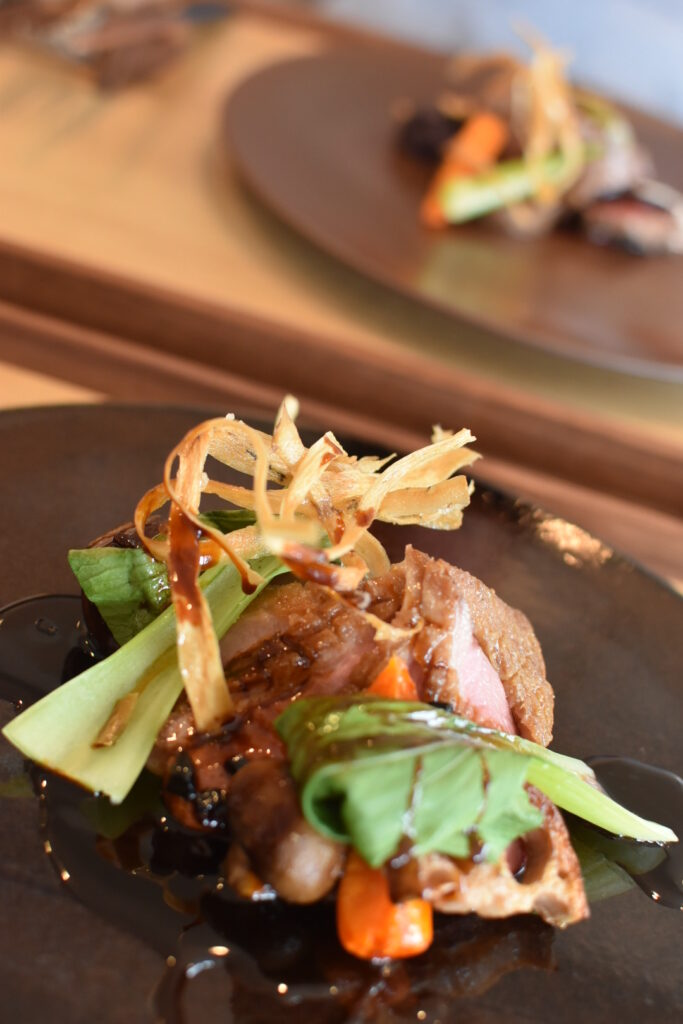 Looking at the oblong pumpkins displayed in the place, I asked.
"Are those similar to what you used in the soup I ordered?"
"Yes, we are harvesting many pumpkins in our field." The wife replied.
Within walking distance from the place, the couple has a field with vegetables, and the ingredients they use at the restaurant are their harvest!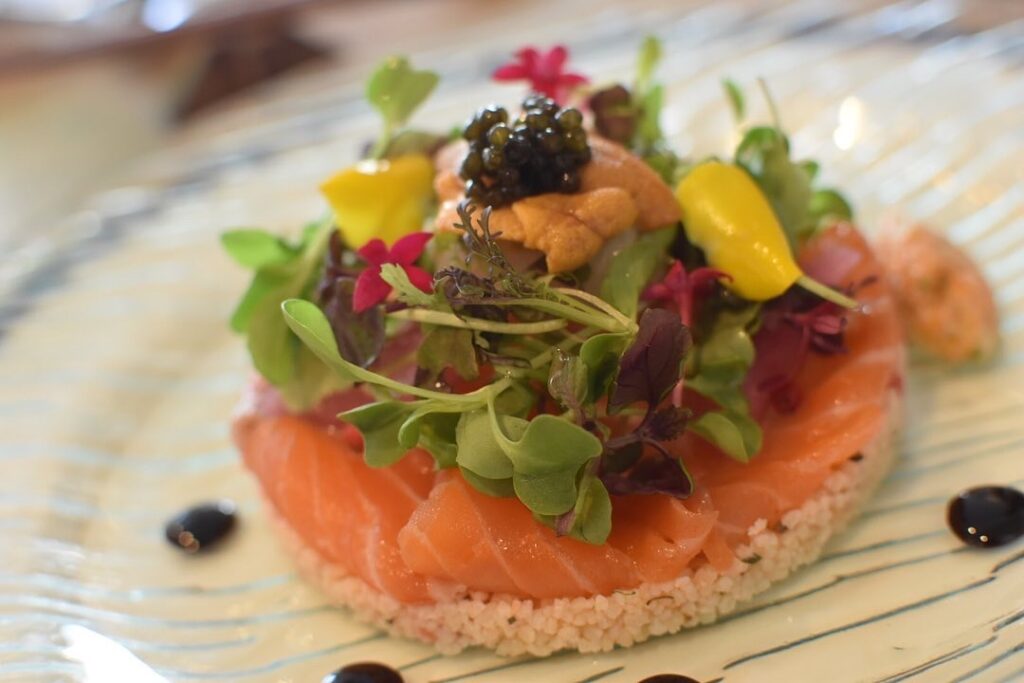 The owner-chef, who is usually a man of few words, added.
"I am always in the kitchen preparing, so going to the field sometimes is refreshing, and I get new inspirations for the menu by looking at my vegetables growing. The restaurant is closed on Sundays, but I am in the kitchen preparing, so I need this field to take my mind off."
He said with a smile. He definitely loves to create new and delicious dishes.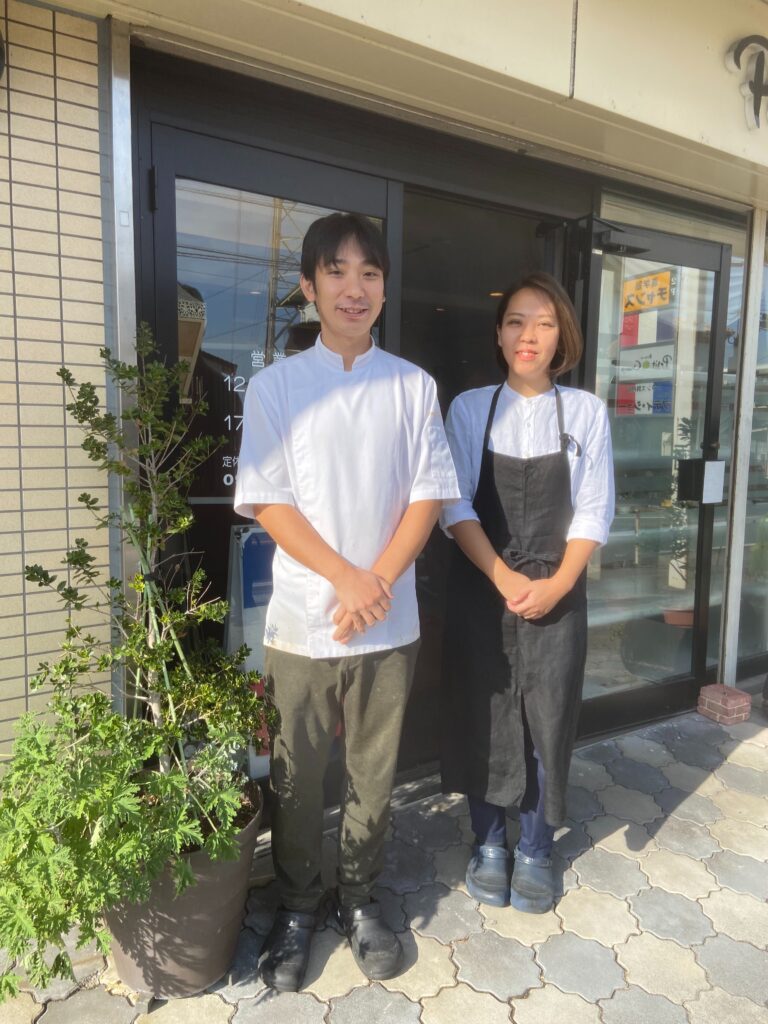 "We even have data of customers who only came once, and when I look back at the menu we served, we remember which couple it was and so on."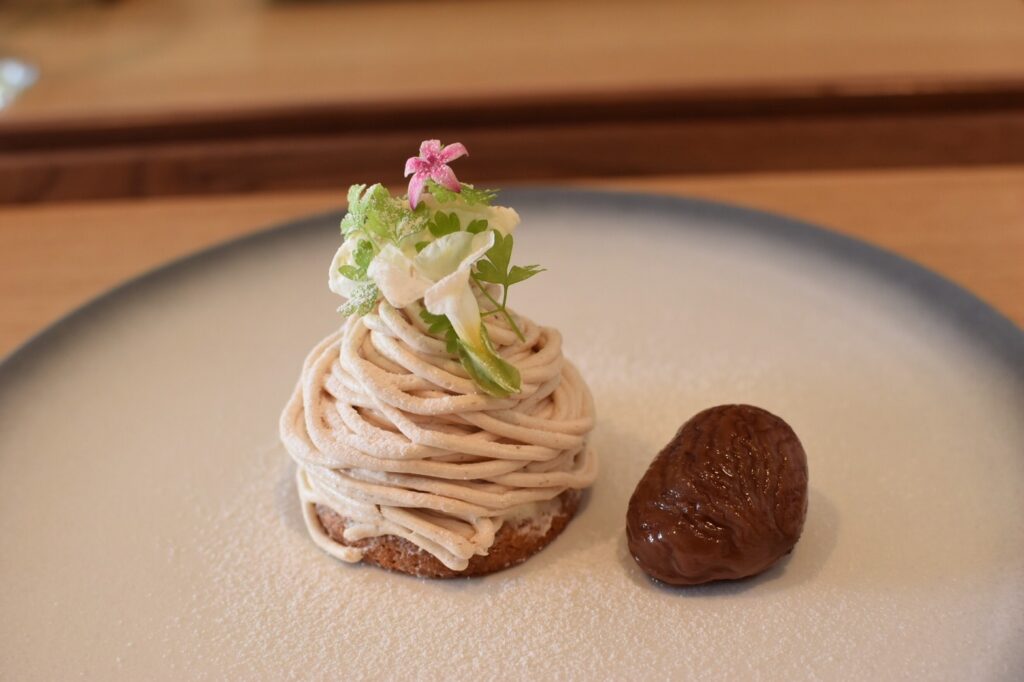 What they operate here is not a Bistro but a fine dining restaurant, I thought. I realized there are many more reasons for having that quality aside from the culinary skills. Contemplating things like that, I had a bite of my dessert Mont Blanc. It looked so beautiful that I hesitated to destroy it all this time.
Information of "Bistro petit chou"
Address
 1-1 Tsurumi, Beppu city
Telephone

0977-85-8921

Open time
12:00~14:00(L.O)
17:30~21:00(L.O)
Closed
3rd Monday, Sunday
Car parking
 Capacity: 4 cars