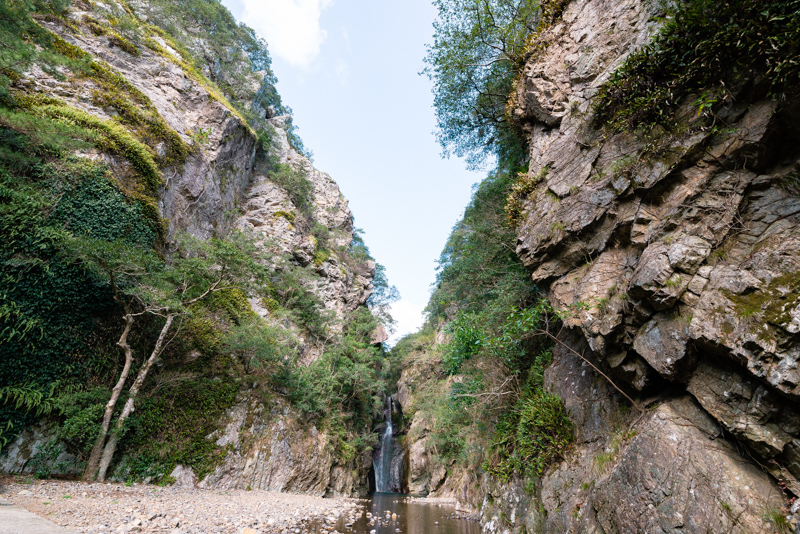 The height of the waterfall is 14 meters. Its basin becomes a natural pool in summer.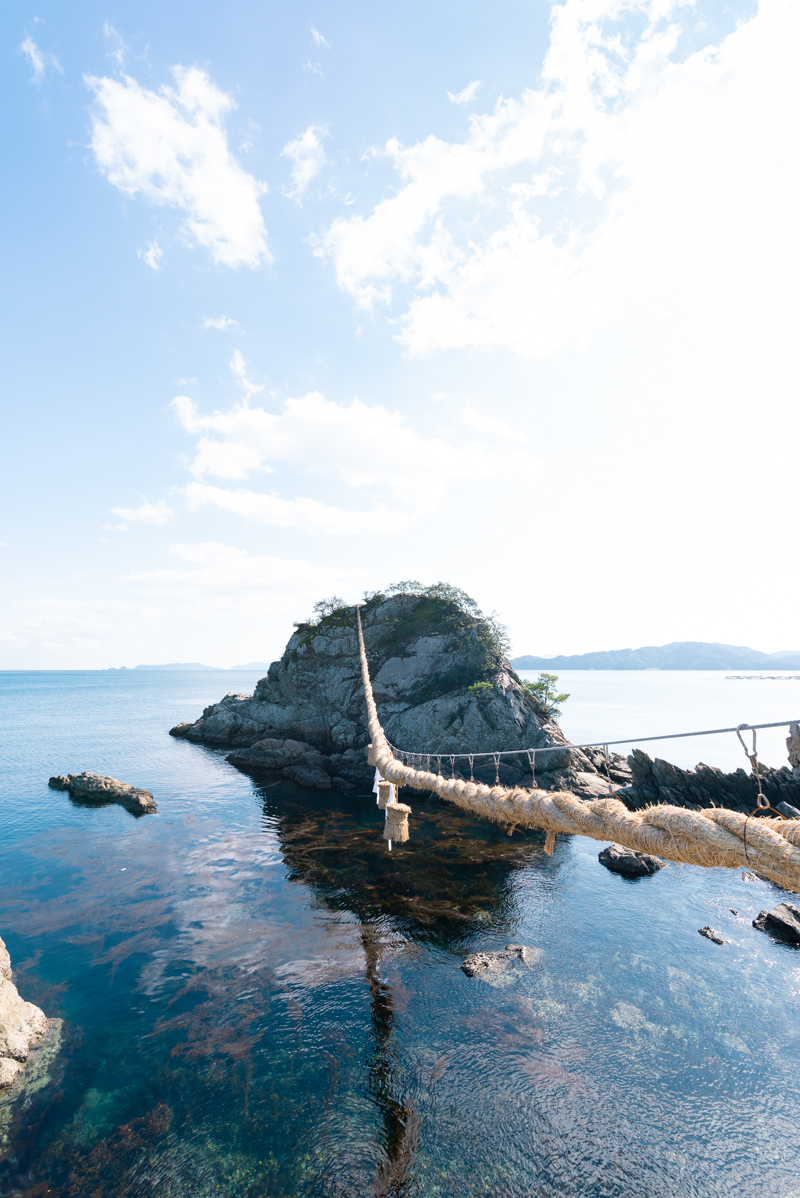 Meoto-iwa or the Married-couple rocks in Bungo Futamigaura is a famous location to watch a sunrise. The Shimenawa (a sacred straw festoon) connecting them is 65 meters in length and weighs 2 tons.
A shrine at the foot of a massive boulder and a waterfall
Located merely 500 meters from the coast, Gyōran is a rare waterfall flowing into a river of the Takimihashira shrine built during 1288 C.E. From the observatory above the falls, the splendid panorama of the Nippo coast is in view.
Although small, the shrine situates against a large rock wall that provides a mighty presence.
On the shore near the shrine, there are two rock formations called Meoto-iwa, connected by a long Shimenawa rope used for ritual purification.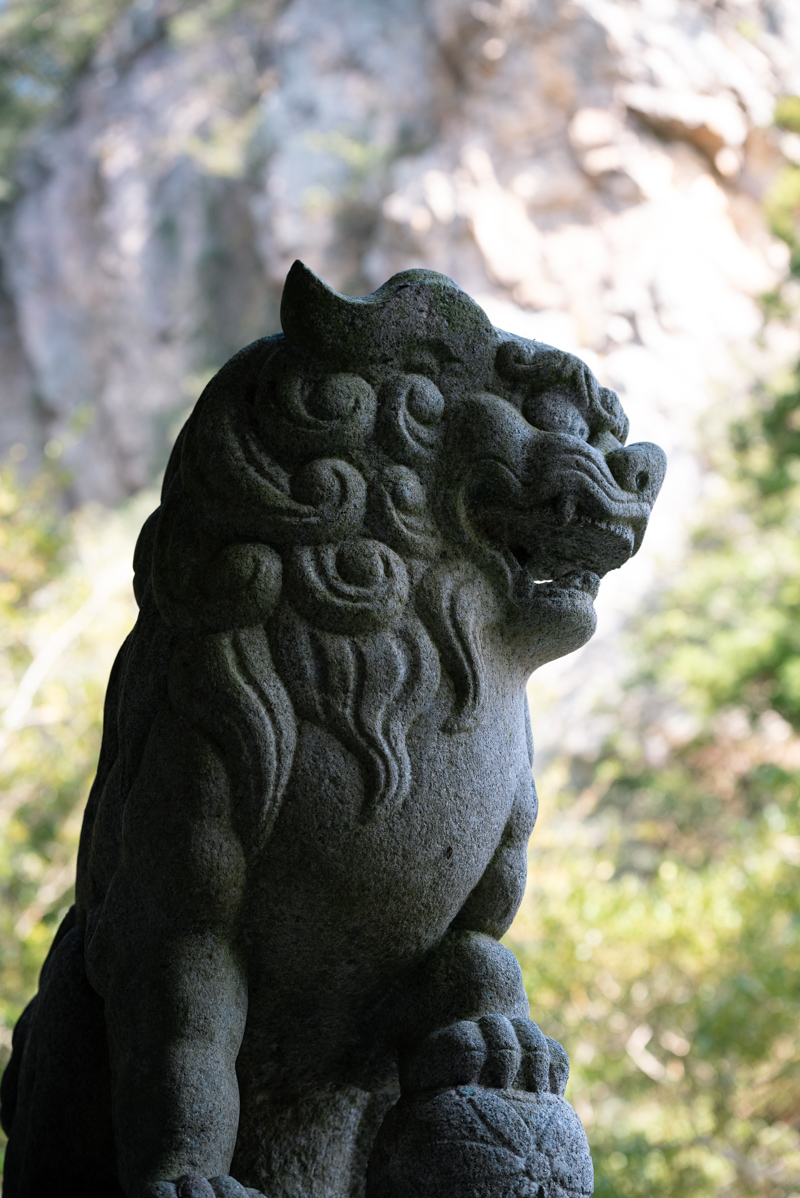 The shrine is in a walking distance from Azamui station on JR Nippo-Honsen Line.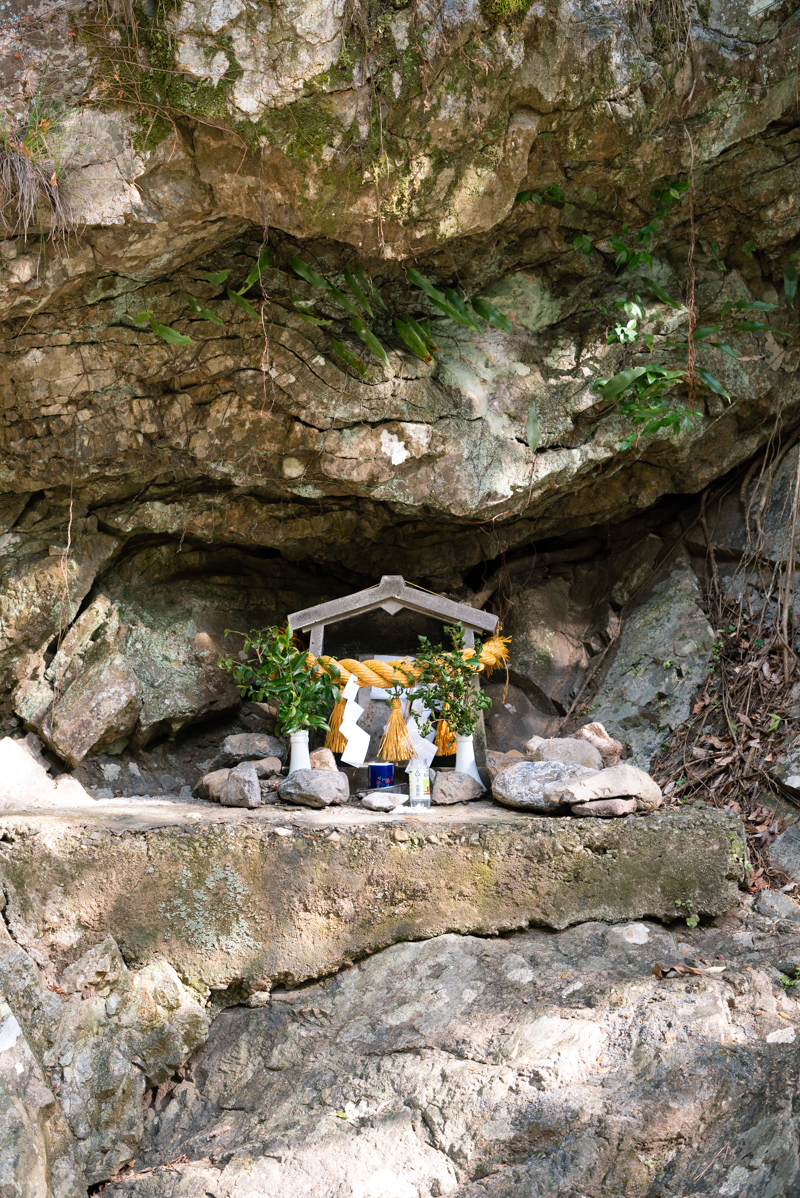 A small shrine just beside the waterfall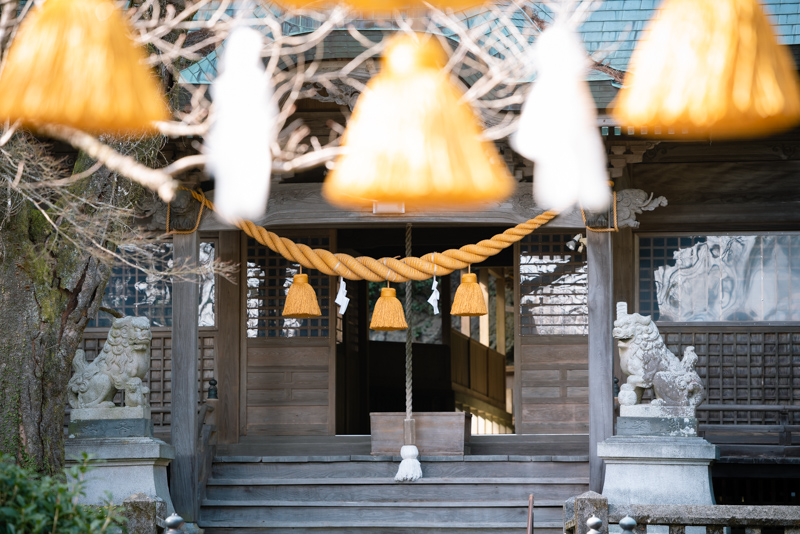 The worship hall stands in front of the massive cliff
Address::688 Ōaza Azamuiura, Kamiura, Saiki city