The legend of "Kujū-kuzuka" says that Oni (Japanese ogre) made the mounds of Tsukahara. A small village existed from the 4th century. A quiet, quaint, and compact community.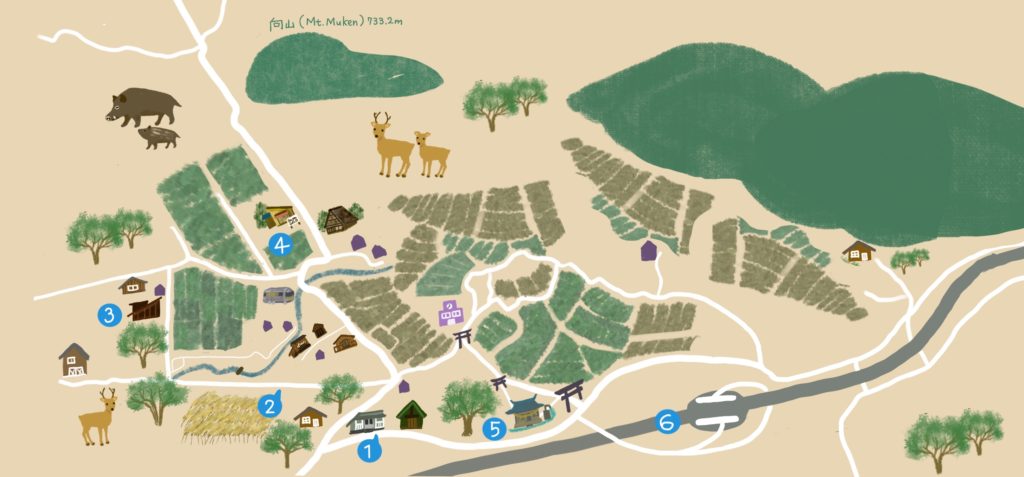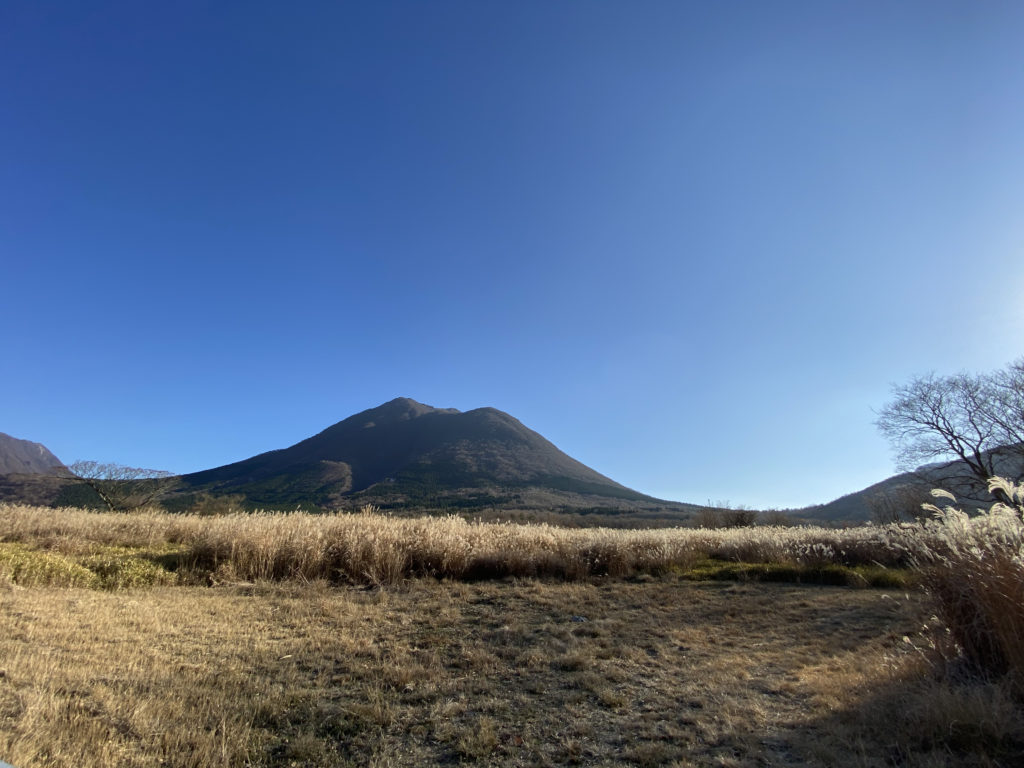 A beautiful path with a view of Mt Yufu over the bast plateau
"Wonders of Oita: Nature and outdoor activities"
The guidebook introduces destinations where you can enjoy mountains and beautiful hiking trails with illustrations and maps.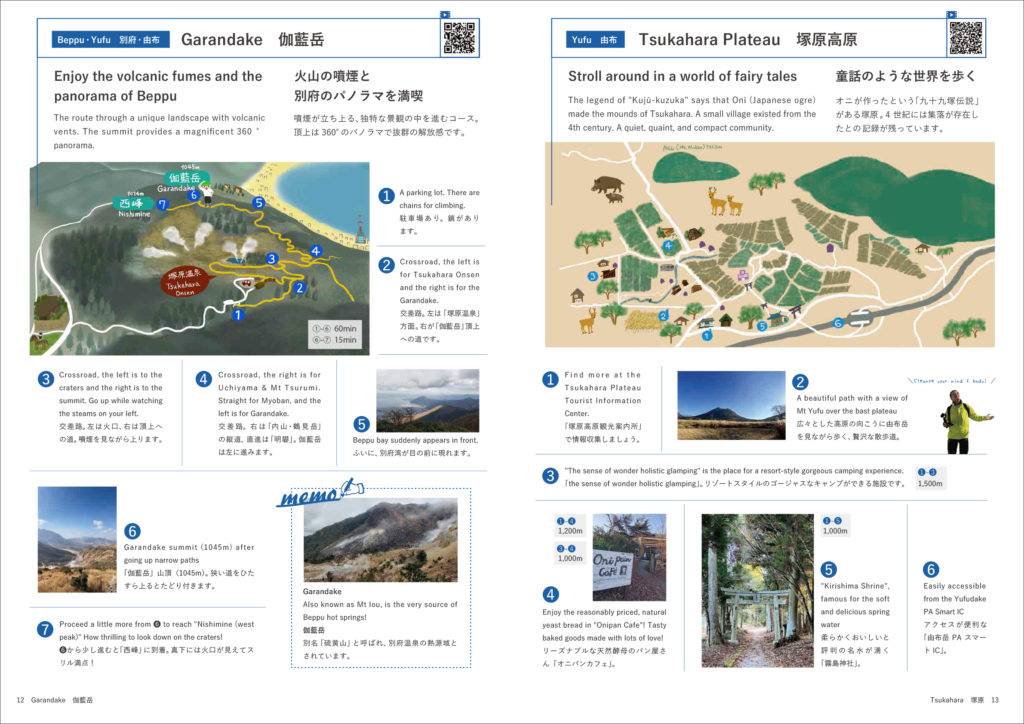 ↓Click this to download