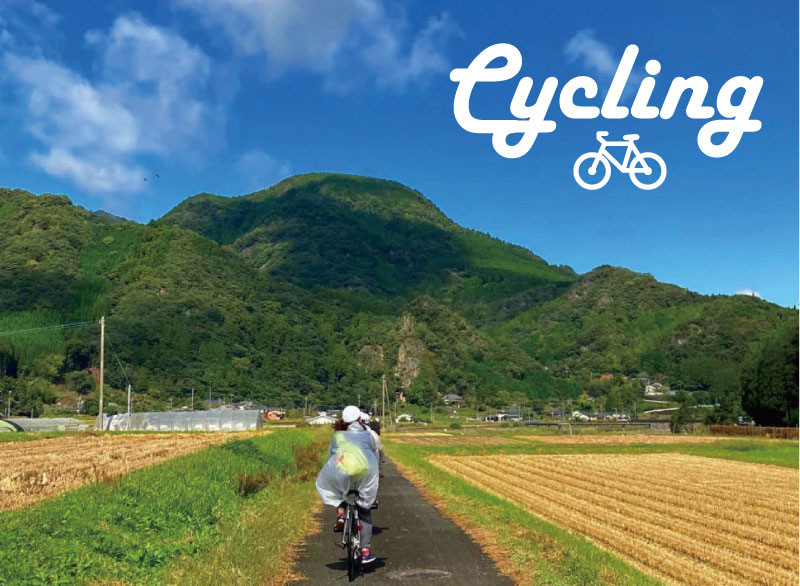 Mesmerizing sceneries as you pedal along the route. Let's enjoy the wind and the scent of fresh air! Here are 3 recommendations of well-organized cycling hubs with many interesting stops along their routes.
Yabakei
Splendid views along a graceful bike ride
Listed as one of the most scenic places in Kyushu. The old railroad has been maintained as a cycling path, making its slopes gentle and easy to ride. There are plenty of attractions along the way.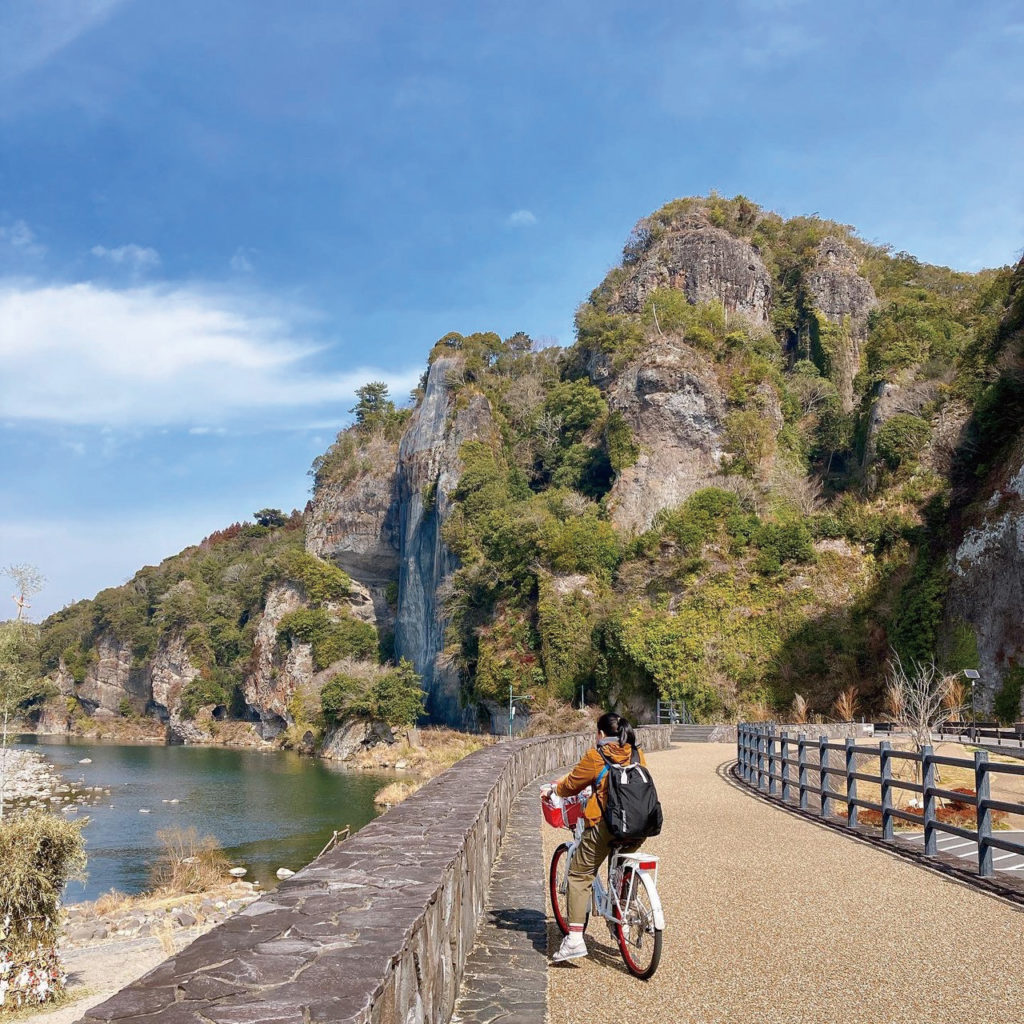 Yabakei is about the spectacular rock peaks!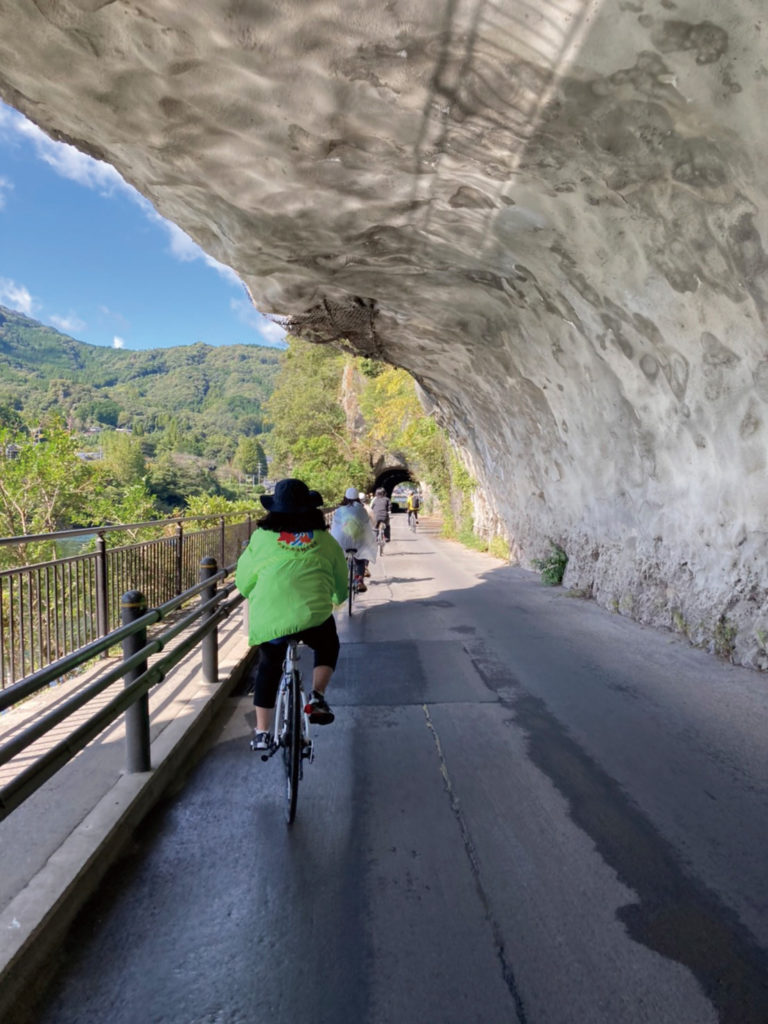 Cycle through endless tunnels. Park your bike at "Aonodomon" for a stroll.
Yabakei Bridge, the longest stone bridge in Japan
Shimogo Town Tourism Association is a unique agricultural cooperative that deals only with organic products. Try the delicious yogurt drink!
Yabakei Cycling Terminal
TEL: 0979-54-2700
Address: 353 Oaza Kakizaka, Yabakeimachi, Nakatsu, Oita
Open: October-April 8:30-17:00 / May-September 8:30-19:00
Closed: Wednesday (December-February is Tuesday / Wednesday), New Year holidays
Bicycle rental fee: Adults (3 hours) 400yen, (Free time) 500yen / High school students and younger 200yen
* Free showers available if you rent a bike.
* Information and maps available
Kunisaki
Cycling in the comfort of the sea breeze
A well-maintained coastal road. Awaken all your senses and enjoy the beautiful sea.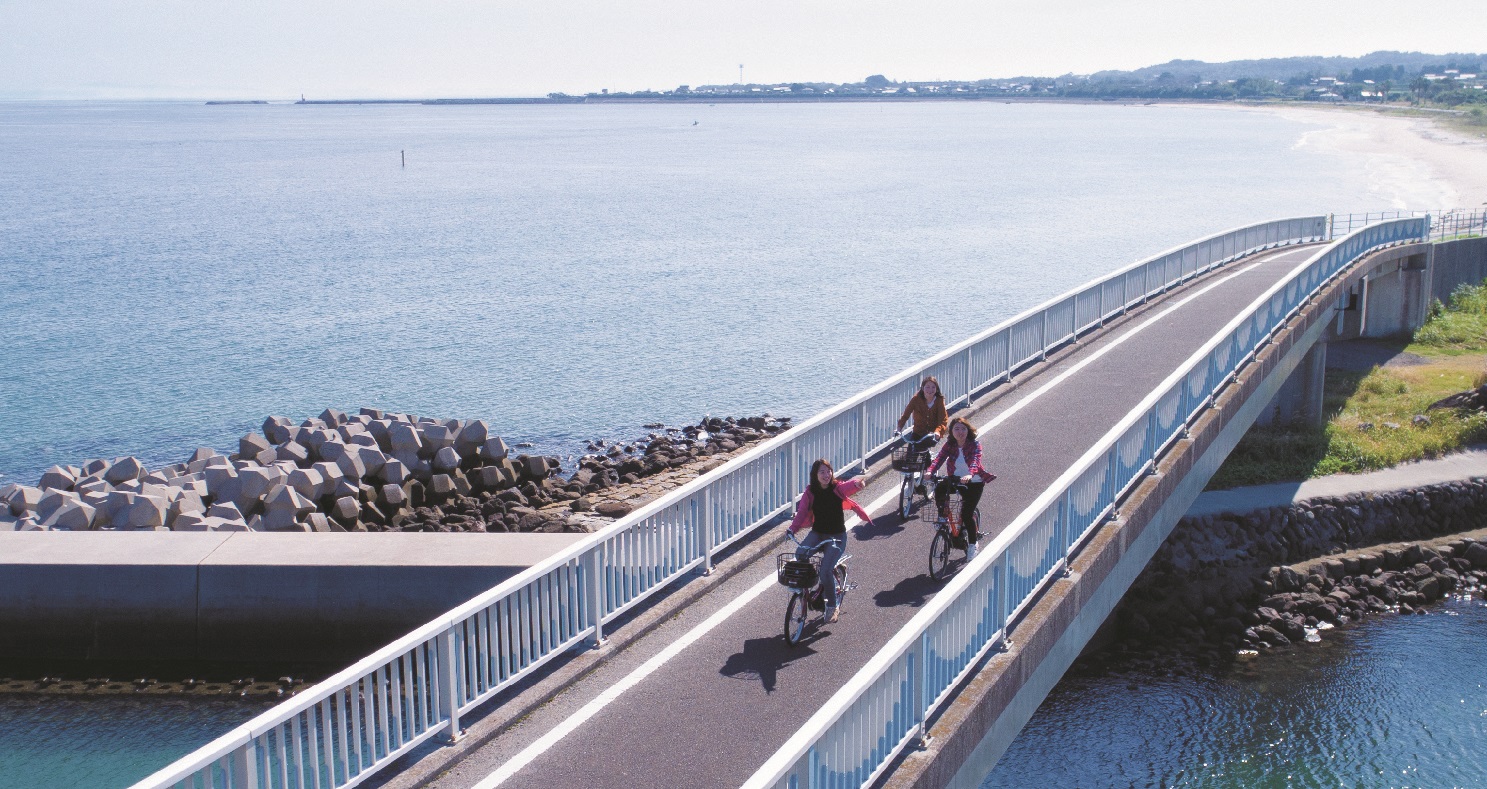 Let's ride on the long bridge dedicated only for bicycles!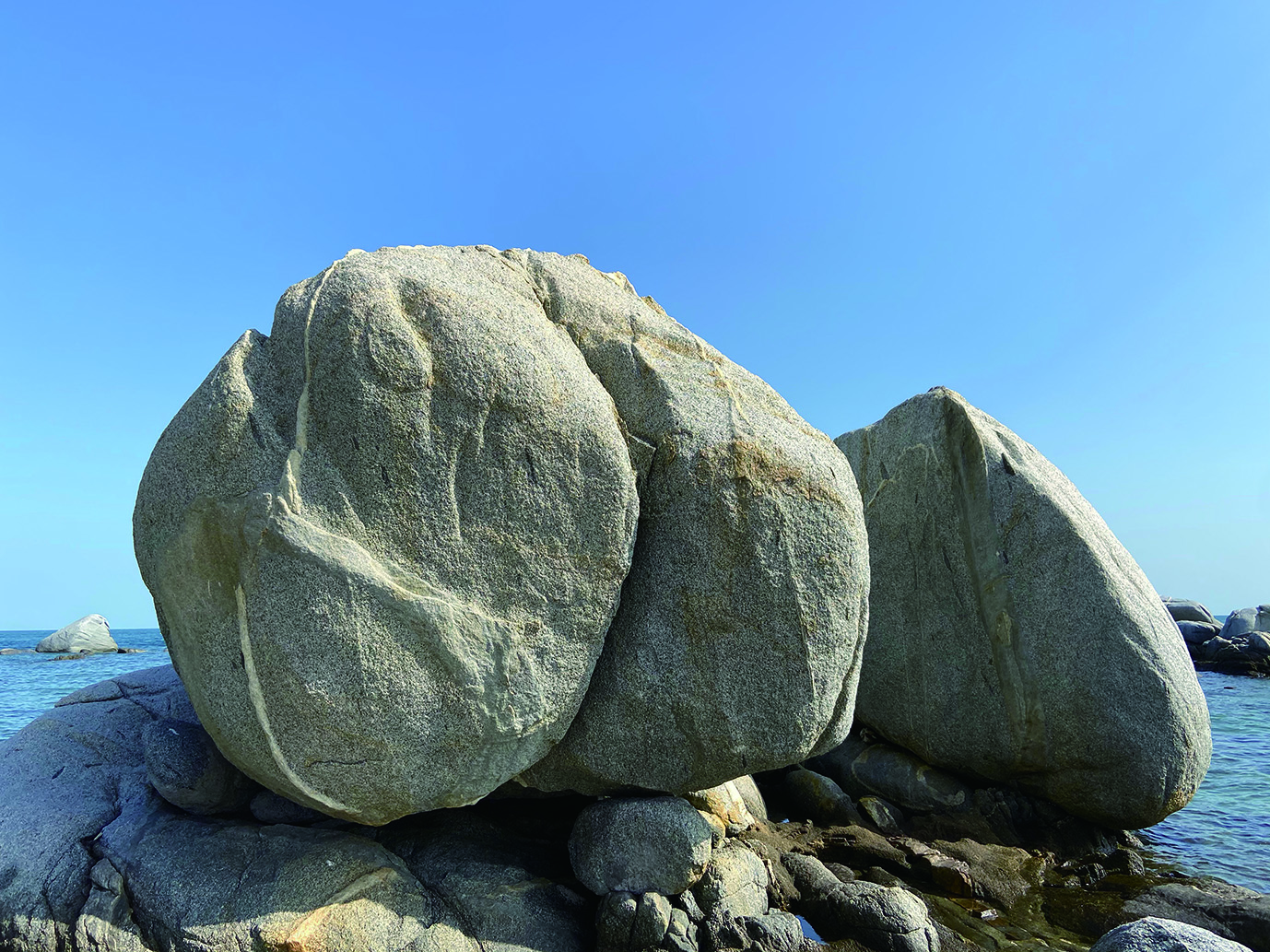 An odd attraction "Oshiri-iwa" (Butt boulder)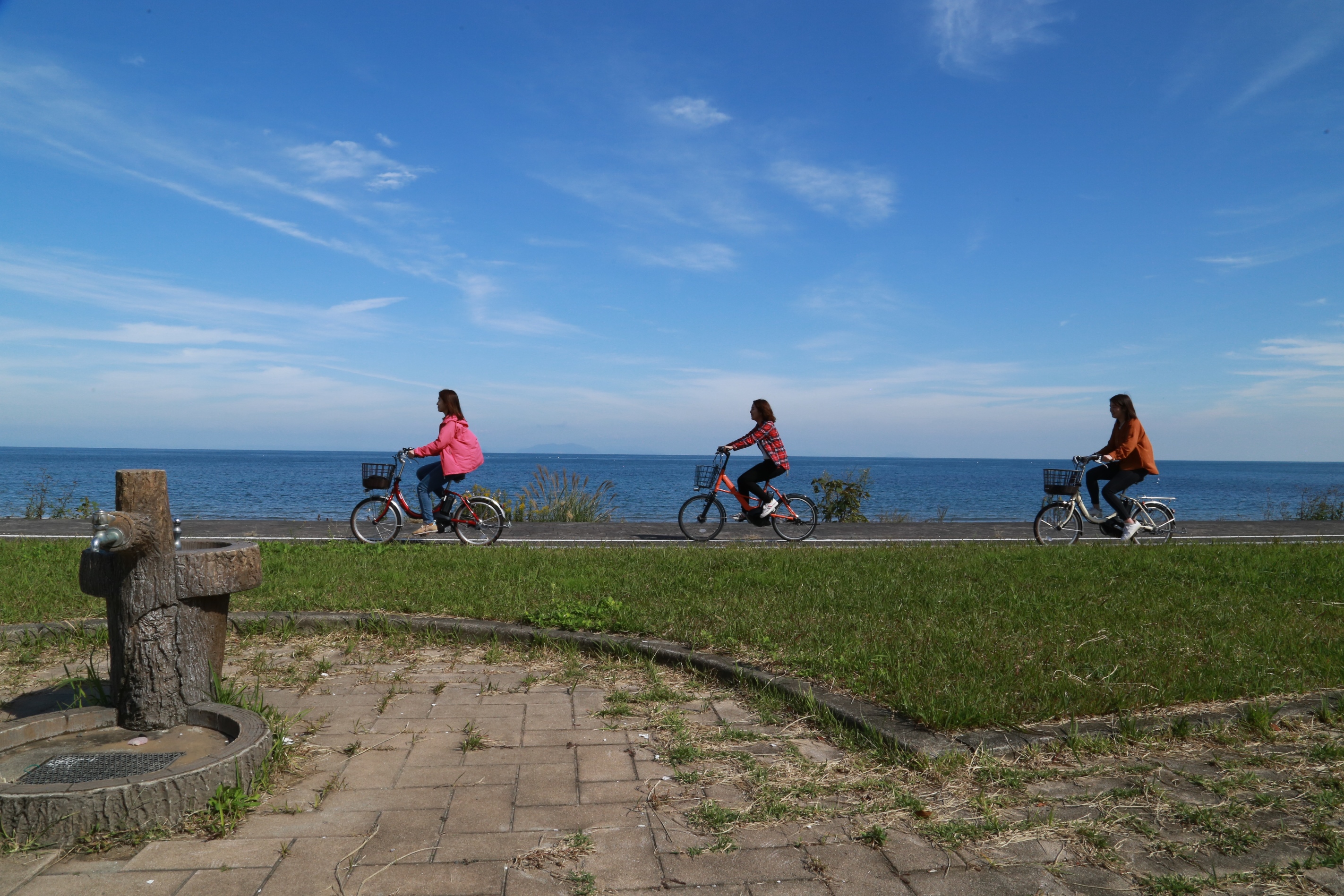 Beautiful and exhilarating scenery of the coastline
Kunisaki Cycling Terminal
2662-1 Owara, Kunisaki-machi, Kunisaki, Oita
TEL: 0978-72-5168
Open: 8:30-17:00
Closed: New Year holidays
Bicycle rental fee (1 day): Adults 500yen, High school students and younger 300yen
Beppu
Enjoy them all! Mountains, sea, and hot spring!
Beppu Downhill Cycling
A downhill bike ride from the Jumonji observatory (500 meters altitude)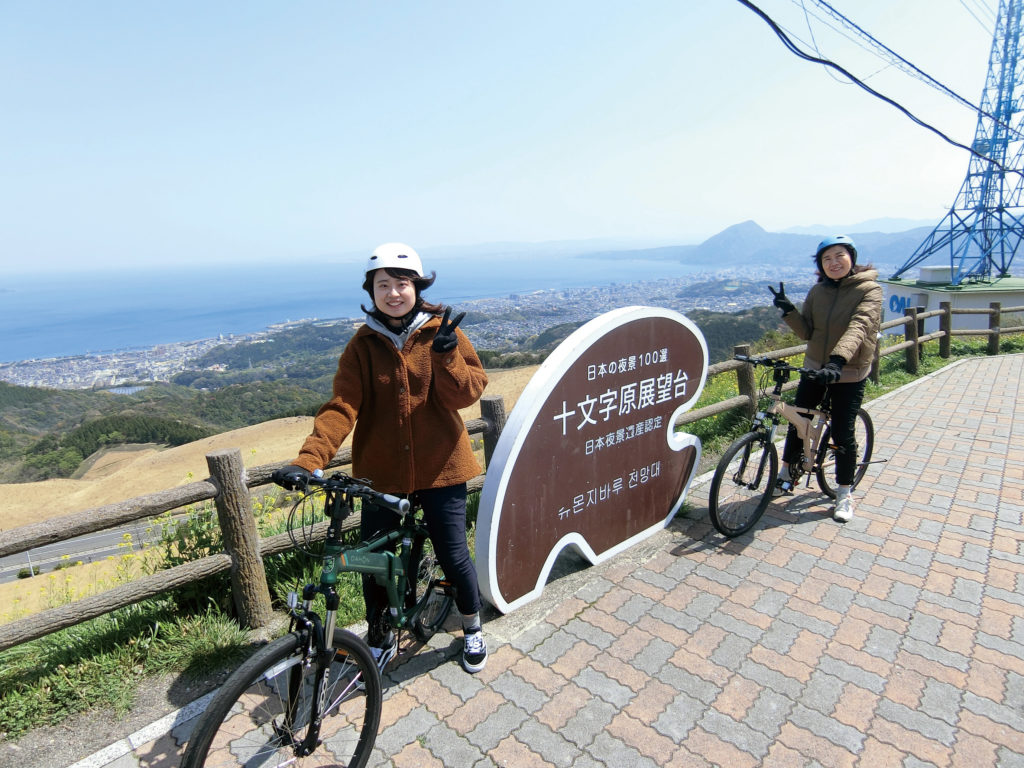 Price: 3,000yen * Reservation necessary(2-6people)
Search for "Beppu Downhill Cycling"
WANDER COMPASS Beppu
The convenient hub to start a trip! Experience the city like a local!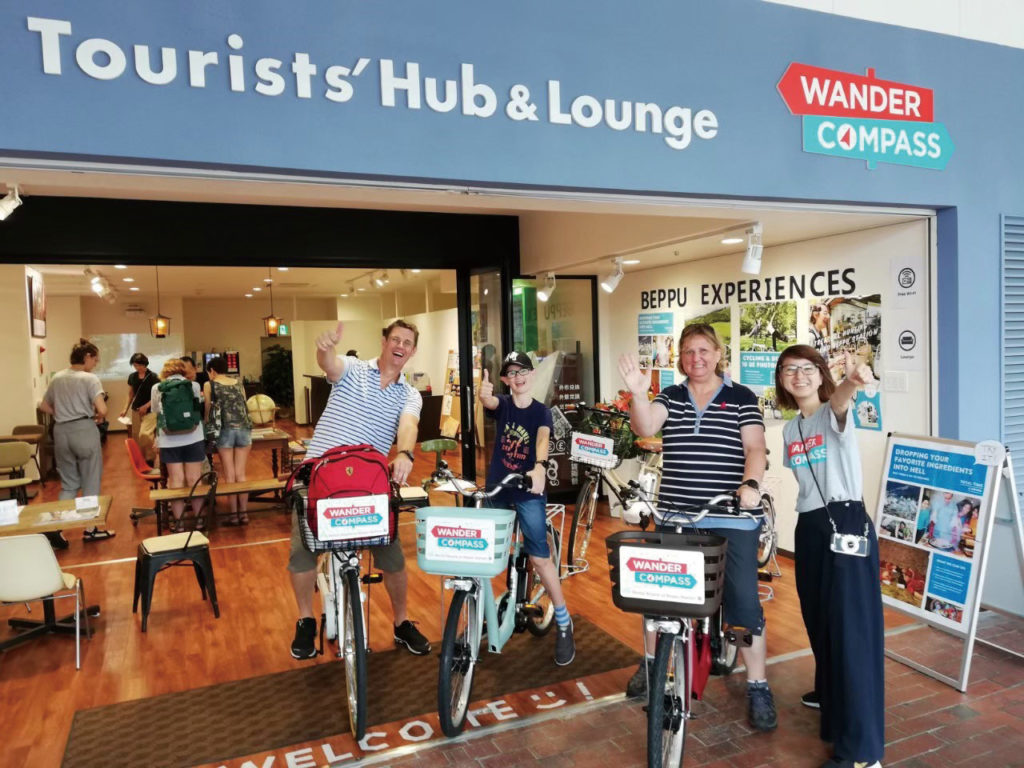 TEL: 0977-75-8716
Address: Ekimachi 1-chome Beppu BIS South Building
12-13 Ekimae-cho, Beppu, Oita
Open: 9:00-18:00 daily
"Wonders of Oita: Nature and outdoor activities"
The guidebook introduces destinations where you can enjoy mountains and beautiful hiking trails with illustrations and maps.
↓Click this to download