Mt Ōhira is well-loved by locals. The route is through an open path, secret hot springs, a shrine.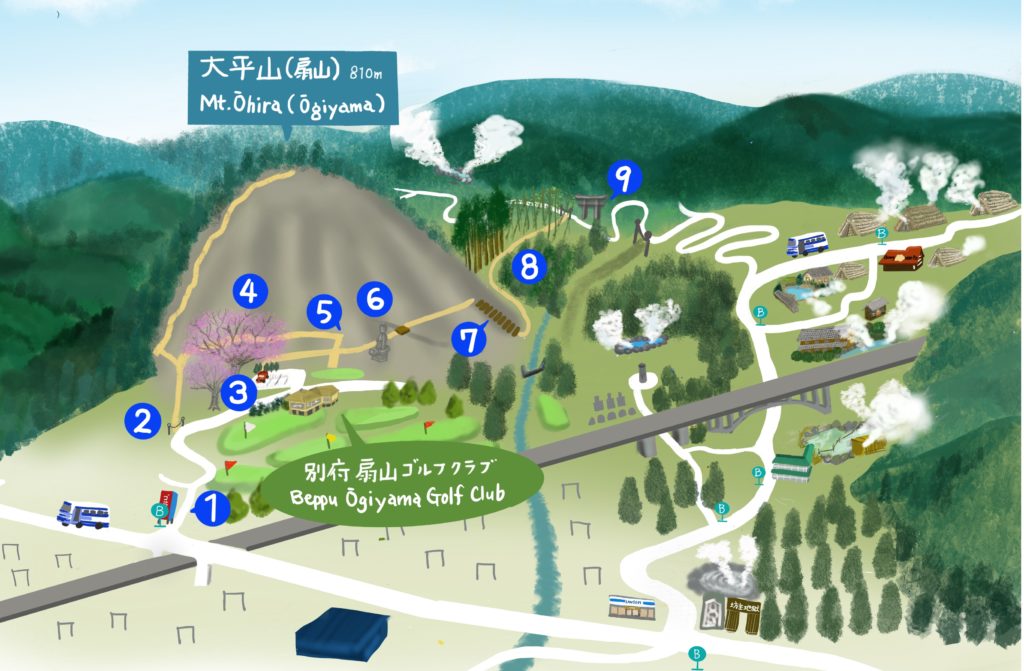 Mt Ōhira
Mt Ōhira is visible from anywhere in the city. Its nickname is Ōgiyama, and loved by locals. The part of the slope differs in color as it is burnt every April at the Ōhira Fire Festival.
"Wonders of Oita: Nature and outdoor activities"
The guidebook introduces destinations where you can enjoy mountains and beautiful hiking trails with illustrations and maps.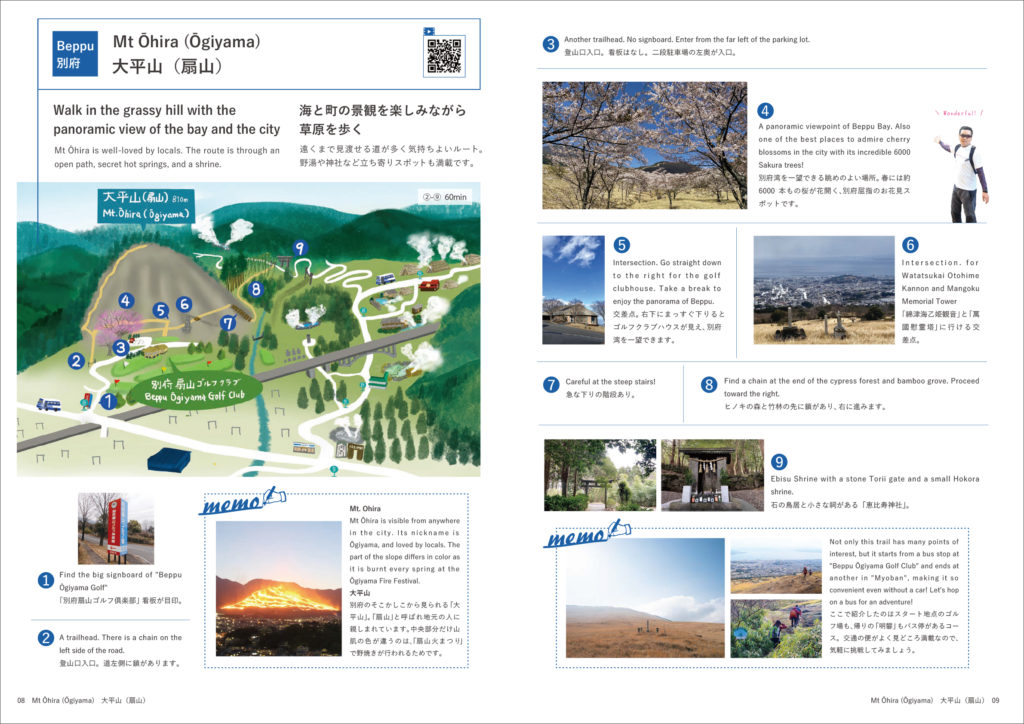 ↓Click this to download