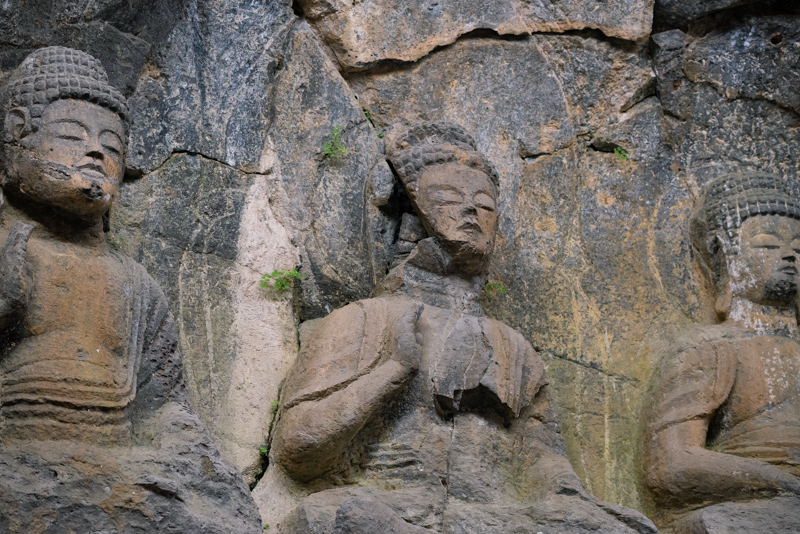 Stone-cliff Buddhas have been exposed to the natural elements for many years while maintaining their impressive appearance to date. Deep cracks formed on sculptures make us feel the immemorial antiquity.
The stone Buddha images caved at nature rock that had been left after 900 years. Incredible stone-cliff Buddhas carved over 900 years ago!
Although we know that these stone-cliff Buddhas were sculpted sometime around the 12th and 14th centuries, there is no record of the exact year, who or why they carved.
This majestic and expressive Buddha is evaluated highly not only as Buddhist sculpture but also as one of the most beautiful stone-cliff statues; it was designated as a Special Historic site in 1954 and then as a National Treasure in 1995.
These beautiful artifacts are preserved by the strong desire and effort of locals who wish to pass them down to future generations.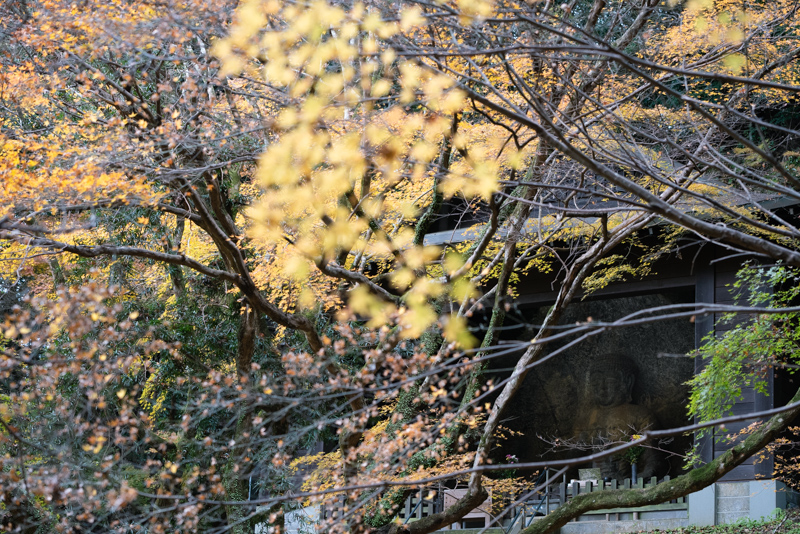 Now, a shelter is built to avoid erosions.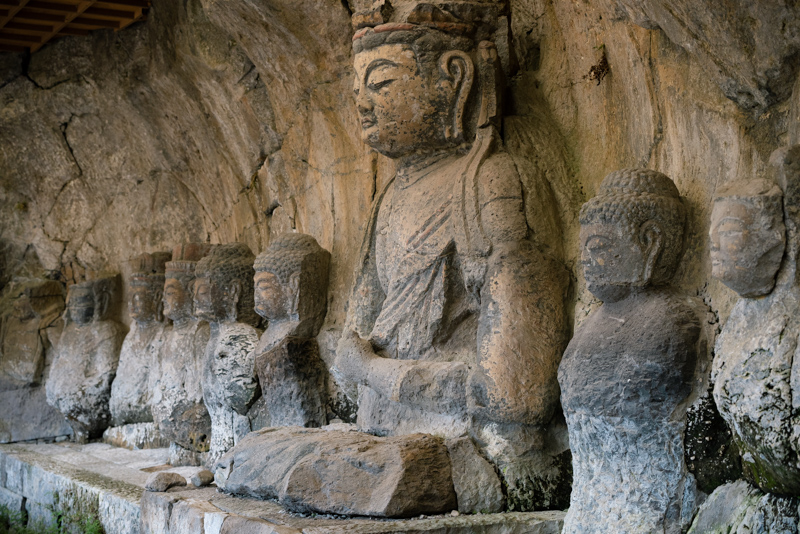 Impressive stone-cliff Buddhas lined up in view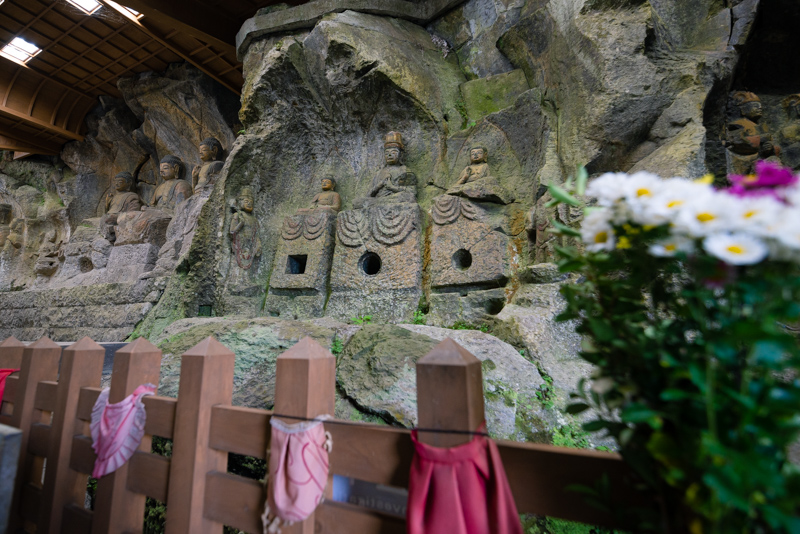 With apron and flower offerings, the place is still well taken care of
Address:804-1 Fukada, Usuki city