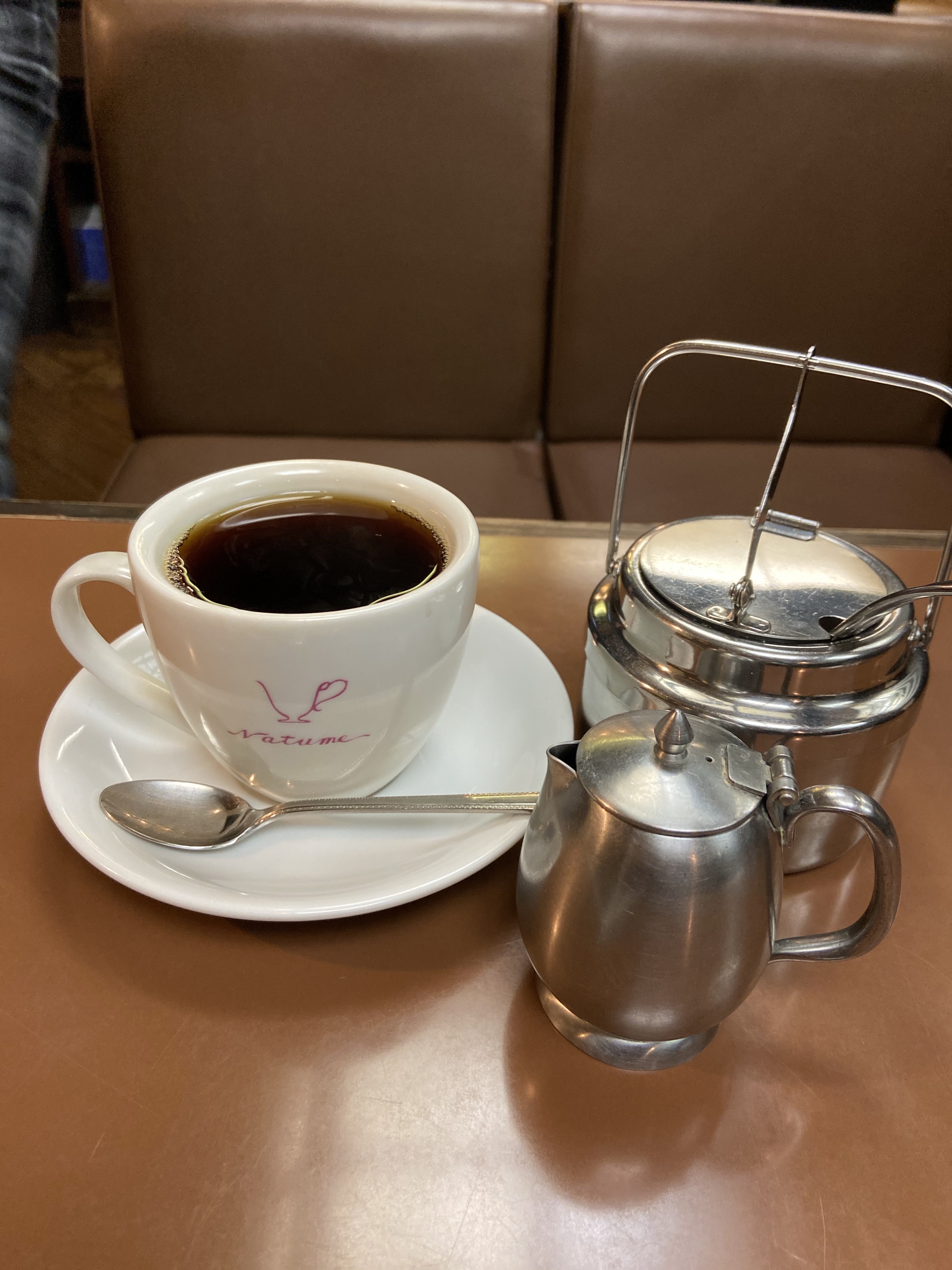 The coffee cup placed in front of me has a logo written in cursive, "Natume".
The cup is heavy and solid with a retro feel to it.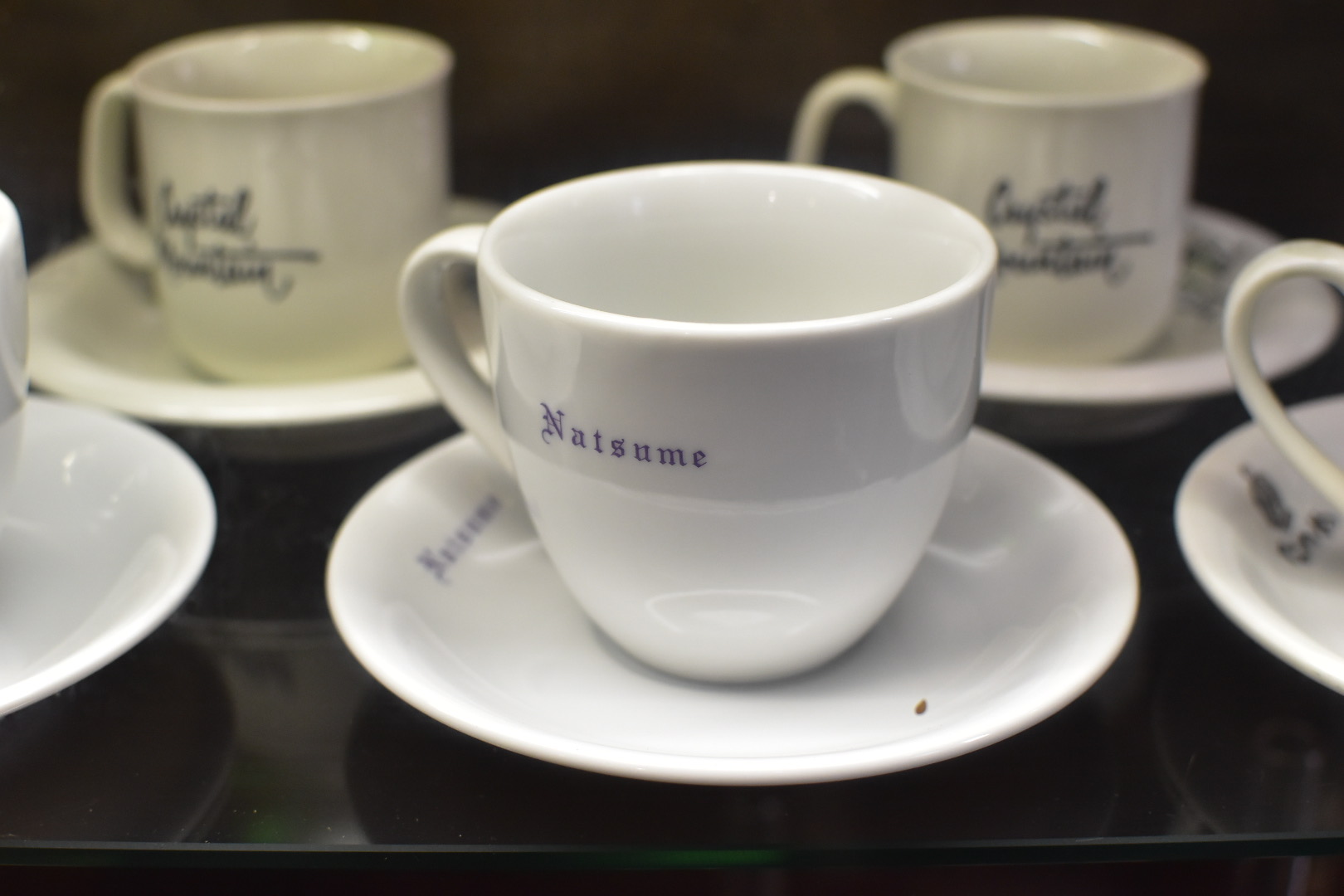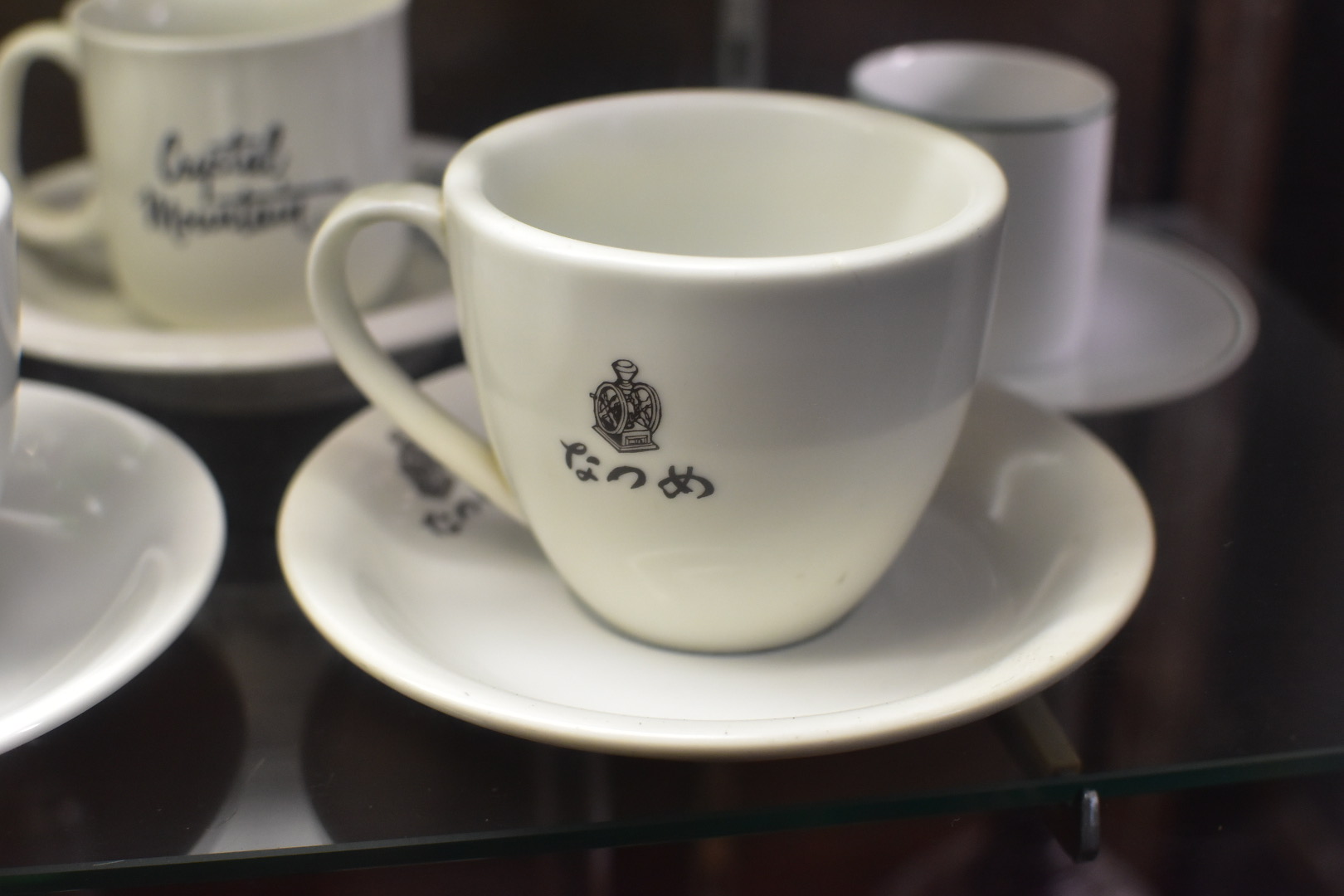 "This is the first generation of our coffee cups. The second generation has a slightly different logo design. Don't they give you different impressions? And the third one is this!" Ms. Chie Matsuo, the owner showed me her cups. They were lined up nicely in a vitrine of the café. 
"Onsen Coffee" is Natsume's classic, prepared with water from a hot spring. 
Chie-san uses spring water from the Kankaiji area since it is not sour and perfect for the coffee. 
Chie-san and her husband inherited the business 15 years ago when they heard about an uncle keeping himself healthy by drinking hot spring water every day.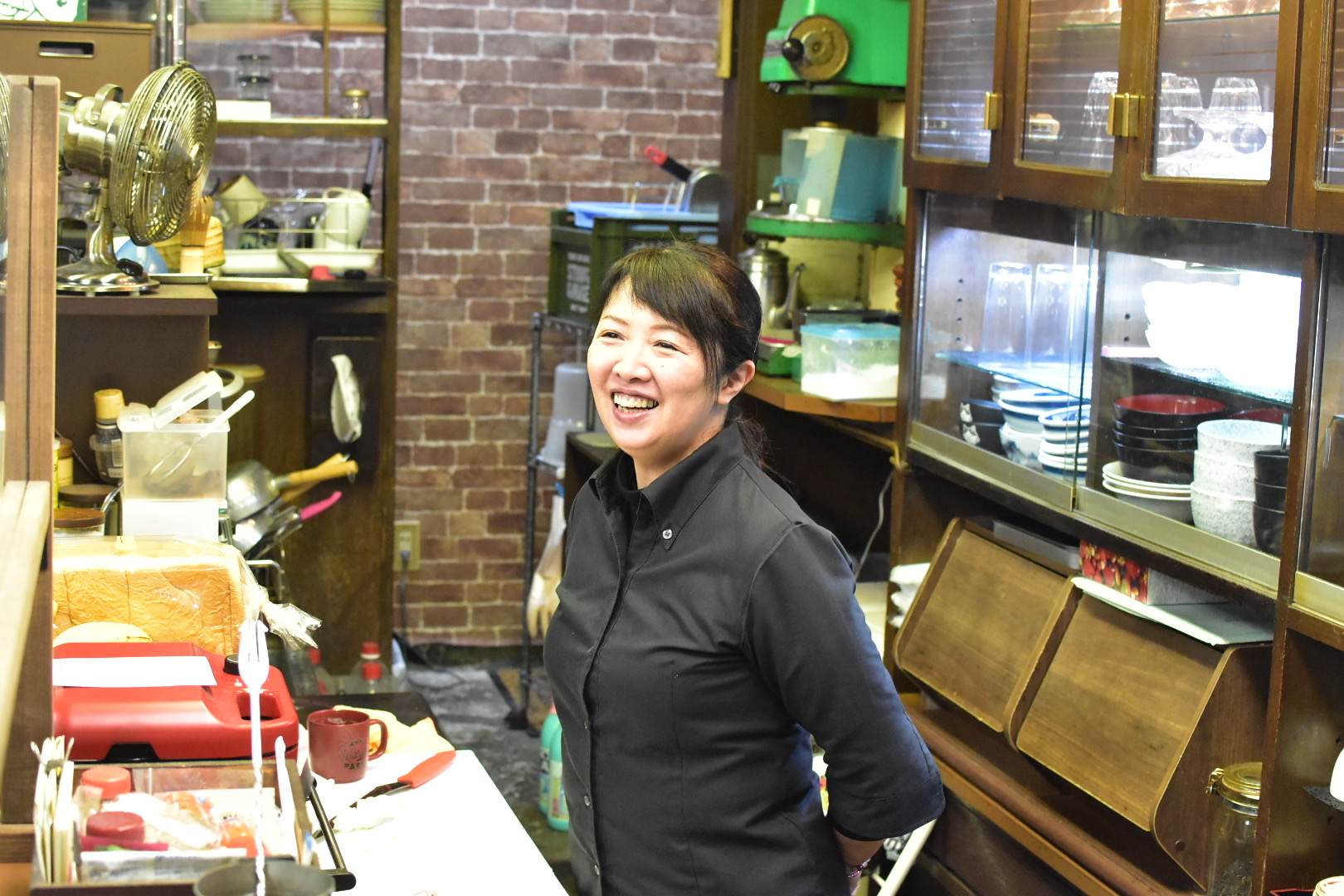 "My husband passed away but the real grief came after three months…"She said. 
Chie-san, the cheerful and energetic owner of the café, reopened Natsume as usual in just a week from the day her husband died.
When he was alive, she was completely dependent on him for the business. 
"For the reopening, I asked a trader to come and teach me how to use the roasting machine. I tried so hard to master it." 
Her husband had the artisan spirit and used his intuition and years of experience while roasting beans. With no previous training, Chie-san struggled to get the hang of the machine with the broken thermometer. 
"We were together for 24 hours for 25 years! I remembered him running to the roasting room when we heard this specific noise. Little things like that helped me recollect his techniques."She said.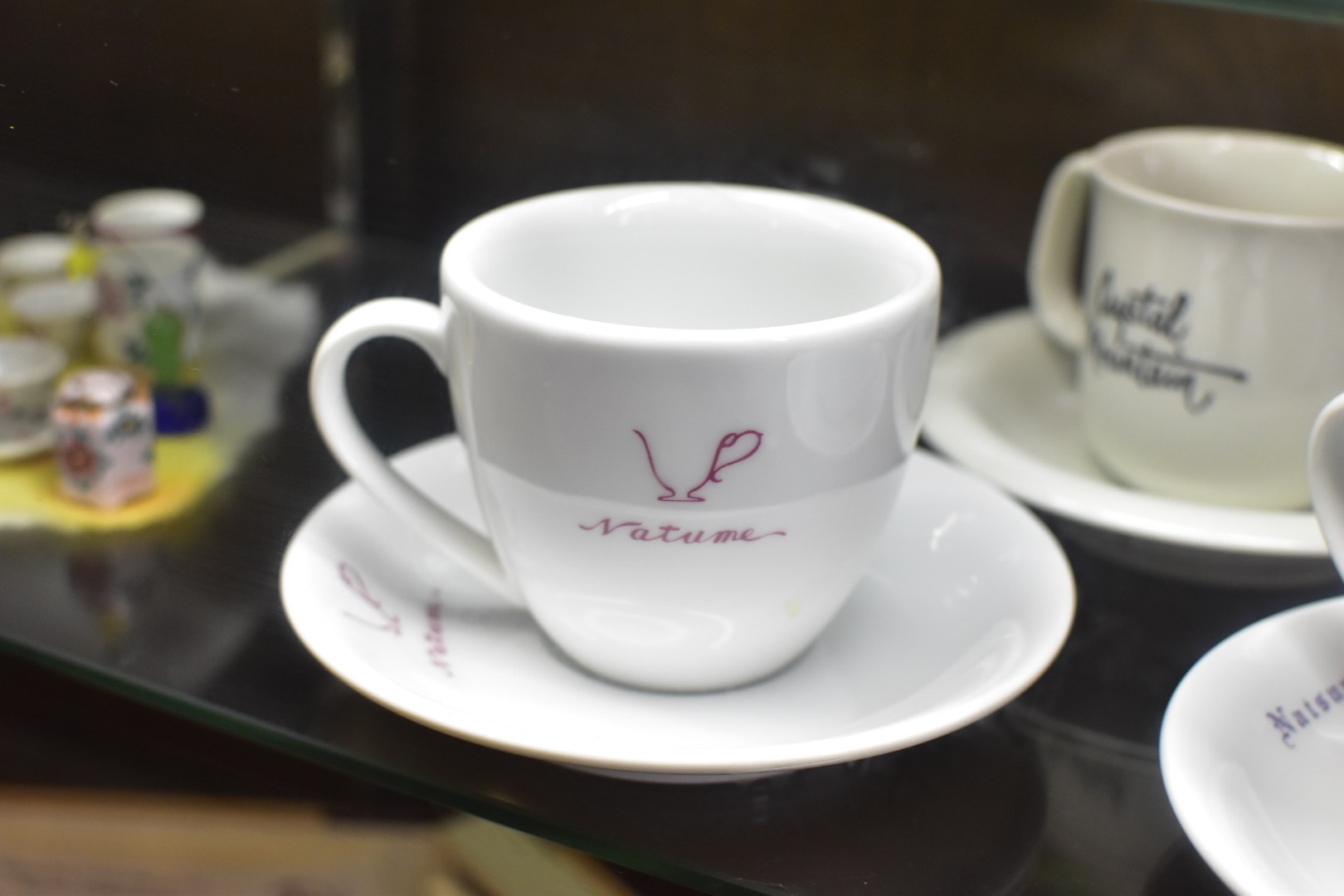 She tried and tried, but still couldn't bring out the flavor her husband could. 
"There's no one else who knows his coffee better than I!"
She was exhausted after going through all she could, day after day trying to get to that very taste.  
"Who's going to give me a score? Isn't it enough to just offer a cup of coffee that I believe delicious?"
This was the moment when unbearable sorrow from the loss rushed in. 
"I felt a big hole in my heart … He was gone." 
He loved curry. Initially, it was his parents who started the café specializing in the curry so that their son can have it every day! He used to get mad when Chie-san cooked special curries with exotic spices.
"It's not the taste I like!"
He refused to offer curry at the café when he inherited the business. The reason was that the fragrance of curry ruins that of coffee. 
"My husband had an artisan's pride. A typical man of the Showa era!" Chie-san laughed. 
Now, she has taken on to offer the curry of his parents. The recipe is from the original curry they were preparing. But she has added extra ingenuity in the ingredients, time, and effort.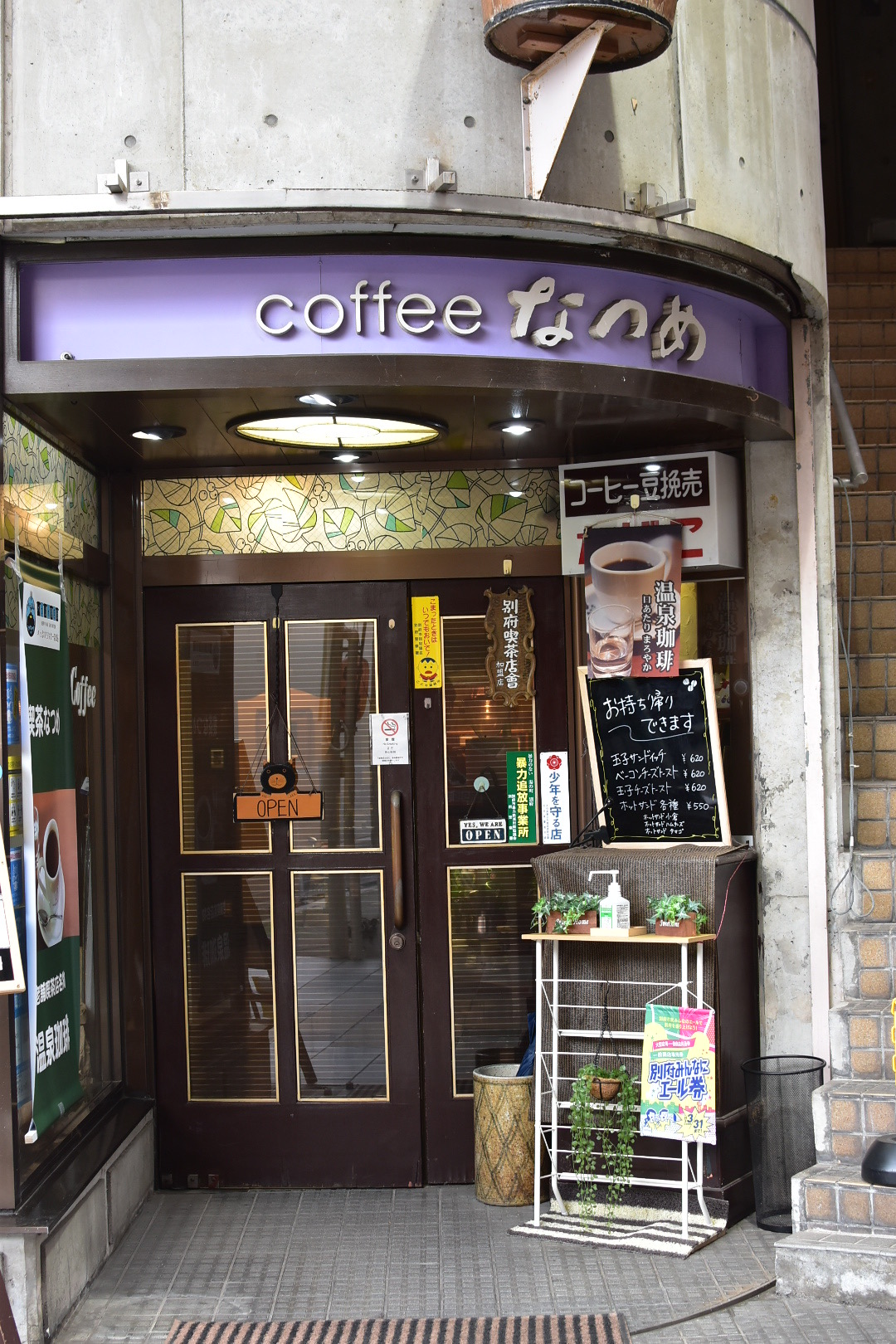 "Oh, I should come back to have that curry!" I mentioned as I laid my eyes on the coffee cup from the first generation.
"After all, I feel the first design of the cup is the coolest! … but I broke quite many… so there are only 8 of them left." I saw a glimpse into her strength and unfussiness in her beautiful smile.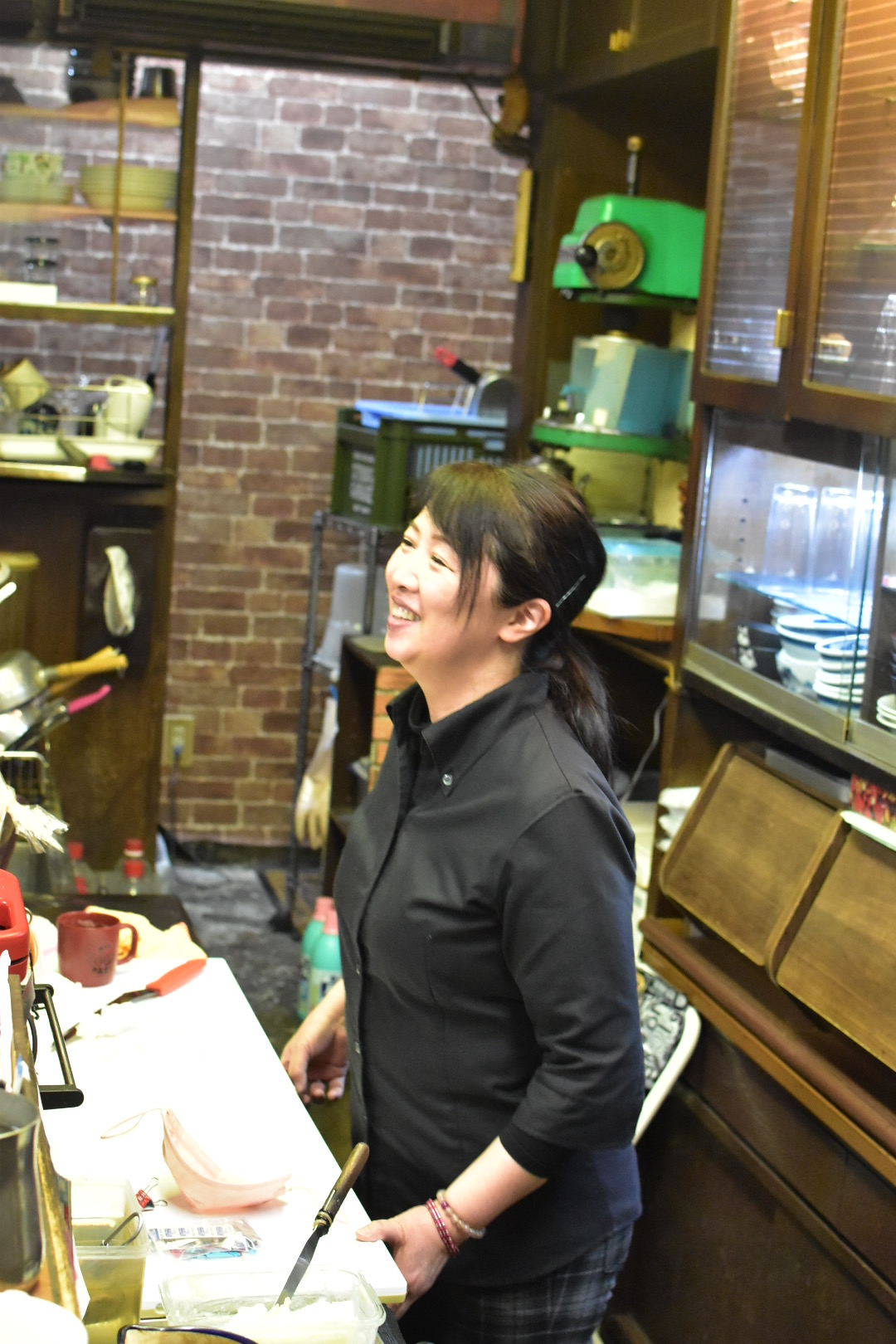 Chie-san continued, "I don't allow myself to be miserable. I've been through so much up to this point."
Along with the aroma of roasted beans, café Natsume was filled with a warm atmosphere throughout.
BE@BEPPU Recommendation
Beef curry set with a drink ¥1,200
No one can imitate the taste Chie-san brings out from special ingredients and love she puts over two days of making!
Café Natsume
| | |
| --- | --- |
| Address | Kitahama 1-4-23,Beppu city |
| Telephone | 0977-21-5713 |
| Open time | 11:00-18:00 |
| Closed |  Wednesday |