This mountainous route takes you through volcanic fumes and unique hot springs! Get on the Beppu ropeway to start the trek from the top of Mt Tsurumi!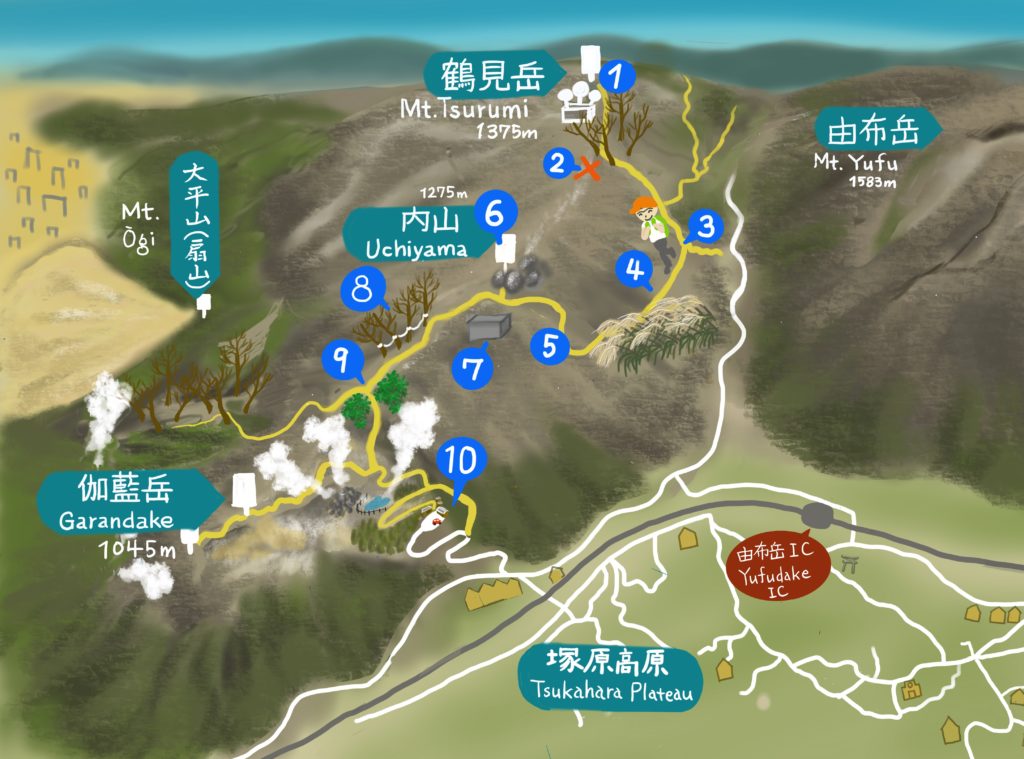 Tsukahara Onsen Crater Spring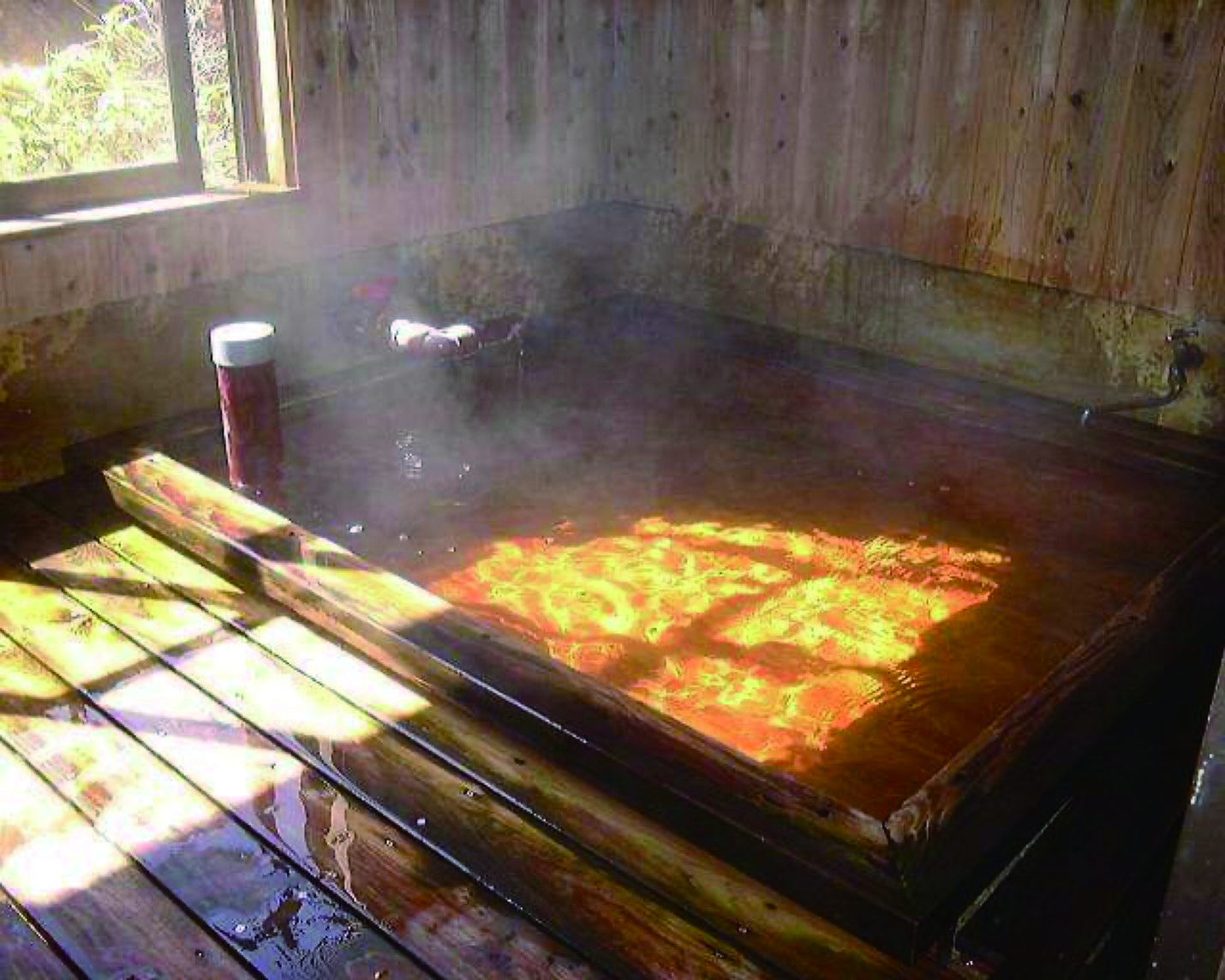 "Tsukahara Onsen Crater Spring" is one of Japan's 3 major medicinal springs with its strong acidity and 800 years of history. People come from far and wide to enjoy the unusual quality of water and spectacular scenery. Worth coming even only for a visit to the crater.
"Wonders of Oita: Nature and outdoor activities"
The guidebook introduces destinations where you can enjoy mountains and beautiful hiking trails with illustrations and maps.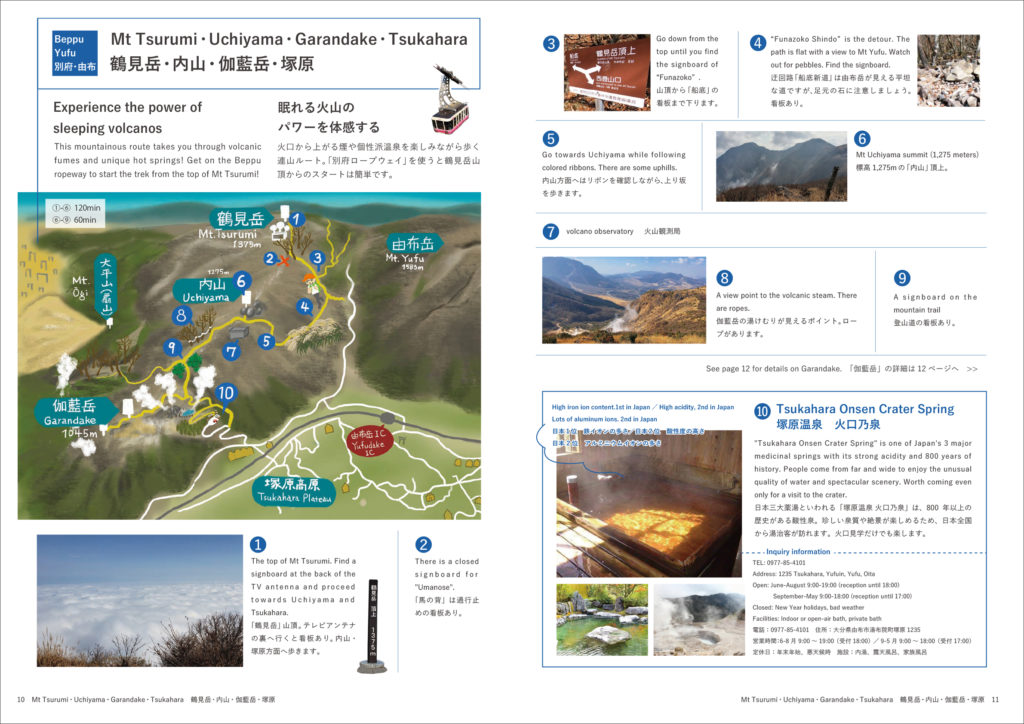 ↓Click this to download