Onyujima, a gourd-shaped island in Saiki Bay, is a tiny island with a perimeter of 17km. Enjoy the sea breeze as you take a walk.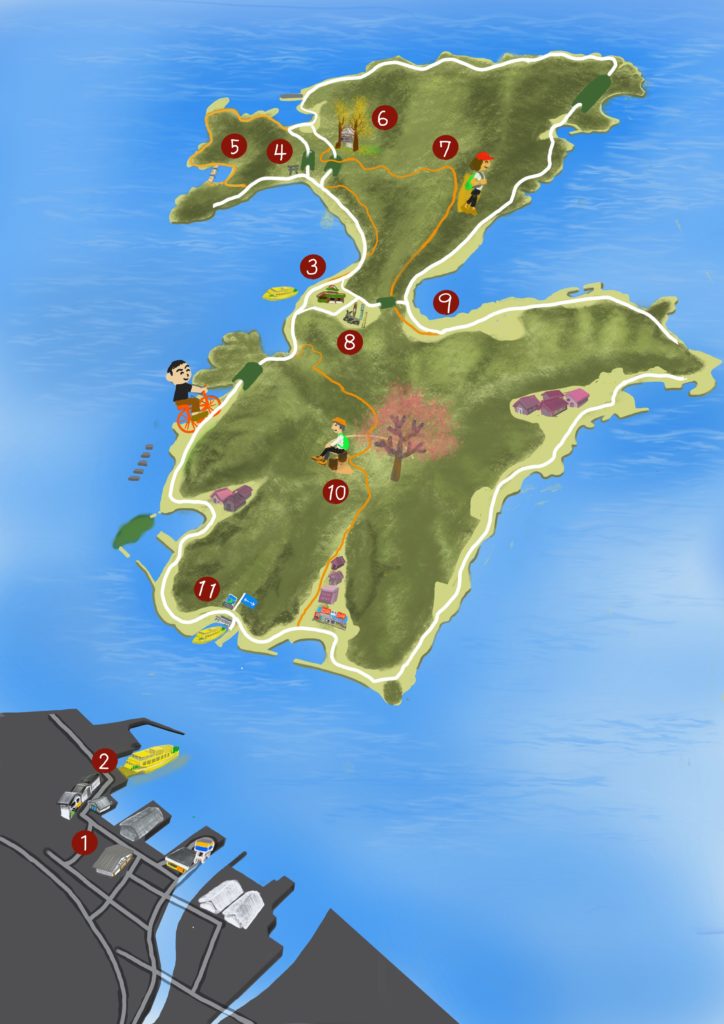 Funakakushi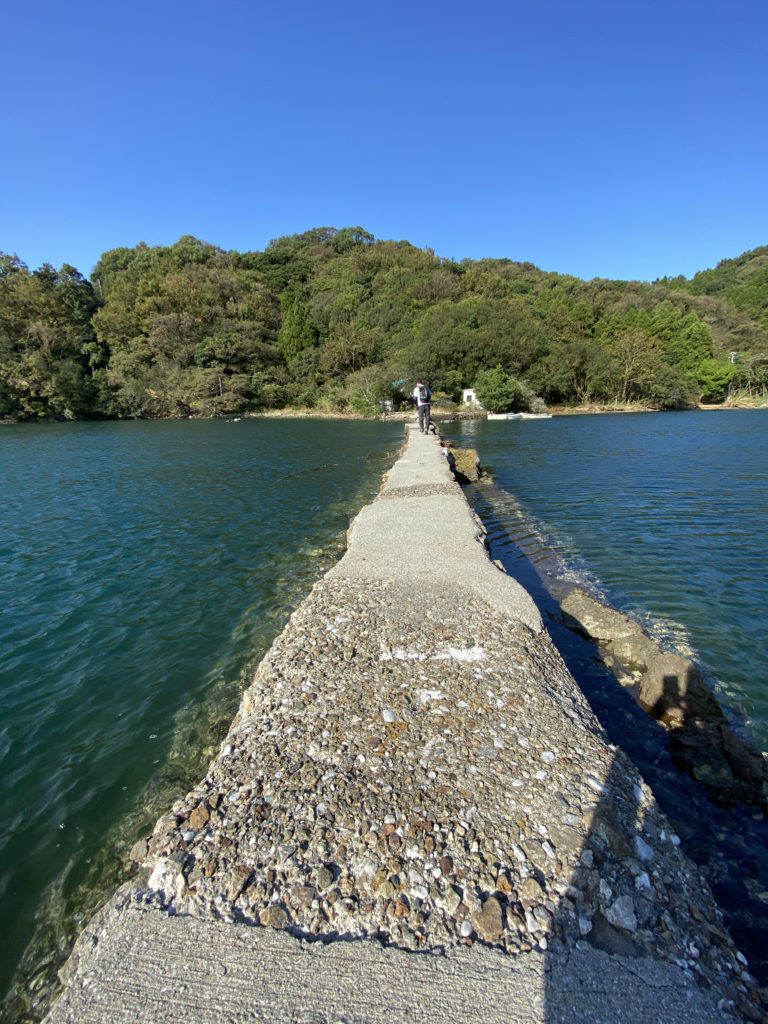 "Funakakushi" puzzles you with the sudden sight of the sea when walking towards the woods! We recommend walking on a very narrow path on the sea! Be careful!
Let's have fun in the abundant nature of Saiki!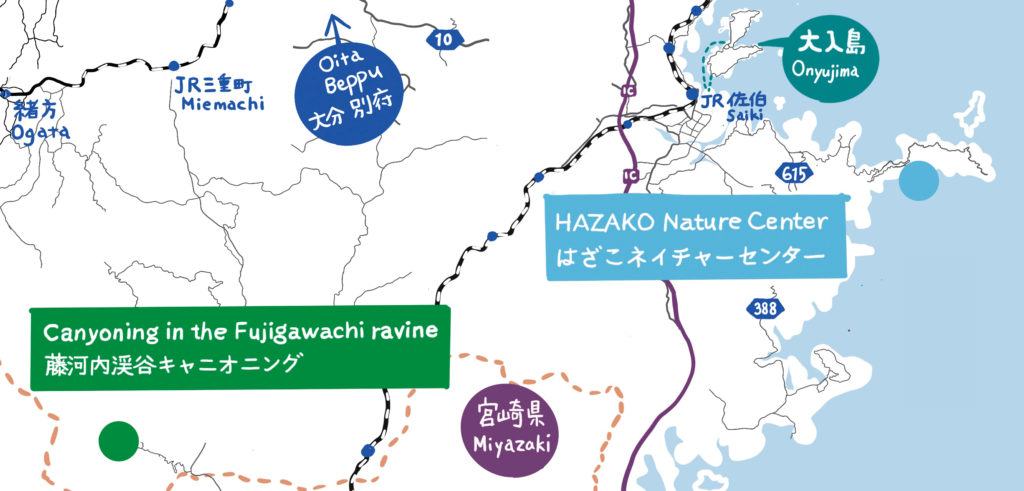 Canyoning in the Fujikawachi ravine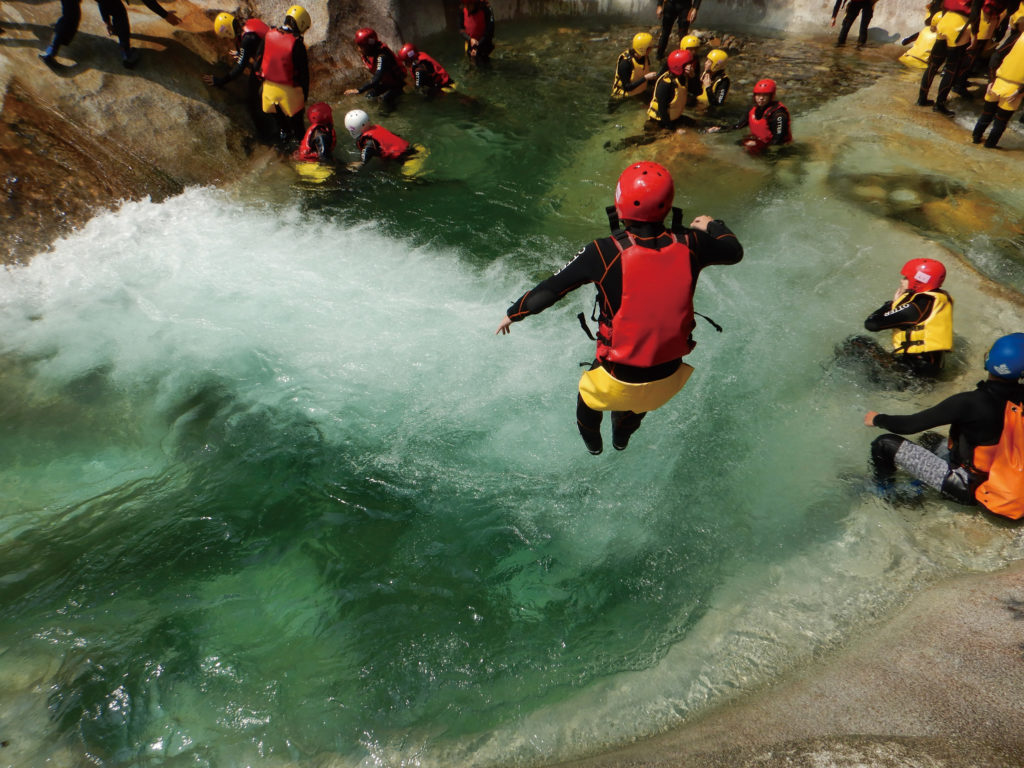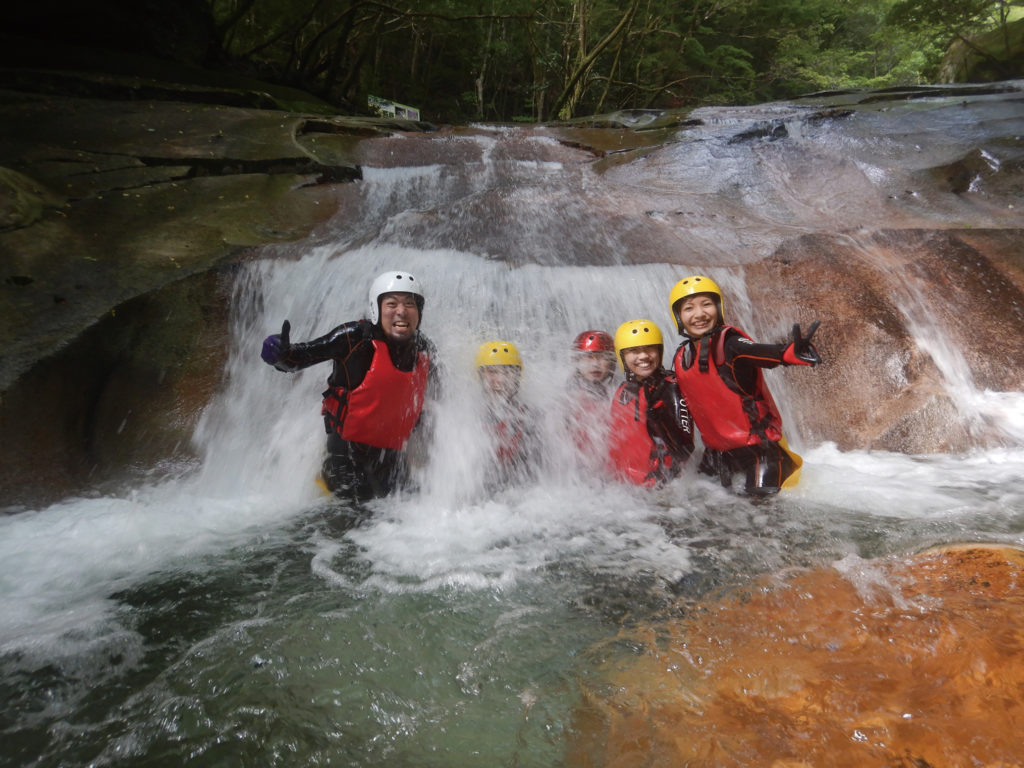 Dive into the natural waterslide!
■ Reservation / inquiries "Otter"
TEL: 090-9600-7781
* Limited time offer from May to September
Hazako Nature Center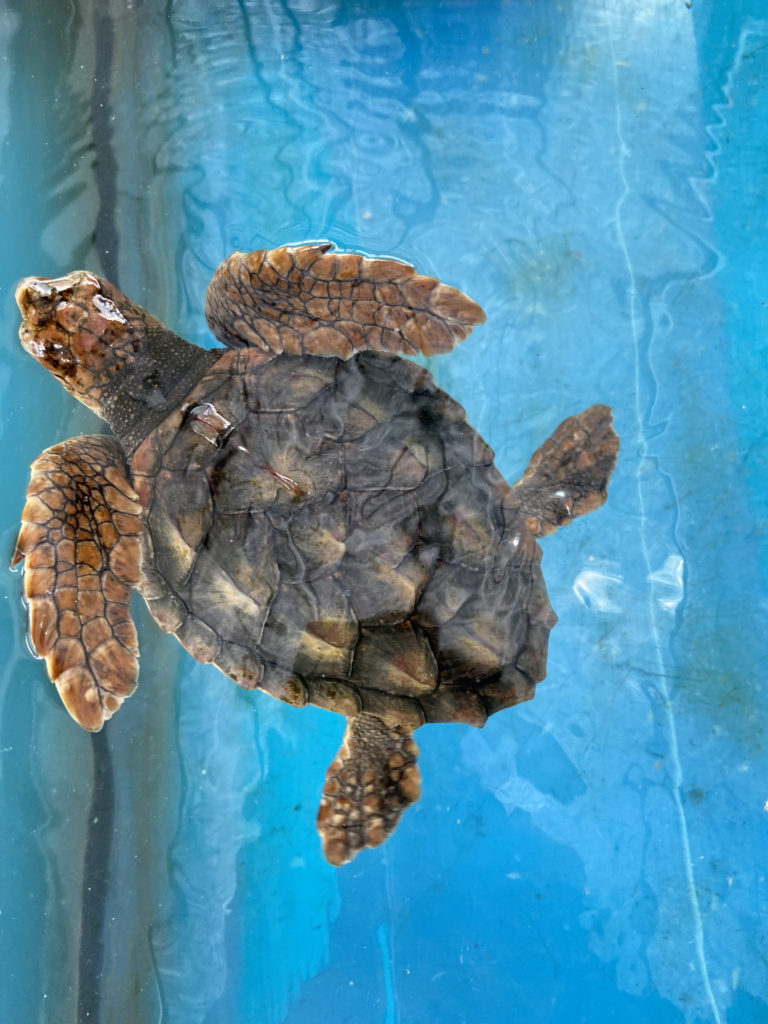 Meet their rescued sea turtles!
■ Reservation / inquires "Hazako Nature Center"
1751 Urashiroura, Yonouzu Oaza Umemizutsu, Saiki, Oita 876-1301 TEL: 0972-34-8448 Open: 9:00 – 17:00 Closed: Tuesday (excluding Golden week and summer vacation), New Year holidays (Dec. 30-Jan. 3)
"Wonders of Oita: Nature and outdoor activities"
The guidebook introduces destinations where you can enjoy mountains and beautiful hiking trails with illustrations and maps.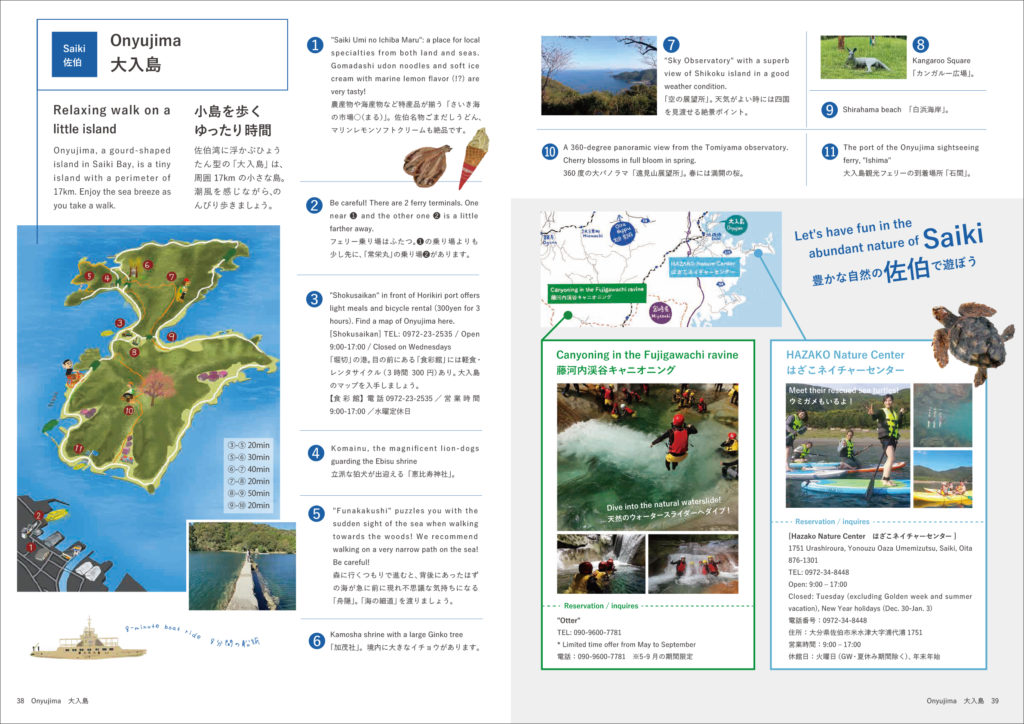 ↓Click this to download